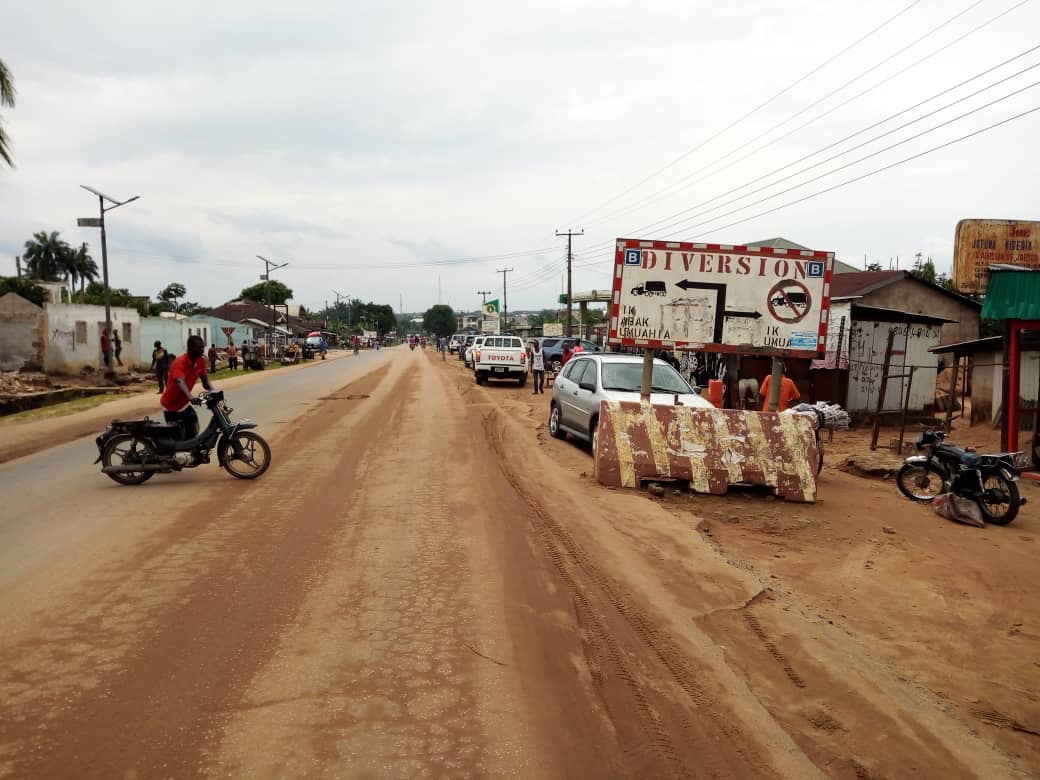 By Aniekan Udofia
The Akwa Ibom State Government led by Mr Udom Emmanuel has shown commitment to completing the 25km Uyo- Ikot Ekpene Road started by the previous administration.
The Commissioner for Works Mr Ephraim Inyangeyen led a team from his Ministry to demolish structures on the right of way after compensation had been paid.
The road which was slowed down at kilometer 23 was due to the high concentration of buildings on the path and alignment of the ongoing dual carriage which required compensation.
After due compensation had been paid and proper notice given, Mr Inyangeyen on Thursday 8 November 2018 embarked on a demolition exercise to open up the area for the construction company Julius Berger handling to job to work. The Works Commissioner is optimistic that in no distant time the road will be taken to the Four Point by Sheraton Hotel.
Work is ongoing on a daily basis on the Uyo – Ikot Ekpene road. 23km of the total 25km has been dualised, Leaving just 2km to point 100 the terminal.
Also the Works Commissioner Mr Inyangeyen was at the Uyo – Etinan Road to demolish structures along the Roundabout in Etinan and those along Etinan road.
Mr Inyangeyen proceeded to the Etinan -Ndon Eyo Road to evaluate a structure that was close to a drainage under construction. He told the occupants that the valuers will come and value it for compensation to be paid but advised that for safety purpose they vacated the building.
The final port of call for the Works commissioner on his inspection and demolition tour for the day was the Eket Remodelling project. Angered that owners of structures had collected money for compensation but were yet to vacate the buildings, causing delay for the contractor Nigerpet to proceed with the underground drains, Mr Inyangeyen still kept his calm to listen to the occupants of the buildings who are largely traders.
The traders appealed to the Commissioner to give them more time as they are building a plaza to relocate to. The Commissioner for Works granted their request and instructed the contractor to move some of their equipment to the plaza to help fast track work there for the traders so they can vacate where they are fast enough to allow work on the Eket Urbanisation to move on. He promised to return to do what is for the common good of all.