0
0
The Apostolic Church Nigeria, Ikono Field, Akwa Ibom State, has unveiled its ultra-modern Field Headquarters Temple. The church also honored the Governor of Akwa Ibom State, Pastor Umo Eno, with the Beacon of Hope Award and the immediate past Governor, Mr Udom Emmanuel, with the Pillar of Development Award.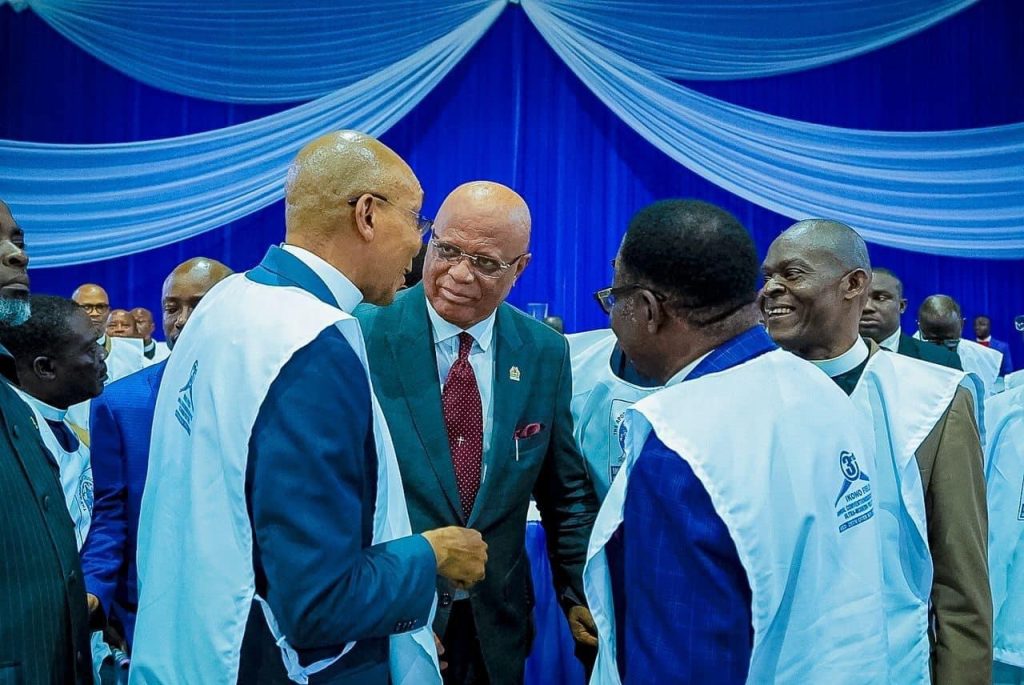 Governor Eno appreciated the church for the award and assured them that he would use the ARISE Agenda blueprint to transform the landscape of the State with concrete development strides with much impact at the grassroots.
He also commended the Ikono youths for ensuring the protection and preservation of government infrastructure provided for them during his administration, describing the gesture as deserving of more benefits from the government.
The National President of the Apostolic Church, Nigeria, Apostle Sampson Igwe, admonished people to take steps to provide God with a temple, either as a material building or by surrendering themselves to him.
The church auditorium was dedicated to prayers for the increased glory of God in the lives of all who surrender themselves to God.
I am an agile marketing specialist who believes in the power of data-driven decision-making and continuous improvement. I am experienced in using agile marketing frameworks to create and execute marketing campaigns that are effective, efficient, and adaptable to change. I am also skilled in working cross-functionally with other teams to deliver results.