According to Wikipedia, Uyo is the state capital of Akwa Ibom State, in South-South Nigeria. The city became the capital of the state on September 23, 1987, following the creation of Akwa Ibom State from erstwhile Cross River State. Uyo is also host to so many famous things. This part of the country is famous for its oil-producing exploits and considered one of the best tourist attractions in the south-south of Nigeria. The State itself has evolved over time and is popularly known for its active online ecosystem. The Akwa Ibom online community has successfully established a strong political, tech, business, tourism, and hospitality presence online.
This time, top social media influencers, Aniekan Ekah, @aniekanekah and Uduak Inwang @cavilT, started a conversation with the hashtag #UyoBackThen, reminding Akwaibomites of popular locations, brands, activities, and memories of yester-years in Uyo, Akwa Ibom State, Nigeria.
After 24hours of introducing the hashtag, it has been used thousand times across all social media platforms, engaging people and bringing back old memories about the city and joy to the people.
"We believe you had fun reminiscing about the Uyo of yester-years. The past 48 hours have been quite eventful! This is proof that social media can be a uniting factor and a powerful tool for societal development. Let the conversation continue!" the brains behind #UyoBackThen Aniekan James Ekah and Uduak Inwang said.
Join the conversation by adding #UyoBackThen to your posts!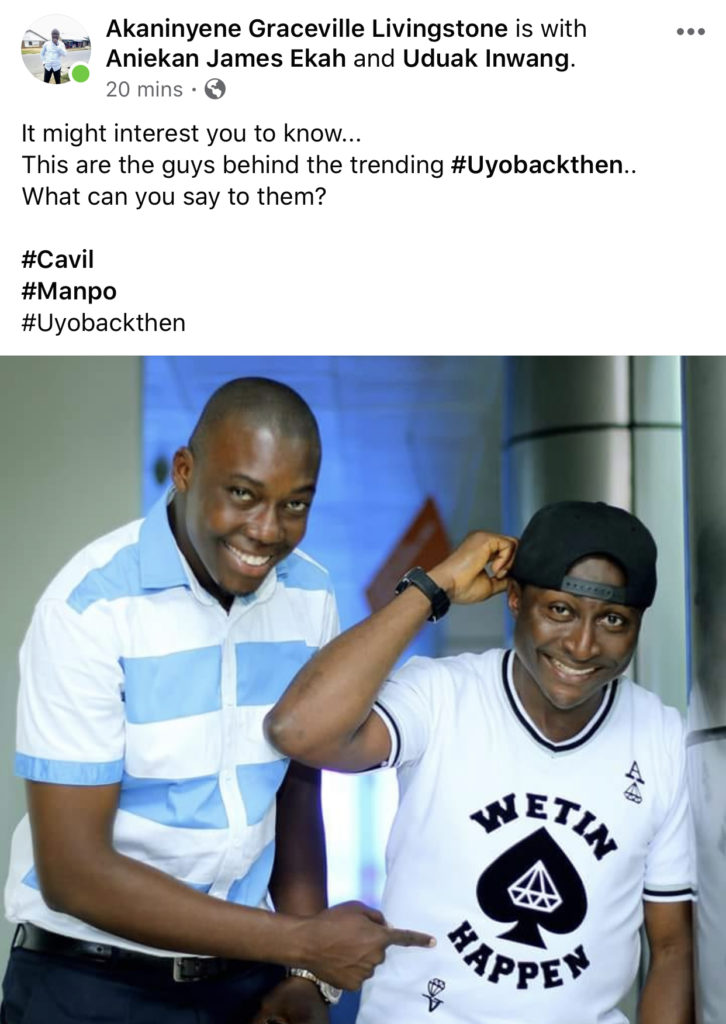 Written by Akstrending.