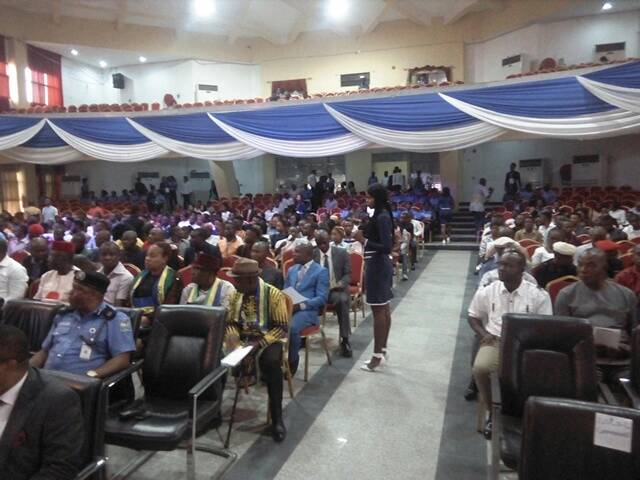 … Calls on the Leaders to avoid patronizing cultists
By Enobong Ibanga
The Chairman, Uyo Local Government Council Elder (Hon) Imoh Okon has advised students and youths of the state to shun Cultism and all manner of social vices capable of jeopardizing their future.
He gave the advice at Ibom hall ground, venue of the Students Security and Leadership Summit, organized by the National Association Of Nigerian Students (NANS) Akwa Ibom State Axis in partnership with the Nigerian Police Force, Akwa Ibom State Chapter as part of their effort in tackling the high rise of cult activities in the state.
Briefing newsmen, Elder Okon who was a special guest at the event lamented on the high rise of Cultism among the youths, saying it has really eaten deep and destroying the norms and traditions of our society.
He urged them to remember that the future is paramount, and therefore they should not in any way use their own hands to destabilize what is lying ahead of them.
The council chairman went further to plead with politicians and other stakeholders to desist from patronizing the services of cultists especially during elections.
The Uyo born politian applauded the organizers of the summit, saying it is timely and rewarding
"I must really commend the Nigerian Students and the Nigerian Police Force for this insightful summit, I must say it is indeed timely and rewarding, especially in the face rampant killings in the country, and the high rise of social vices in our campuses and the society at large"
Also speaking at the event, the Akwa Ibom State Commissioner of Police Cp Adeyemi Ogunjemulusi who presented a paper on the theme: Cultism As An Impediment To Students Future explained the dangers of cultism to the Nigerian Students and also proffer some possible ways of curbing this menace in the society.