0
0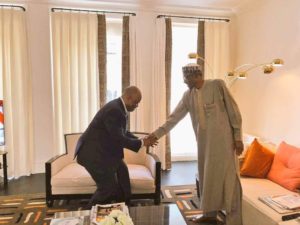 But sources within the PDP, which appeared not to be disturbed by the development, dismissed Akpabio as one big mole it had to deal with over time, noting that he has divulged virtually all the party's plans and strategies to the opposition in an alleged attempt to secure protection from prosecution.
THISDAY gathered last night that the speculation about Akpabio's imminent exit from the PDP was beyond rumour, as he was said to have met with practically everyone that matters in the party.
The Sources hinted that former governor of Akwa Ibom State had tried to leave the PDP with some senators from the state, State House Members and Commissioners . everyone he approached was said to have rebuffed his advice, because according to them, the APC stood no chance in the state, let alone the region.
Culled Thisday Newspapers