….. intensify work on Ikot Ekaide road in Oruk Anam
By Aniekan Udofia
Akwa Ibom State Government has completed the construction of internal roads within the Obio Akpa campus of the Akwa Ibom State University and the surrounding community to give the school a face lift.
The Commissioner for Works Akwa Ibom State Mr Ephraim Inyang-Eyen on Saturday 19 January 2019 led a team from the Ministry to inspect the work done by the Contractor JP Sigma. Mr Inyang-Eyen who drove round the 6.1km road expressed satisfaction at the work done.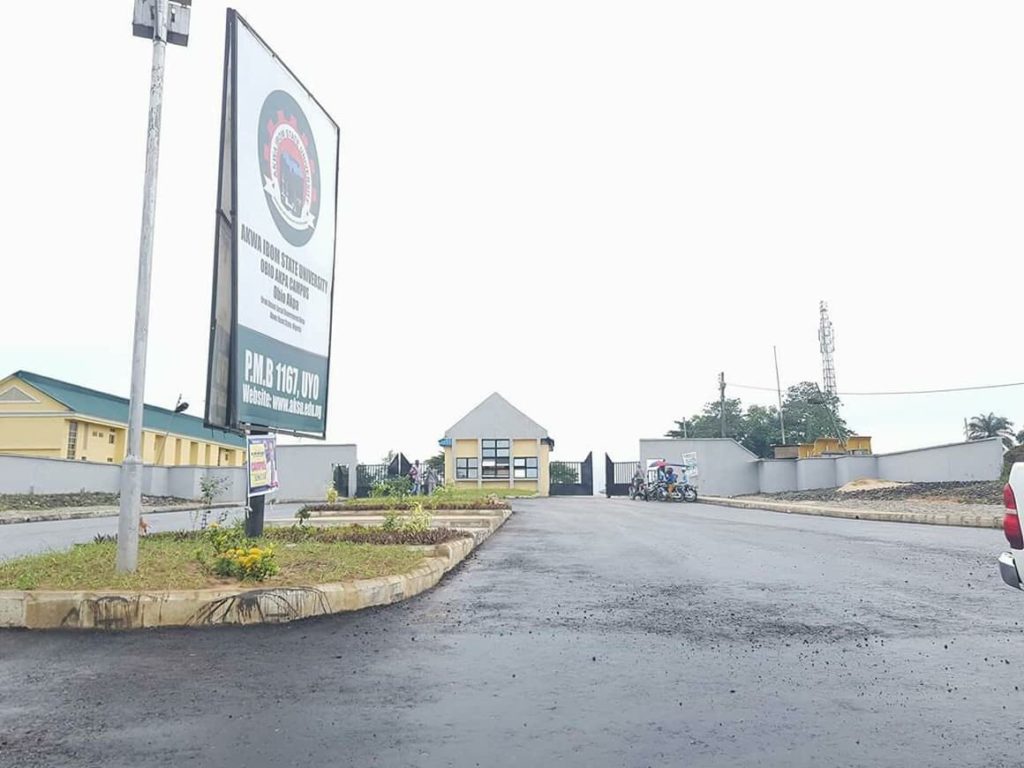 With the road asphalted and sizeable drains constructed on both sides , Mr Inyang-Eyen commended the contractor for a job well done.
The roads will ease the burden encountered by the students and staff of institution in gaining access to facilities within premises. The school has become neater with facilities upgraded by the government.
In demonstrating the total commitment of the current administration to developing the state, Mr Inyang-Eyen said that project will be completed for use oy the people.
Also Mr Inyang-Eyen assessing the ongoing Ikot Ekaide road project in Oruk Anam Local Government Area charged the construction company Conspect Consolidated Limited to resume work and see to to the quick completion of the project on time.
The Works Commissioner assured the community of the competence of the new contractor and ability to deliver the job with speed.
The Clan Head of Obio Akpa and Village Head of Ikot Ekaide His Highness Obong Christian Benjamin Essien said "I am gladden by the concern the government has to continue the construction of the Ikot Ebritam road . On my part I am happy that a competent company has come and that company am sure will complete this job so that the mouth of other people and opposition will shut" . He expressed gratitude to the Governor whom he said is an in-law to Oruk Anam Local Government Area.
The Works commissioner assured that work will commence from Monday 21 January 2019.