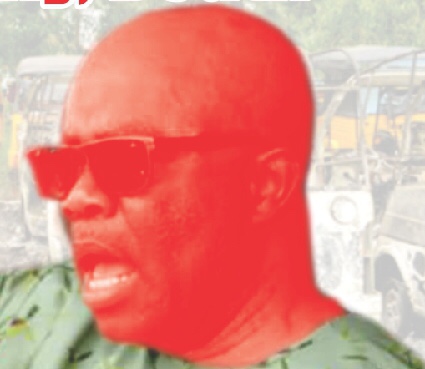 By Ukpong Ukpong
Recent events in the state shows that Senator Godswill Akpabio is gradually losing it as the end approaches. He may not be rational and considerate any longer, but shall rSenatore his slash and burn methods that once turned the state into a theatre of violence. Since his veiled threats of war, intended to scare the citizens has failed and the splashing of cash with car gifts have proven ineffective too, what remains in his arsenal is mayhem. He has used these tactics before in 2011 and 2015. So, what we are seeing is an end game.
These attacks on state institutions and key personalities point to his growing frustration over his inability to singlehandedly turn Akwa Ibom state to an All Progressives Congress, APC, state. Whatever promise he made to the Presidency and key figures of APC, who brokered his soft landing, is falling apart and he needs to justify the long lease of amnesty he was given by the Economic and Financial Crimes Commission, EFCC.
If there is anything Senator Akpabio has nightmares about, it is having the antigraft agency reopen his dossier upon failure to deliver his part of the deal he may have with the Lagos Jabagan. With this in mind, it becomes clearer why the senator is no longer at ease. Time is running out. His 'men' have deserted him but, he has an ace to deal – chaos! Controlled chaos.
Before now, the strategy was to discredit Governor Udom Emmanuel. Recall that the senator started a muted war against his godson, Governor Udom Emmanuel, for failing to 'complete' projects that he (Akpabio) left behind. This was a complete ruse. We now know that the "all is not well" saga was to draw out the governor and turn an important section of the state against him. That plot failed only when facts emerged that, going by cash disbursements so far made, those projects should have been completed before change of baton.
As 2019 approaches, the objective expanded, as rightly stated by Governor Udom, to include making the state appear ungovernable. To achieve such level of chaos, the senator evidently planned to topple structures that hold the state together. This clever move would easily cause violent resistance and riot thereby justifying the declaration of a state of emergency. Thus, the APC would have dealt with anything that could impede a smooth sail to victory. Perhaps in anticipation of their success, the APC media in the stat began peddling rumours about 'federal might' to intimidate and coerce the people.
It is not surprising that he launched a salvo against the state legislature. This is where the real power structure of the state lies. On a personal note, these were 'boys' he made into 'men' yet refused to follow him. Maybe he has a grudge against the Speaker, Rt. Hon. Onofiok Luke, Hon. Emmanuel Ekpeyong, Hon. Aniekan Uko, Hon. Monday Eyo and others. Maybe it was a reply to his Annang brothers including Rt. Hon. Udo Kierian Akpan, Rt. Hon. Friday Iwok and Hon. Idongesit Ntekpere, for rejecting his self seeking offer. For whatever reason, hitting the legislature was an audacious plot that failed to deliver. Had it worked, even for 24 hours, it would have weakened the people's resolve to stand by the administration. Just overrun the assembly complex with 'federal might' then impeach the Speaker and the Governor in one fell swoop. The damage would have been irreparable.
Fortunately, the senator overlooked two important factors – time and the pawns! He has always underestimated the power of the people and everyday to him seem the same. Throughout his 8- year tenure as governor, he carried on as a tin god, using money, rhetoric and intimidation to ensure no one stepped out of line. This time again, he has lined up arsenal against the people, orchestrating attacks on institutions that guaranteed his political success. Well, history is rife with outcome of those who declared war on their people. Even Warsaw, the capital of Poland, survived Adolf Hilter. When his little war is over, I hope distinguished Senator Godswill Obot Akpabio will accept that he betrayed his people.