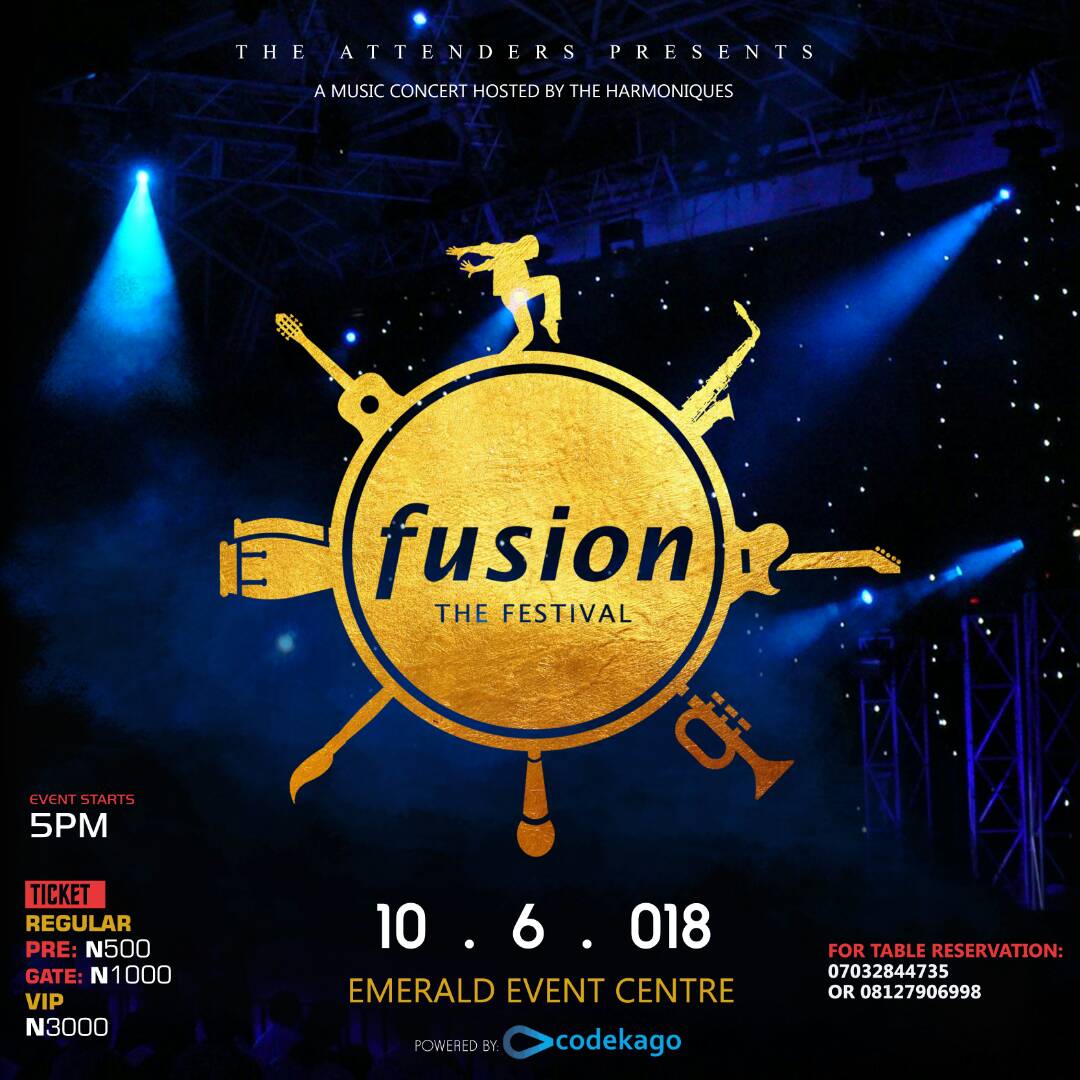 Demand for art and entertainment is not out of place in a beautiful city like Uyo!
The Harmoniques, saddled with the responsibility of providing premium music entertainment services hereby avails lovers of good music the opportunity to listen and watch the uniqueness of several music genres being represented artistically in one show.
A show with uniquely packed content, acceptance and antecedent of success, no other but #FUSION.
Fusion after successfully being hosted by The Harmoniques on 13th August 2017 is back to Uyo bigger and better. This time FUSION2018 will be one of a kind FESTIVAL that will showcase entertaining forms of art including comedy, dance, fashion, poetry, stage play, etc.
You can't expect less!
If you missed #FUSION2017, you sure don't want to miss FUSION2018.
Fusion The Festival 2018 is slated for Sunday June 10th @ Emerald Event Centre.
Time – 5pm – 9pm
Spread the news around the world that FUSION is back to our city (Uyo) bigger and better!!!!!!
#FUSION2018 is being Powered by Codekago interactive.