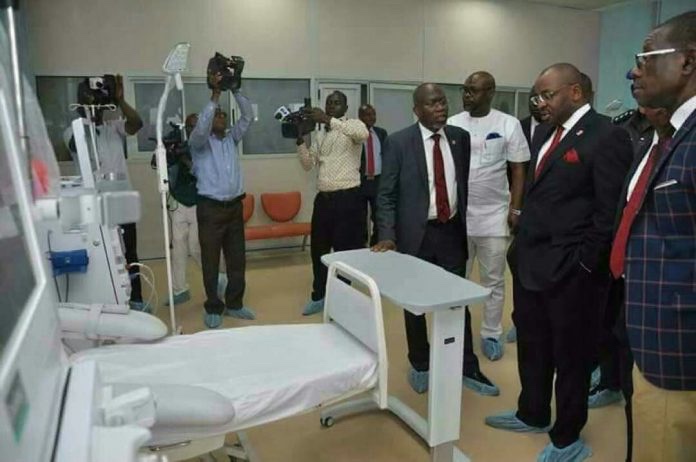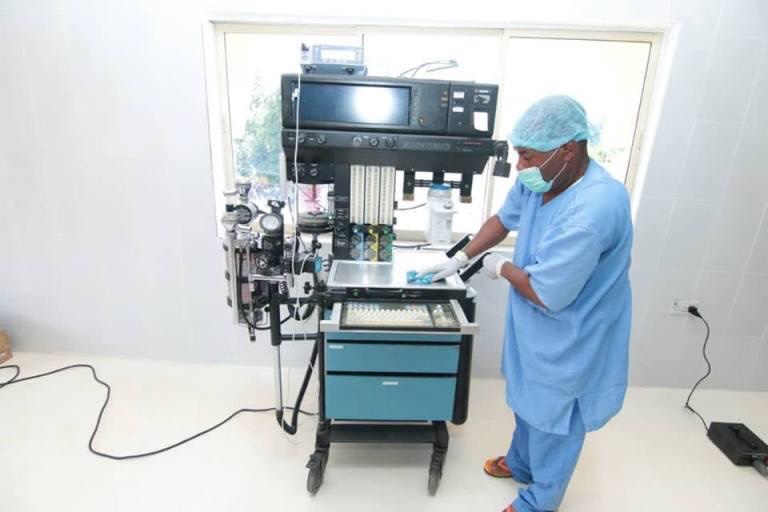 Despite the hype, the very first critical health sector of Akwa Ibom State was lying in ruins.
Aware that health is wealth, Governor Udom Gabriel Emmanuel moved to revive the prostrate Healthcare delivery system.
The latest strategy is the engagement of Clinotech Group Canada as the new operators of Ibom Multi-Specialist Hospital (ISH) in Uyo, with the arrival of first batch of the first line expatriate personnel in strategic specialty departments to upgrade facilities and local capacity.
The Ibom Specialist Hospital formerly declared open her resumption of full services as from October 30, 2018. This hospital is a referral for most Nigerian who intend to travel abroad and Dr Harrison Ofiyai, MD; Ph.D. President/CEO Clinotech Group Canada, says they are poised to end medical tourism out of the country and rather redirect same to Akwa Ibom State.
Before now, our secondary Healthcare providers were virtually non existent and almost collapsed.
Two days after taking his oath of office, Governor Udom Emmanuel paid a visit to the 78 years old Premier St. Luke's Hospital Anua.
As a dividend of that working visit, a New Administrative Storey building block named after Dr Ann Ward was built and Commissioned by Governor Udom Emmanuel. Two other buildings were completely renovated including the Gynecology block and the Male block and internal roads in the hospital were tarred and the perimeter fence renovated. These feats were achieved in a record 70 days in office.
Governor Emmanuel raised the bar with the Etinan General Hospital, which he completely rehabilitated, upgraded, and equipped with modern hi tech health care facilities.
The next step was the Ituk Mbang General Hospital which has been remodelled and upgraded courtesy of Governor Udom Emmanuel.
The administration approved considerable medical supplies and consumables which were distributed to the General hospitals including Immanuel Hospital Eket.
Ikono General Hospital which was a sorry sight has been overhauled, refurbished, repositioned and upgraded for efficient secondary Healthcare delivery.
The General Hospitals, in Ikot Okoro, Oruk Anam Local Government Area and Iquita Oron are undergoing renovation which has reached advanced stages and will soon be completed.
All these were done to reinforcec and consolidate the Primary Healthcare centre's which have been repositioned.
For the first time, we now have a Board constituted to oversee Primary health care reform and services led by Dr Martin Akpan.
Governor Udom Emmanuel truly cares and is performing. Let's support him to do more.
#Udom2019
#UdomTouchingLives