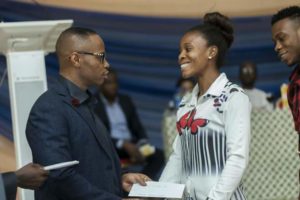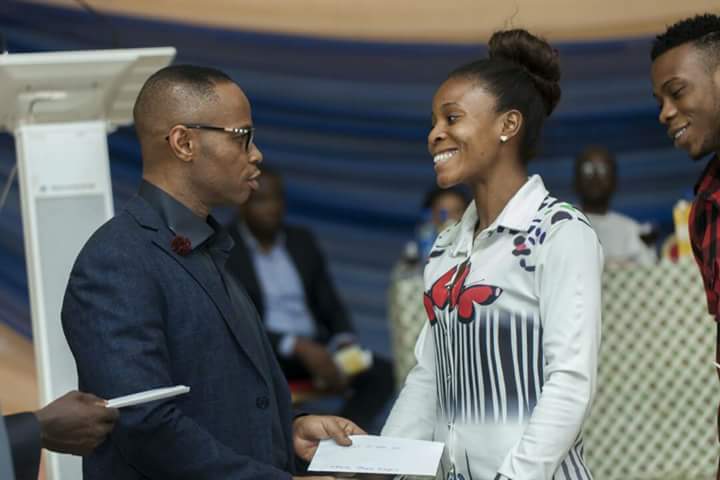 The Founder of Marcel Ofomata Foundation, Dr. Marcel Ofomata, yesterday disbursed One Million Naira Tuition Sponsorship to twenty students of the University of Uyo, Akwa Ibom State.
He made the disbursement on Wednesday when the Students' Union Government (SUG) of the University marked his birthday with a special celebration in appreciation of the tremendous support they have received from the Marcel Ofomata Foundation, Amaecom Global Limited and the donor.
The One Million Naira sponsorship covers tuition for one student per year in each of the Twenty Faculties of the academic institution. Twenty students received N50,000 (Fifty Thousand Naira) each to cover their tuition for one year academic session.
Dr. Ofomata who is also the Managing Director/Chief Executive Officer of Amaecom Global Limited disclosed that his choice of University of Uyo was informed by the support he, his company and the Foundation has received from the school, the people and government of Akwa Ibom State hence, his decision to give back to the state and the school community through scholarships, employment creation, human capacity development and citizens empowerment.
Dr. Ofomata who is equally the President of Entrepreneurs' Organization, Abuja added that the scholarship will be an annual event and his organization will continue to liaise with appropriate authorities to maintain transparency in the selection process of beneficiaries.
Highpoint of the event, which was held at EEMJM Hotel, Uyo, was the disbursement of Tuition Scholarship to the First Batch of beneficiaries, cutting of birthday cake by Dr. Ofomata, presentation of Awards/portrait to him by the leadership of SUG and MENTORSHIP/ Questions and Answer session by Dr. Marcel Ofomata to the students that filled the event hall as well as goodwill messages from the personalities and beneficiaries who could not reserve their happiness the donor at the event. The leadership of Akwa Ibom Graduate Forum were also present and they took advantage of the milieu to present another Award of Excellence to the Celebrant in appreciation of his outstanding contributions to the development of the State and some of her members especially in areas of employment creation and brand services.
Eminent personalities that graced the occasion were His Excellency, Engr. Chris Ekpeyong, Former Deputy Governor of Akwa Ibom State, Barr. Fidelis Iteshi – Amaecom Legal Adviser, Ambassador Stanley EzeAbasirim – General Manager of Mitchel and Michelle Business School (MMBS), Comrade Akamba Awa – Chairman Trade Union Congress, Akwa Ibom State, Mr. Michael Soaetan – MMBS Faculty Member, Peter Saturday – Head of Media, Public Relations and Protocol, Amaecom Global Limited, Ebere Edum – Amaecom Calabar Regional Manager, Lawyers from Golden Bridge Attorneys/Arbitrators and staff of Amaecom Global Limited, Uyo branch.
Peter Saturday
Director, Media and Strategy
Marcel Ofomata Foundation
www.marcelofomatafoundation.org