Godwin Edet is a graduate of Fine and Industrial Arts, University of Uyo, and a content creator doing satirical comedy using a unique character named Funny Godwin Edet. In this interview with ANIEFIOK UDONQUAK, he gives insight into his inspiration and why he has chosen the skit-making path in this excerpt.
What motivated you to go into comedy skit-making?
As a graduate of Fine and Industrial Arts at the University of Uyo, I had it in mind to go into comedy skit making, but I needed the right inspiration before starting the comedy. Naturally, I have always been a hilarious person, sometimes the conversations I have with people tend to laugh more, some people asked me to go into comedy, but I think I was not ready then. I felt it was the right time to start the comedy, so I started making my skits. It is challenging, I must confess because the niches of comedy I am into is a satirical comedy. In satirical comedy, we joke about topical issues relating to politics, lifestyle, and fashion.
How is it possible for you to create content that impresses people, something that is really funny?
Once, I went out and met some friends, and they were like, I really love your comedy; each time I feel sad, I go to your Facebook page and watch you make fun of things people do; it makes my day. I don't think I would have had followers if my comedy wasn't funny; I know I am not the best, but I am open to collaborations, advice, and support. So overall, I think I am doing my best.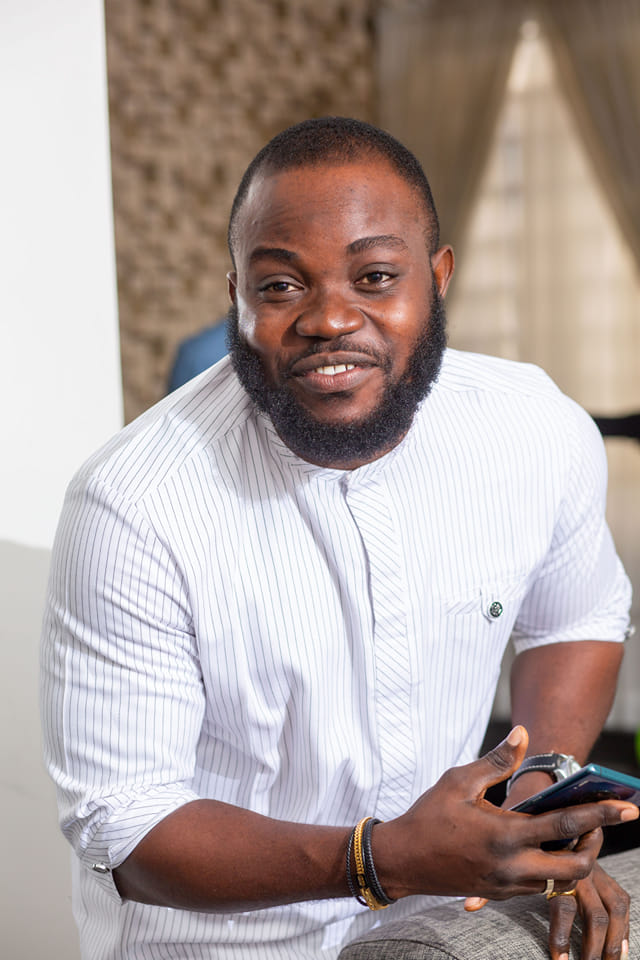 Is it difficult to create content around those topical issues?
It is difficult because when I create my content around political issues, people tend to be too emotionally attached to such issues. Many of my fans do not see that my contents have a direct effect on people, but some of them do come to me saying, "that was a hilarious skit, but I just wish you could leave my boss out of it," even with that I still have lots of followers on social media. So satirical comedy is somehow difficult.
One of the reasons I went into content creating was because there are not many creators here in the south-south region of Nigeria who is into content creating, I had options of using English, but I knew I had lots of people in the entertainment industry using their dialects to represent their own communities what stops me from using my dialect.
Don't you think it limits your fan base when you create content using your dialect?
It limits me, but I don't care at this point because it seems people from Akwa Cross have been so much left out in the entertainment industry, like I said. For instance, permit me to be sentimental; the Yoruba tend to be one of the biggest influences in the industry. They represent their dialect either through music or comedy. It got to the point that there were some skits I did in English, and some of my fans said I should continue with the Ibibio I usually use, but it was challenging initially. I had to discuss it with my manager, and he said, "do what you feel like doing, and also, if a greater part of your audience asks that you stick to this particular dialect, then you should stick to it." So, I realized that I needed my audience and my followers if I wanted to go far, so I had to stick to Ibibio.
How does skirt making put food on your table?
I am not making any money from it, which was not why I got into this; money certainly would be nice along the way, but that is not my motivation or aim. I don't have sponsors, but for now, I sponsor myself, my team gets to understand, and I must commend my manager; he has been so supportive and encouraging.
If you Have some other things to do, like a good-paying job, will you let go of comedy?
I don't think I am leaving the industry soon because I love comedy and enjoy it a lot, not only comedy, content creation, and skit-making here in Akwa Ibom. I think it's a bit challenging, but I am glad I am one of the people starting it in Akwa Ibom, so I don't think I will leave anytime soon.
Does someone need to learn how to create content for skit-making?
I must confess, I follow a whole lot of people, and you know there must be someone you always look up to, and most times, I learn by watching a whole lot of people; I really get inspired through comedies that I watch and also the content creators like Sabinus, he is someone I watch too. Broda Shaggy and Mr. Macaroni but one of the reasons I appreciate those people is because they keep flying the flags of where they come from, they must always find a way to bring the Yoruba language into their content. So it relates to what I am trying to do; that is why I am bringing Akwa Ibom to the comedy and content-creating industry.
How do you see yourself in the next few years?
Sincerely, I am from a humble background, and I hope for a better tomorrow. It is not always very easy for someone learning and wishing to follow the path of content creation and comedy in a state like Akwa Ibom, so I believe that the niche will be accepted in the next couple of years. That's why despite the challenges I face at this early stage, I think it's one of those things that will make my story very inspiring to others to never give up on what you love.
You mention political satire as your area of interest; do you also go Into other areas?
Political satire is not really my interest, but at the moment, what else is happening in Akwa Ibom that is worth making fun of? I do that because of the election season.
How Long Have You Been in this Business?
It's not up to a year or six months. That's why I said the future is great if, within a little time, I am being appreciated, and then with consistency, I am sure of breaking the grounds of being a comedian from Akwa Ibom state.
Are You On YouTube?
Yes, I am on YouTube, Instagram, TikTok, and Facebook, but I've focused more on Facebook because many Akwa Ibomite and Nigerians generally use the platform. I go by the username @FunnyGodwinEdet
What should your fans expect from you, and what message do you have for them?
The message I have for them is that they should keep following, praying for me, and standing by me. Because whatever I am doing is for my fans.
Our daily activities in Nigeria are full of stress and struggle, so making people laugh dramatically motivates me. Seeing people smile and express joy over my content gives me much pleasure and satisfaction. So, search for me on Facebook and follow, watch my video, and send it to your friends and family.
Let us keep the Funny Godwin Edet family going. Thank you, and I love you all.