A Blackmail kingpin operating in Uyo was this early morning of Monday rounded up alongside his gang members.
Paul Umoh who uses his personal Facebook account for blackmail and extortion of money from victims had recently upgraded his game by acquiring a personal blog, 'Deaf Pen' which he has been using to perpetuate more of his nefarious activities with his gang members.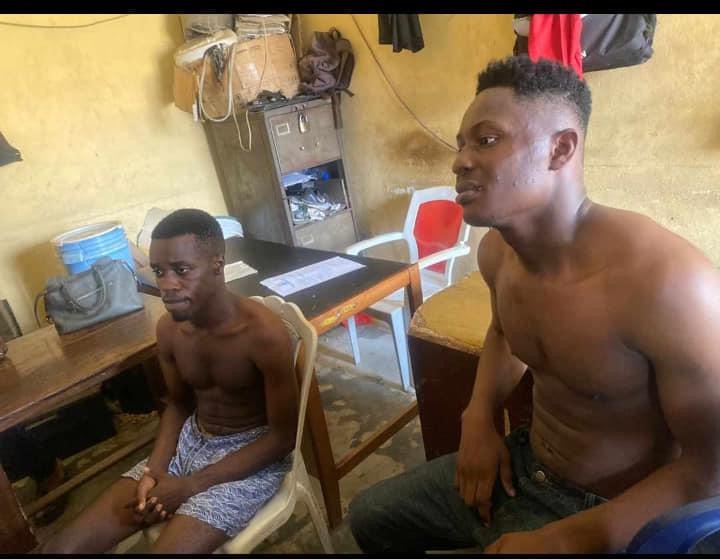 One of the gang member, Mr Unwana Moses Ukpong, son of a former House Member from Ikot Ukpong in Eket Local Government Area was allegedly contracted by the said Paul alongside others to help expand their fast rising blackmailing business, until they were apprehended by members of the Nigeria Police Force following a petition by a Governors aide.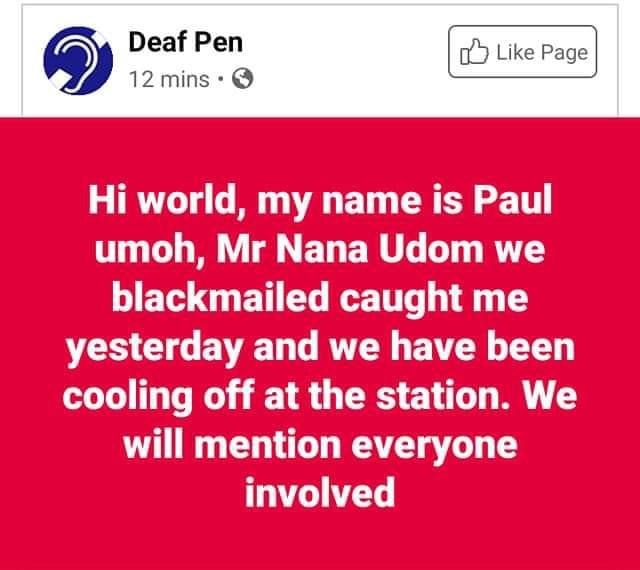 Paul had few weeks ago used the said Facebook page to blackmail Akwa Ibom State Commissioner for Economic Development and Ibom Deep Sea port, Mr Akan Okon with an accusation of infidelity, an allegation set out to tarnish the image of the Commissioner. It should also be noted that the same Paul had severally used his Facebook page to blackmail the Governor of the State, Mr. Udom Emmanuel and highly placed public officials.
Nana Udom, the Senior Special Assistant to the Governor of Akwa Ibom State on Multilateral and Donor Agencies recently became a victim of Paul's blackmailing brutality as he once again set out to completely destroy the image of the former banker.
In a post that led him to the dungeon, he accused Mr Udom of having an affair with both married and unmarried women with promises of rewarding them with financial gains.
In his post, he wrote, "Latest in the list of these perpetrators is another serial abominist who is a celebrated and decorated figure both in real life and on social media.
His name is Ndianaabasi Nana.
His heinous affairs are targeted at women both single (with the disguise of helping them out financially)and other married ladies.
Verifiably from our eagle's eye the list includes; Ifiok of House of Borah, Ndie Ekanem and Okaba Akwawo.
Ndi Ekanem and Okaba Aquaowo are currently enemies because of the said Ndianaabasi Nana.
While Okaba Aquaowo stealthily is feigning "Bestie" to Ndianabasi Nana's innocent wife just to gain more access to him. "
Paul Umoh and the gang are some of the serial blackmailers ravaging the streets of Akwa Ibom State in search of gullible victims.
© Itoro Etti