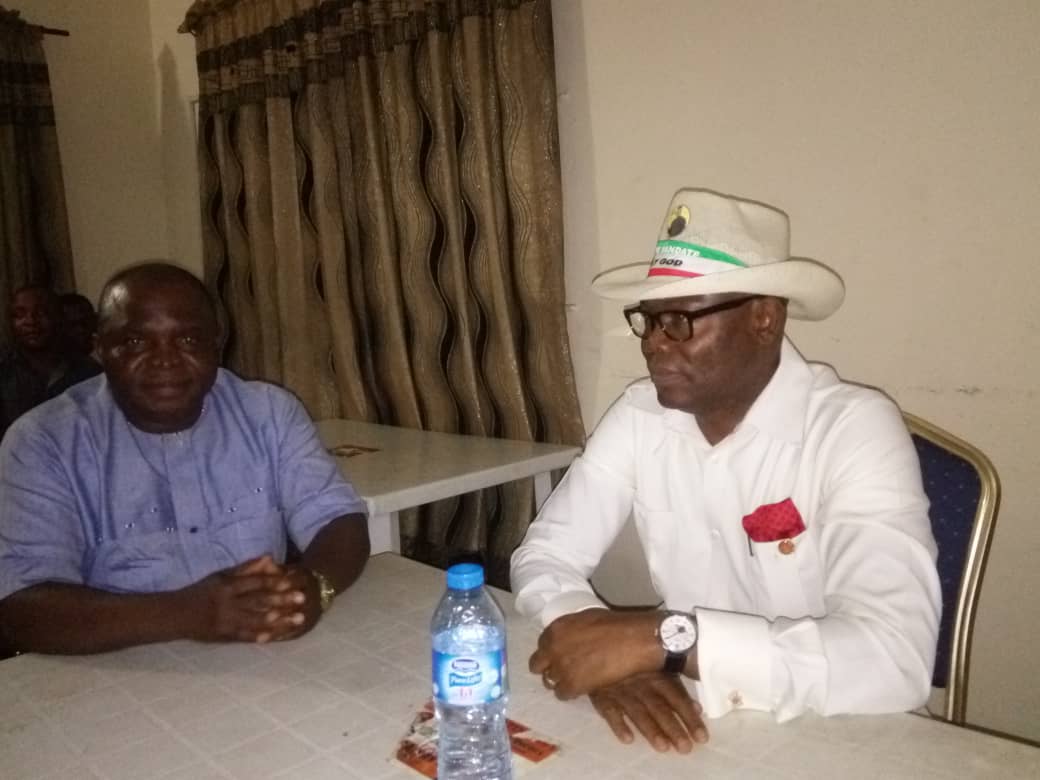 Leaders of ethnic groups in Akwa Ibom State, paid a courtesy visit to the
Commissioner for Housing and Special Duties, Mr Akan Okon in his Ewet Housing residence, Uyo.
Speaking at the event, the Senior Special Assistant to the Governor on Ethnic Nationality and President of Esu nlap Oro, Ulap Joseph Okon, hinted the Commissioner about the long awaited decision of the body to officially endorse Governor Udom Emmanuel for a second term, adding that the body has seen the capacity of the Governor in terms of Infrastructural Development, Job creation and protection of life's and property.
Also, speaking through different leaders of the ethnic groups, the youth leader of the Igbo community, Mr. Charles Uzoukwu, expressed their satisfaction over the Udom's administration; "we are grateful and satisfied with the leadership of Governor Udom Emmanuel. We are assuring you that all our votes is for PDP and Governor Udom Emmanuel."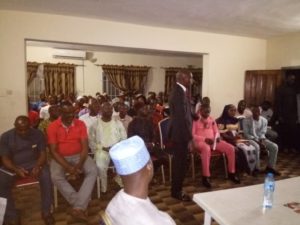 The Yoruba community leader, Oluwafemi Sunday Sonowo, explained why the Yorubas in Akwa Ibom have unanimously adopted the candidacy of Gov. Udom Emmanuel, "we have been here for 35years or more, we have not enjoyed the pace we have gotten since Governor Udom Emmanuel came into power, starting from, unity amongst us all and even our brothers from Akwa Ibom, we have made up our minds to return all our votes come 2019 to Governor Udom Emmanuel."
Mr. Essien Essien Essien Vice president of Supreme council of Ibibio Youth, added that since inception, the body has been supporting PDP and will continue to stand on that, "we are voting Governor Udom Emmanuel because of his foresight in creating jobs and taking Akwa Ibom youths out of the streets, that alone is worth giving him our vote to return to the hilltop mansion come 2019."
In his response, the Mr. Akan Okon accepted the offer as their patron and also added that, there is a future for Nigeria.
"In 2015 from what I was told, this group was not in existence, I want to believe it is the results of the performance by the Governor that has given him this massive support, His Excellency has done creditable.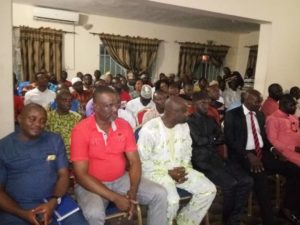 He further expressed, "Gov. Udom has performed excellently well. He came in when this country was facing difficulties, the Governor is working so hard to make sure we leave comfortably in this state; for you people to come together and show this support to the Governor, be rest assured that he will never let your trust down".