by Courage Mbon
Speakers at the May edition of the Dakkada Networking Experience (DNE) have urged entrepreneurs in Akwa Ibom State to as a matter of urgency effect a change in their approach to businesses, if they must break even in the post covid-19 era.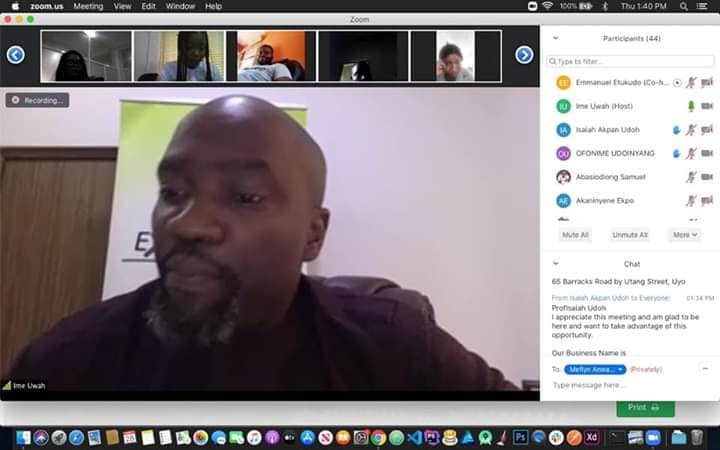 The different speakers, including the Senior Special Assistant to Governor Udom Emmanuel on Marketing and Brand Management, Mr Ime Uwah, Moderator of the May Edition of the DNE, Mr Uwem Uwem Akpan, State Coordinator Of SMEDAN, Ms Lucy Ekpenyong all harped on the need for entrepreneurs to innovate so as to preserve their businesses during the pandemic, and in the post pandemic era.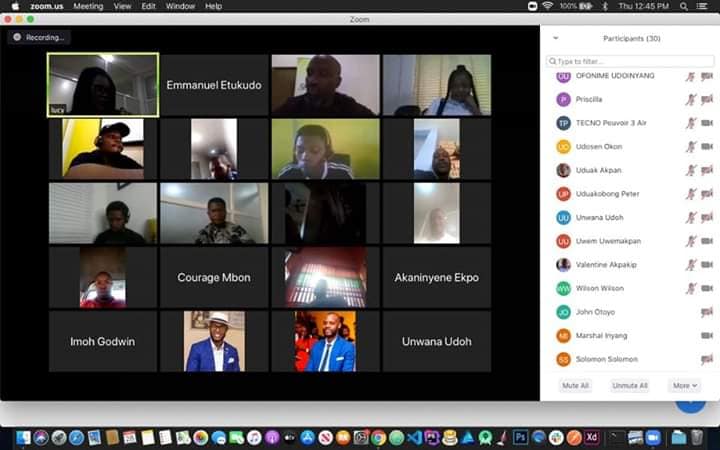 The SSA, Uwah said the Covid-19 has sadly come to stay, and it behoves on business people to seek creative ways of thriving in spite of the pandemic. Uwah commended partner agencies to the Directorate such as SMEDAN for ensuring smooth business registrations, grants and business education services during the pandemic. Uwah also commended Governor Udom Emmanuel for setting up the Post Covid-19 economic recovery team which he (Uwah) is a member, stressing that the state will immensely benefit from the recommendations of the committee when implemented.
In his remarks, the moderator, Uwem Uwem Akpan said the pandemic has introduced a new normal and as such, new approaches must be employed so as to achieve business success.
On her part, the state coordinator of Small and Medium Enterprises Development Agency of Nigeria (SMEDAN) Ms Lucy Ekpenyong listed diversification to relevant and high demand ventures, internet marketing, and improved customer services as ways that business owners could better their businesses this period.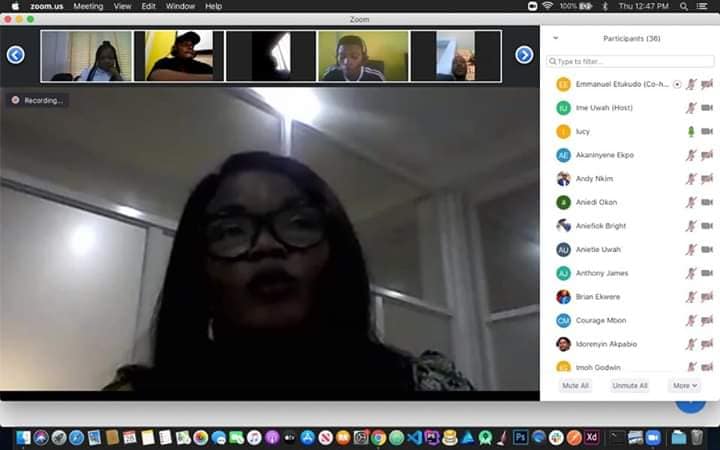 In their separate remarks, Special Assistants on Marketing and Brand Management Mrs Lydia Udoh and Entrepreneurial Development, Mrs Meflyn Anwana spoke on positive entrepreneurial attitude and opportunities for business education respectively. Mrs Udoh advised participants to focus on relevant issues on their day to day business, while Mrs Anwana intimated the participants on the MEGP and encouraged registration and participation.
The May edition of the DNE was held online via the Zoom video conferencing app and had in attendance over 60 participants.