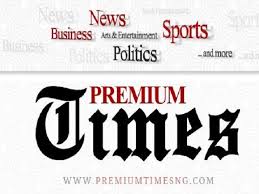 Akstrending- Uyo
The Personal Assistant to Akwa Ibom State Governor on media Mr. Essien Ndueso has expressed dissatisfaction with an online news medium, Premium Times for going against the ethics of the profession and publishing unconfirmed gossips as facts. In a chat with our reporter over a recent report, "Akwa Ibom govt launches attack on Premium Times journalist who exposed collapsed schools," the Governor's aide said contrary to the news report, he does not own or publish any newspaper and has also not given anyone money to write any report about any reporter of Premium Times.
He said the medium threw professionalism to the wind and chose to embrace sensationalism. He said it was so disappointing that no efforts were made in reaching out to him to confirm the story before going to the press in line with professional best practice. He went further to say that he has never published a newspaper as alleged by Premium Times, setting the record straight " the publisher of Global Pilot was my colleague when i was working for Sensor newspaper many years ago were i rose to become the pioneer chairman of Sensor Newspaper chapel of NUJ, does that make me a publisher?
According to the Governors aide, the Governor is not really bothered about what people write neither has he replied to numerous media attacks from critics as he's more focus in delivering his campaign promises. "Rather than running from pillar to post, the said reporter should have responded to the issues raised and possibly consider legal options instead of throwing tantrums on innocent people," he said.
It could be recalled last month that the management of Premium Times sacked its Jos, Plateau State-based reporter, Andrew Ajijah, over a false comment credited to the Miyetti Allah Cattle Breeders Association of Nigeria on the mayhem in Plateau State in which 100 people were killed and also apologised to Danladi Ciroma, the North Central leader of the apex cattle breeders' organisation, over the story published on June 25. These and many more also shows how credible a report of such media house should be trusted.
At this point when the county is in dire need of good leadership, media houses are expected to concentrate on how they can redirect their energy towards advocacies on developing the country which has been grossly threatened by insecurity. He also hinted Akstrending that he is aware that a calculated gang up by enemies of the state is in top gear with the 2019 political season by the corner.