The Coalition of Online Publishers in Akwa Ibom (COOPA) has lambasted the former Senate Minority Leader, Senator Godswill Akpabio over the arrest and detention of popular blogger, Utitofon Morgan of Sitippe blog, saying the eventual release of the blogger by the court announces the beginning of an end to the tyranny exhibited by the former Governor over the years.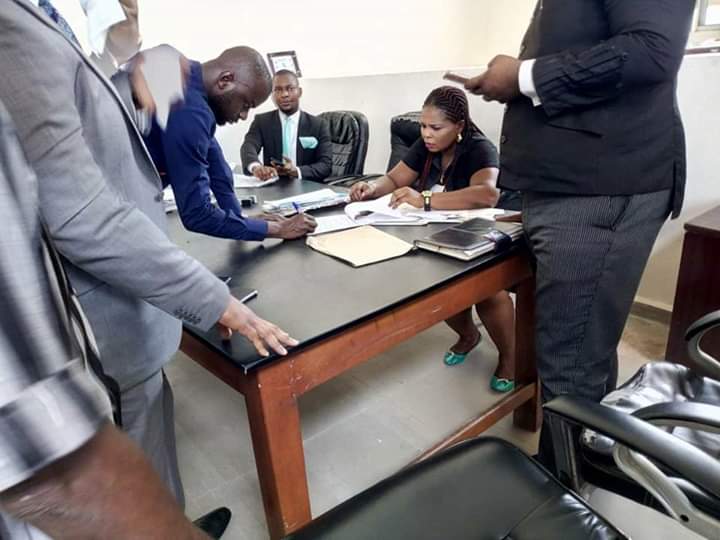 "As an umbrella body for online practioners in the state, we frown at the incessant arrest, harassment and intimidation of our members by the police on the orders of Chief Akpabio.
"We want to stress to Sen. Akpabio that he does not and will never have the capacity to gag the free press in the state", said the Chancellor of the group, Ifreke Nseowo.
"Akpabio's 8 year reign as governor witnessed an "Uncommon Tyranny" where journalists were hounded. Many journalists escaped death on several occasions while others were arrested and detained for months.
"Of particular note, we recall how Chief Akpabio ordered the arrest of Thomas Thomas, a journalist and Chief Akpabio's fierce critic. Thomas was detained in DSS underground cell for 38 days on the orders of this same power-maniac called Akpabio", Nseowo stated further in a statement he issued on behalf of the group on Wednesday.
"It could be recalled that few weeks ago, COOPA had raised an alarm that Messers Akpabio and Nsima Ekere, the APC governorship candidate in the state are plotting to intimidate the media in the state using security agencies. We had equally alleged that they have pencilled down over 20 names of bloggers and journalists whom they plot to intimidate through unfounded petitions to security agencies. Few weeks ago, several members of this group were invited and quizzed by the police based on trump-up allegations by Akpabio.
"The freedom granted Utitofon Morgan by the court after being detained for 3 days by the police is a clear indication that no matter how long, tyranny will never subdue the press.
"As self acclaimed "Nationalist", we are alarmed by these tendencies exhibited by the former Governor. We are using the occasion of Morgan's release to warn Akpabio and Ekere to stop forthwith, further intimidation of the press as this isn't ideal for the democracy they claim to practice. This tyranny won't succeed in subduing our voices, instead we will fight the tyranny to a logical conclusion", Nseowo said.