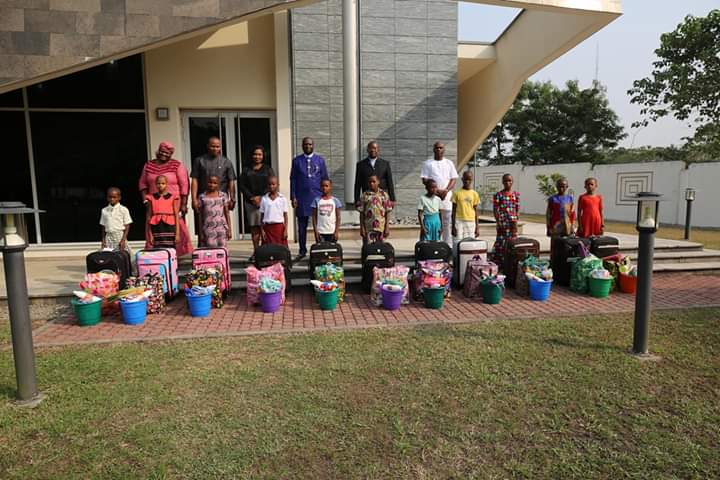 These 11 indigent Akwa Ibom children are not just hopeful of a bright future, they are striving daily to adequately prepare themselves for the future, even as Governor Udom Emmanuel prepares the future for them.
They are currently doing well as students of Tower of Ivory Schools, having been last year awarded all expense paid scholarships from secondary to tertiary education by the Governor, who took pity on their situation and desire to be educated for a bright future.
These ones have grown the consciousness of knowing they don't need to spread their shirts on the floor for humans, because they have been equipped to trounce pettiness and servitude, they will rather study and become successful.
Instead of putting them on National television for a few Naira because of a debased gesture of spreading their shirts for you to walk on, why not send them to school; to liberate their minds and make dependence on pittance unnecessary?
#MyLoveForUdomEmmanuel