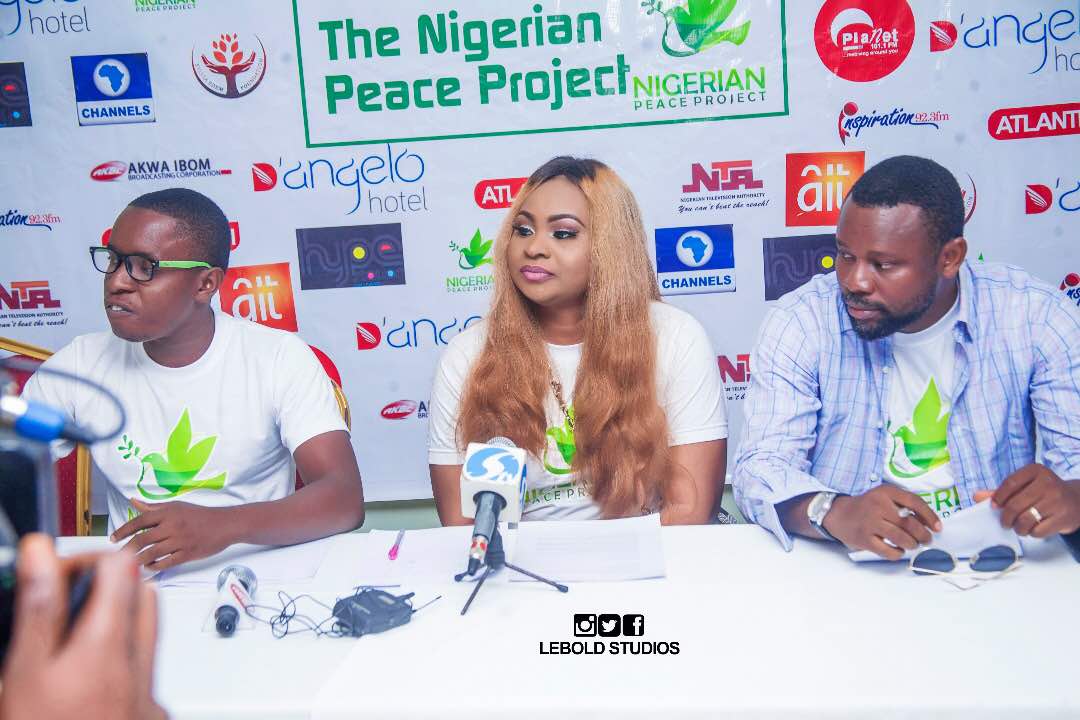 In a bid, the stem the high rate of violence raging across the country and to reinforce the value and contribution of peace to nation building, Nollywood actress, Sylvia Edem has unveiled The Nigerian Peace Project. Speaking at a World Press Conference, Miss Edem noted that providing a policy framework for Sustainable Development Goals 
through responsive and inclusive representative decision-making by the youths at all levels was a panacea for curbing restiveness in the country.
She revealed that the Nigerian Peace Project will publicly recognize and reward peace volunteers in the country as well as raise public awareness that peace-consciousness can promote the social well-being of the people. The Nollywood actress and producer added that the Nigerian Peace Project is already touring violence-prone areas to partner with such communities in creating job opportunities and skill acquisition platforms; thereby enhancing economic growth, unity and social well-being of the people.
She stated that The Nigerian Peace Project is open for partners, sponsors and key players from every sector of the society to converge on a common table of national interest. Miss Edem urged youths to take up the opportunity to offered by the Nigerian peace project to lay down arms and become better citizens of the country.