By John Ntekim
The obvious abandonment of Akwa-Cross region in the South-South by President Muhammadu Buhari led administration is evident in the federal government's seeming unannounced decision not to execute the repeatedly proposed construction of Calabar-Itu Road, a supposed federal road, linking the two sister states of Akwa Ibom and Cross River.
Commuters who have plied the road within the last two weeks would attest to the deterioration of the said road to its worst condition lately. After my miserable experience on the road last weekend, it is for lack of more suitable terms that I chose to describe Calabar-Itu Road, constructed by the U. J. Esuene administration in the 1970s, as a new government-made monster, terrorising travelers day and night.
Between Thursday and Sunday of last week, the Odukpani axis of the road was barricaded by about 65 staggering heavy duty vehicles, including trucks and tankers. Passengers conveyed in buses and taxis now spend minimum of six and a half hours between Uyo and Calabar, as against the usual one hour and some minutes, while some private motorists who cannot maneuver through are spending nights on the way. I am sure the federal government is only feigning ignorance of this ugly situation.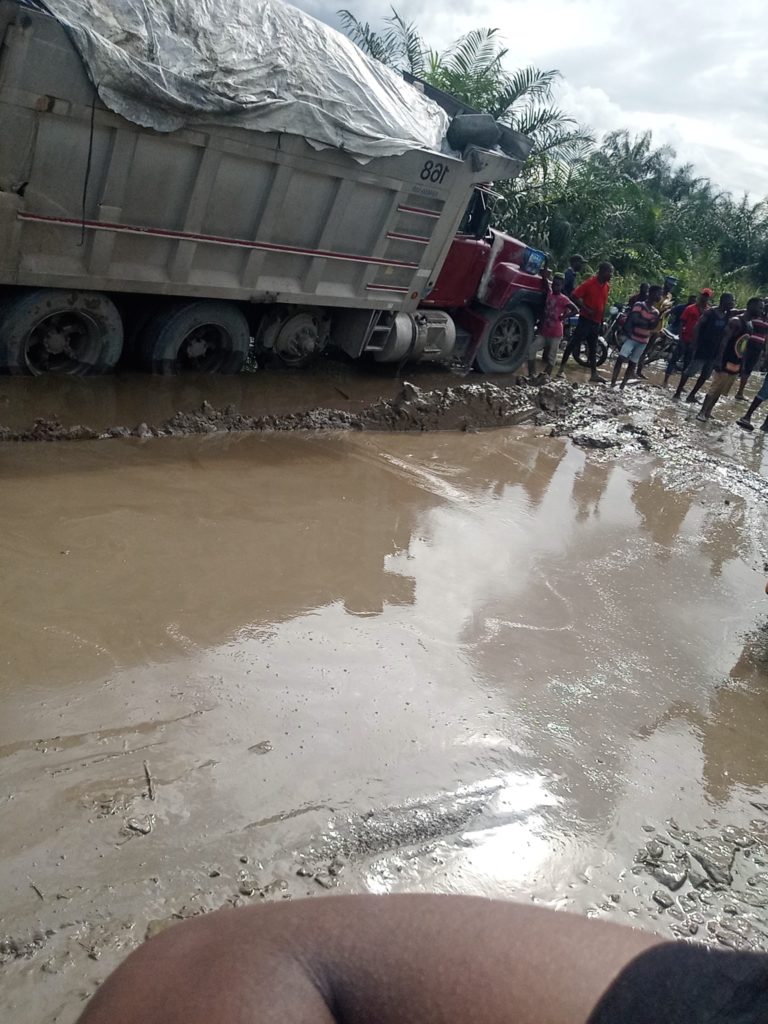 It is however disheartening, although necessary to emphasize the structural and economic importance of Calabar-Itu Road as sole route for transportation of humans and all kinds of goods between the two most affected states, even as it connects the region to other parts of the country. This is why this ever- busy route, now monster, is completely unavoidable.
Unfortunately, it appears Governors Udom Emmanuel and Ben Ayade led administrations of Akwa Ibom and Cross River states respectively, have joined the federal government in deliberately ignoring the plights of innocent road users.
Public interests should be served in order of necessity. This thought informed my resort as the conscience of the society to calling the both governors to action. The welfare of citizens should be topmost priority of every government, hence the urgent need for these two governors to launch an intervention, to ameliorate the sufferings of persons who have no alternative to plying Calabar-Itu Road. After all, few years ago, the then Akwa Ibom Governor, Chief Godswill Akpabio once made an intervention on the said federal road, to provide convenience, howbeit temporary.
Since President Buhari seems unperturbed about the death trap lying between Akwa Ibom and Cross River, while members of the National Assembly from both states have lost their voices in this direction and remained closemouthed, the only available option is to have Mr. Udom Emmanuel and Prof. Ben Ayade shun their feigned ignorance of this unavoidable monster and collaborate in salvaging the situation to further strengthen people's trust in them.
John Ntekim is an Uyo based public affairs analyst.