In a bid to realize sustainable development goals in the State and beyond, Uyo local government area has taken the initiative of partnering indigenes of Calabar dwelling in the State capital under the umbrella of Calabar Community in Uyo.
The partnership was struck when Executive members of the organization paid a courtesy call on the council chairman, Elder Imoh Okon in his office, Wednesday.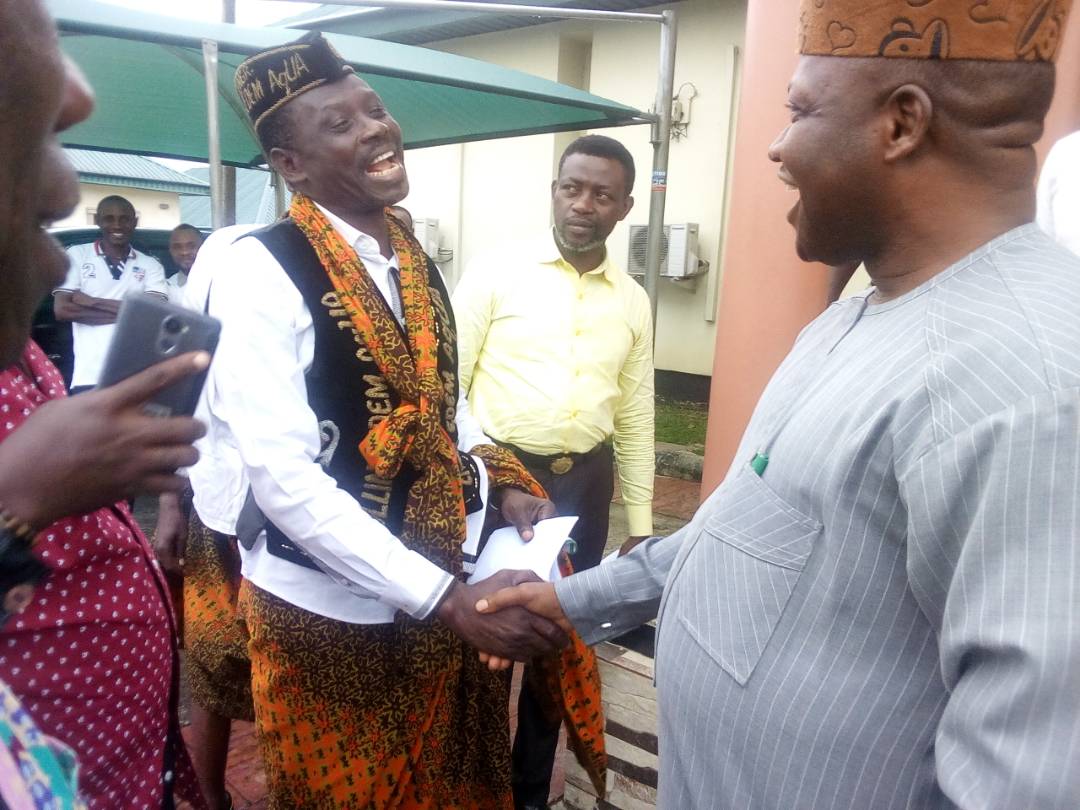 Elder Okon extolled  what he noted to be intrinsic virtues of an Efik person which include obedience to constituted authority, peaceful disposition and co-existence, and promised to leverage on them for the crystallization of sustainable development goals.
He further added that his administration is aggressively committed to carrying out programmes that will engulf all communities staying in the metropolis, citing the intervention at Akpan Andem market and Ibom plaza as pointers to that fact.
When we came into office last year December, we noticed that people selling at roadsides had encroached on nearly two-third of the road thereby suffocating commuters and disrupting vehicular movement, so, we waded into the situation and today, order has been restored to those areas and that is beneficial, not just to Akwa Ibom people but all communities residing here including Igbos, Yourbas and hausas.
In the build up to the 2019 General Elections, the chairman urged them to unite for the single course of returning PDP Government at all levels to power taking cognizance to the party's practical approach to governance.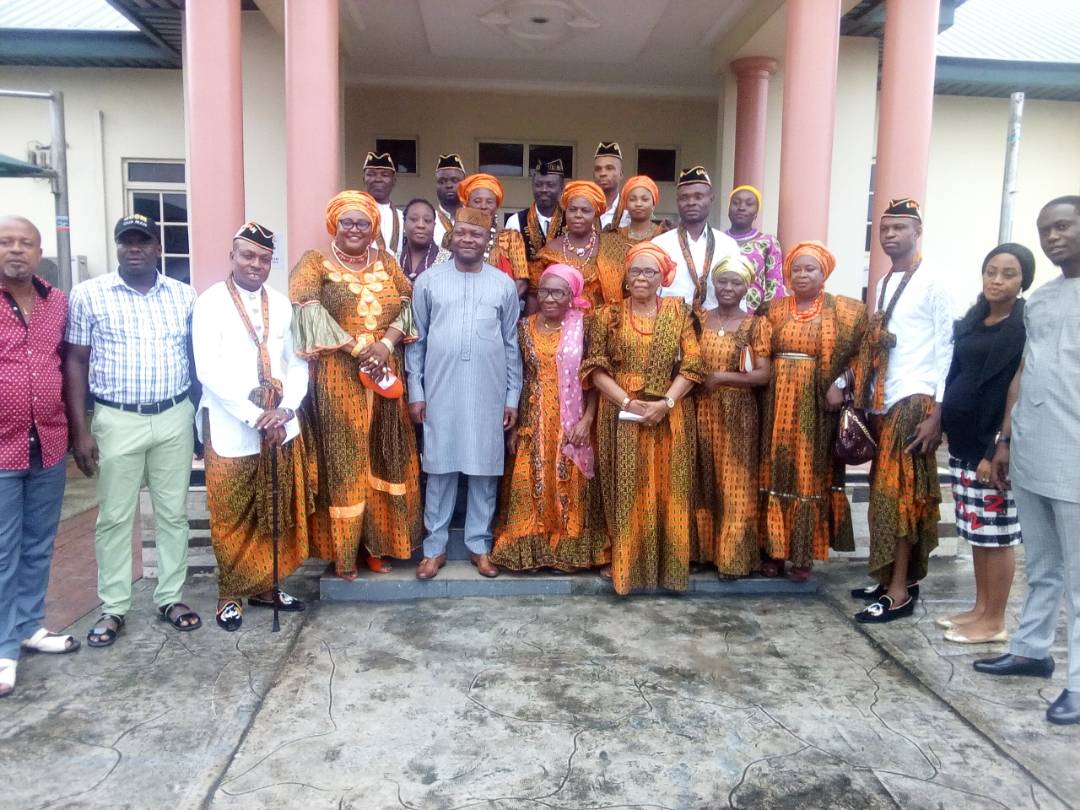 Speaking Earlier, the president of the group, Mrs. Esther Esin, appreciated Elder Okon for granting their call and pledged their resolve to partner the council economically, socially and politically for the realization of its goals. She ceased the opportunity to thank God for sparing his life during a motor accident; noting that Uyo needs him to finish the good work he has started in the Council.
In attendance at the call was the Council Secretary Lady Barr. Stella Udoh, Surpervisior for works, Hon Linus Effiong, Special Adviser on Information, Hon. Mfon Asuquo among others.