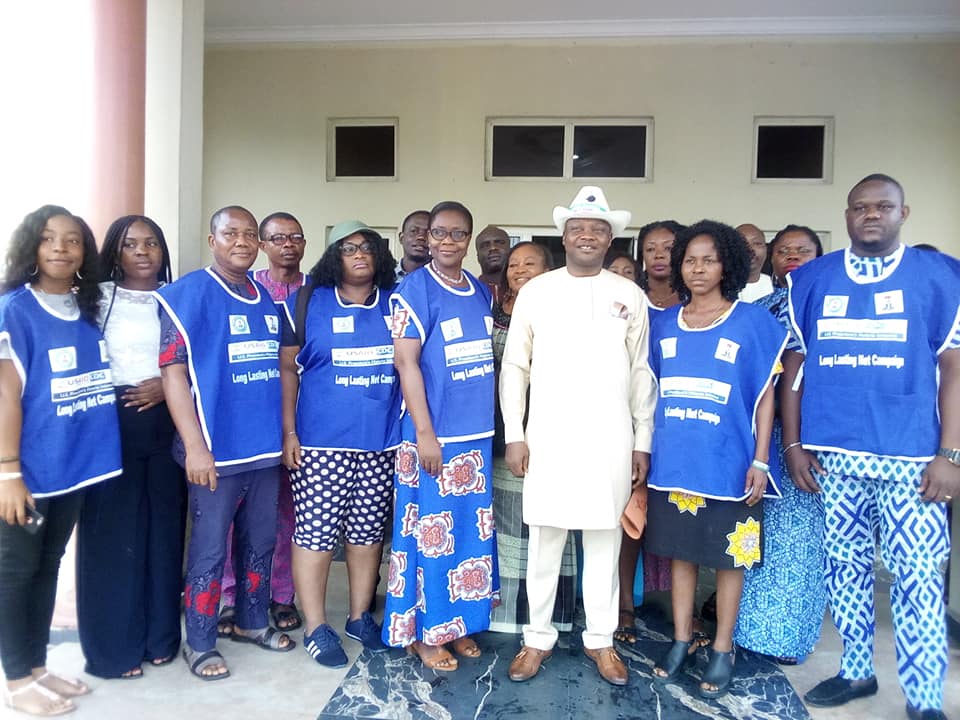 … Assures of Government's partnership and support
In a bid to prevent malaria in the society, the Long Lasting Insecticidal Net Group in conjunction with the Primary Health Care Department has taken their campaign to Uyo Local Government Council in an advocacy visit to the council chairman Elder (Hon) Imoh Okon today at the council conference room.
The Uyo helmsman, who was pleased to meet the group assured them of Government's readiness to support the campaign, emphasizing that the essence of Government is to take care of the people especially on the provision of quality health care services.
Elder Okon who promised LLIN to partner them on the campaign, pledged to mobilized the traditional institutions, community leaders as well as political leaders across party lines to help in the success of the distribution of the malaria treated net.
Speaking earlier, the leader of the team and director in the department of health in Uyo LGA, Mrs Grace Uyoe appreciated the chairman for the warm reception and solicited for financial assistance to aid in mobility and logistical issues during the distribution of the net.
Mrs Uyoe further revealed that the wife of the Uyo Council Boss Mrs Idaraesit Okon has been named NET AMBASSADOR