By Paulinus Nnah
The Uyo Local Government Council Chairman, Elder Imoh Okon, has Tuesday, December 17, 2019 flagged off the grading work on 35km Ikot Eboro-Ikot Mbon-Nnung Ukim road.
Addressing a crowd of Ikot Eboro community members at the occasion, the Uyo council helmsman stressed that the gesture was the fulfillment of his campaign promise he had made to the people of the area regarding the road grading project.
Remember that when I came to this community for chairmanship campaigns, I promised the grading of this road, and that is what I have come to do today.
Your children that are in Northern Ikono, I have also given them school uniforms each. For me, I am seeing this as public service which I must carry out for the ultimate benefit of our people, he said.
He, therefore, appealed for total cooperation of the youths of the affected communities with the resource persons to handle the project effectively, while enlightening the people on good and proper conduct that would aid in encouraging unhindered quality grading job execution instead of discouraging same.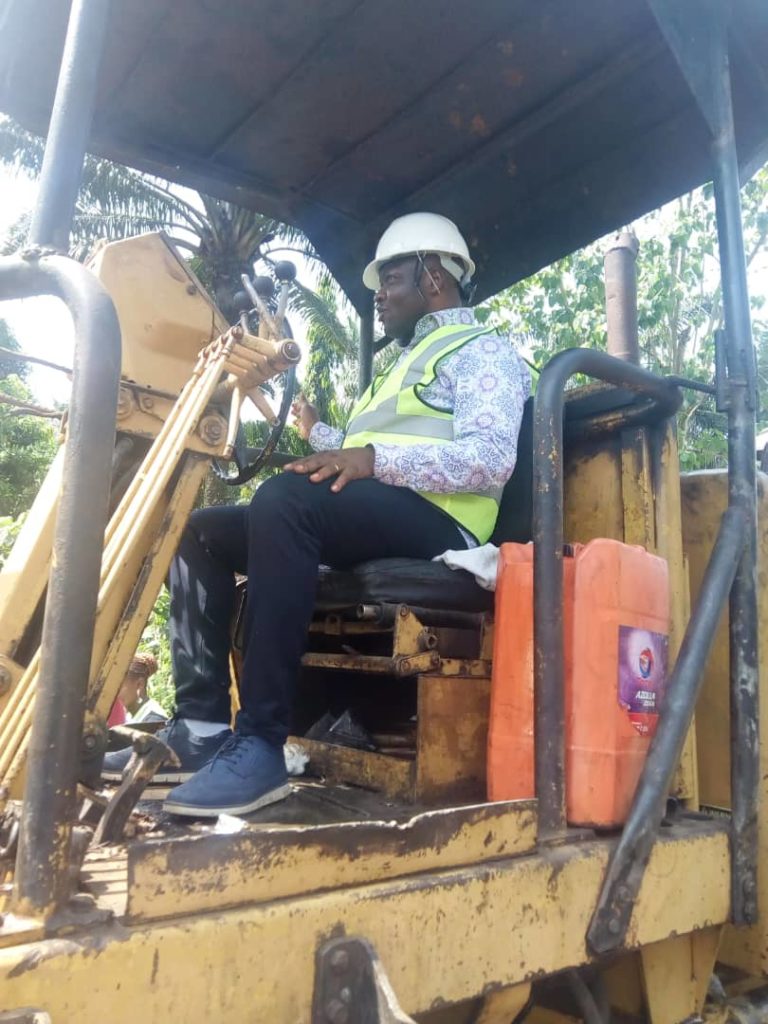 In response to the chairman's opening speech, the village head of the community, Eteidung (Pst.) Ubong John expressed profound appreciation over the chairman's gesture in redeeming his promise to the people of the affected communities in the road grading work.
Eteidung John, while disclosing that the plight of the local community people lies in poverty, explained that the area lacked basic amenities such as electricity supply due to lack of high tension wire to link the community.
He then thanked Elder Imoh Okon for various assistance extended to the indigenes of the area, citing one Edu whom he said the LG chairman has empowered and changed his social standing for the better.
He therefore prayed God to cause Imoh Okons political career to be on the rise and soar continually.
The high point of the event was the official flag-off of the road grading project by the chairman, Elder Imoh Okon, who was accompanied by his wife, Mrs. Idaresit Imoh Okon, and a host of Uyo LGC officials that witnessed the occasion.