Industrial Parks contribute to the development of infrastructure, promote modernization, increase competitiveness of the industrial plant, create jobs and above all, favor industrial decentralization.
In the United Kingdom, the Beckton, Canterbury and Garratt Parks are great catalysts development.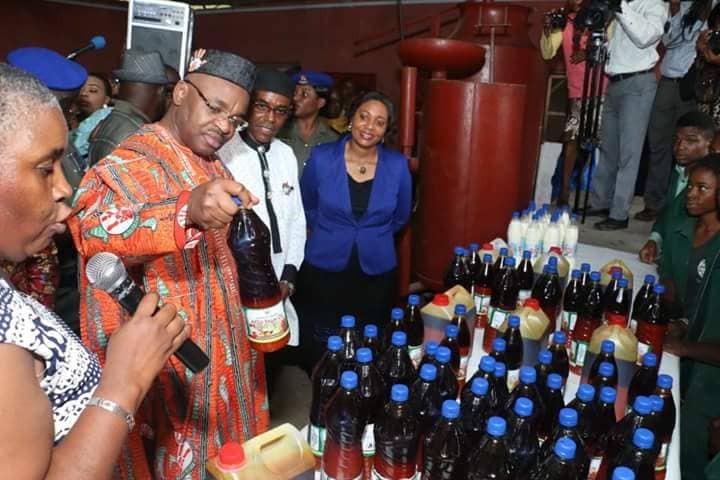 Governor Udom Emmanuel is poised to replicating this great source of wealth and development in Akwa Ibom State, in consonance with his administration's policy on jobs and wealth creation and Infrastructure Expansion & Consolidation.
On Thursday 27th September, 2018, Governor Udom Emmanuel inaugurated AKEES Industrial Park in Itam, Itu Local Govt. Area. This unique park accommodates a Pencil Factory, a modern and fully automated Plastic Factory, a Toothpick Factory, a Bamboo Pulp, an Hydro Form Blocks Moulding Factory, a Composite Factory, a World Class Standard Show Room and an artisan centre.
Governor Udom Emmanuel has integrity and character as intrinsic qualities. This is a departure from the past when leaders surreptitiously promised to build 31 industries in the state, just to win votes and get reelected.
Job and wealth creation through industrialization is the way to go. We gladly envisage the good old days of Pamil, NNMC, Quality Ceramics, etc.
We aren't there yet, but we are on track and near the dreams of our forbears!
I'm Uwemedimoh Umanah in Abak
#UdomTill2023
#DivineMandate