…Applauds the pace of Renovation at the Assembly Complex
The Speaker of Akwa Ibom State House of Assembly, Rt. Hon. Aniekan Bassey, has promised his colleagues and staff of the 7th Assembly a conducive work environment to enable them to carry out their tasks effectively.
The Speaker who was conducted round the Assembly Complex on Wednesday by the Head of Works, Mr Imo Isaiah and the Office Manager, Mr Ifiok Udoudo, said he was impressed at the progress of work at the complex and urged the contractors to deliver within the stipulated time frame.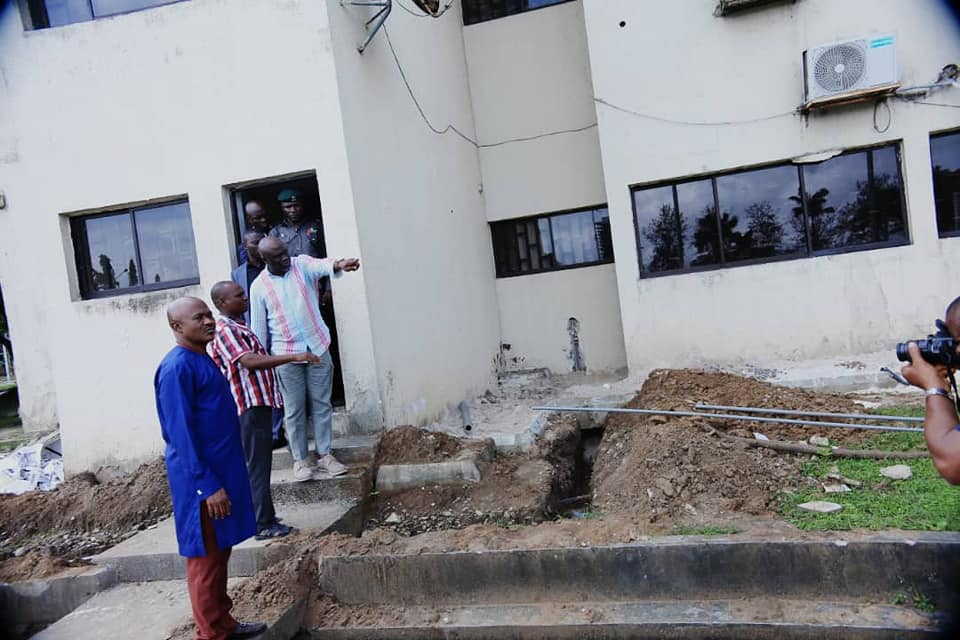 He pointed out that the renovation works will provide Members and Staff of the Assembly with a conducive environment, for more productivity and delivery on the set mandate of making Akwa Ibom State better.
At the Assembly Clinic, the Speaker directed an immediate rehabilitation of the facility, to cater for emergency health needs of the Assembly staff.
The Speaker who also visited the office of the Clerk, Directorates of Administration, Planning Research and Statics and Accounts, to ascertain the level of work done,
charged the staff to remain dedicated to their duties, to enable the 7th Assembly achieve its core mandate.
Present during the inspection tour were, the Member representing Oron/Udung Uko State Constituency and Chairman, House Services Committee, Rt. Hon. Effiong Bassey, Member representing Etinan State Constituency, Rt. Hon. Aniefiok Denis, his Eket State Constituency counterpart, Rt. Hon. David Lawrence and that of Ibiono Ibom State Constituency, Hon. Godwin Ekpo.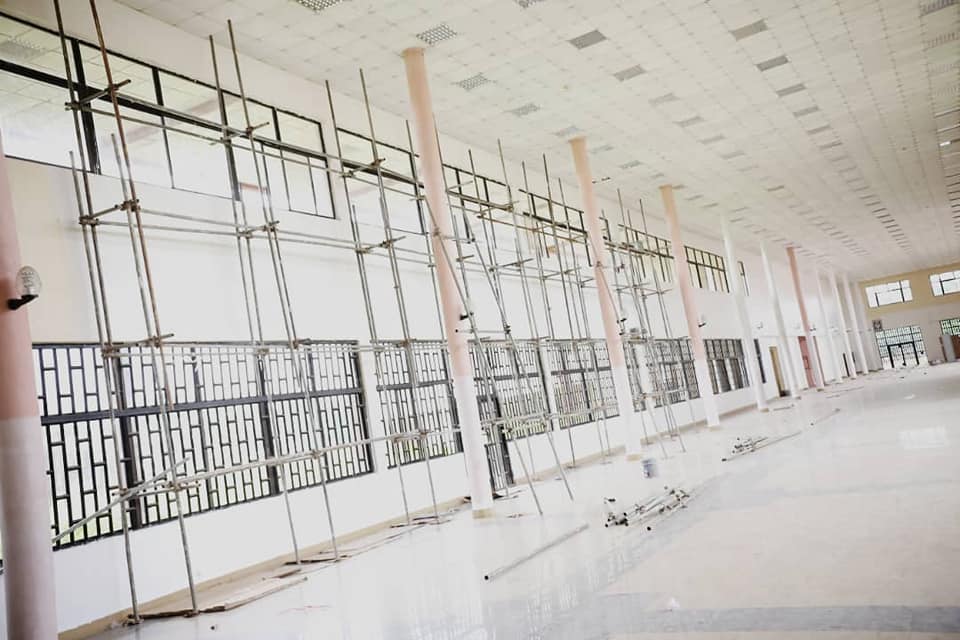 Others were the Clerk of the House, Mrs Mandu Umoren, Director of Accounts, Mr Jeremiah Efe and Head, Legal Services Department, Barr. Bassey Umoren.
Press Unit,
Office of the Speaker,
Akwa Ibom State House of Assembly.
August 14, 2019.