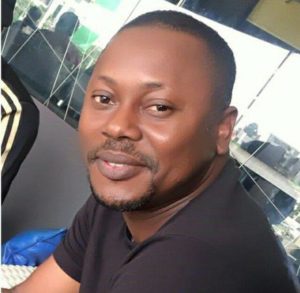 They say change is constant. And so, like with every entity in life, Akwa Ibom has evidently changed since its creation in 1987. But while "change" may not always be positive, that in Akwa Ibom has been predominantly and significantly progressive all round. What was widely considered to be the boondocks despite countless geo-physical and a socio-cultural endowment has today metamorphosed from a pedestrian status into a destination. It is widely said and sung, "Akwa Ibom Ayaya;" so it explicitly is.
Akwa Ibom, Nigeria's 21st state is located in the southern extremity of the country's geographical layout. Akwa Ibom is home to over 6 million people, reputed for exceptional hospitality. This virtue, inherent from time immemorial, resulted in Akwa Ibom's acknowledgement on a foreign currency – the Scottish 10 Pound Note – as 'home' to renowned Scottish Missionary, Mary Slessor. English is the official language while other languages widely spoken are the indigenous Ibibio, Annang, Ekid, Oro as well as the unofficial but nationally-accepted 'Pidgin' English.
Akwa Ibom State is on record as "the most peaceful State in the Niger-Delta", and deservedly so; people go about their daily businesses in peace and tranquility state-wide as the Security Agencies and other Special Security Units are largely alert to their responsibilities. Despite the ever-escalating rural-urban drift, accommodation in Akwa Ibom State poses little or no problem to residents and guests alike. Residential facilities are readily available for tenancy while hotels are on hand to provide comfortable abode for all categories of guests to the state, just as an impressive network of intra, and inter-city roads makes commuting easy within the State.
There is widespread access to, and application of, technology across economic, social, educational, media and communication sectors of corporate, commercial and private life. An already remarkable supply of electricity power is steadily being improved while GSM coverage is widely available throughout the state, being one of the first few states in the country to embrace this technology. Consequently, the state's economic landscape is consistently expanding with all the pecuniary institutions in the country and several multinationals registering their presence, as she transits from a predominantly civil service-based to that of an entrepreneurial genre.
Akwa Ibom boasts of possibly the widest cuisine in Africa. She is famed for a wide variety of mouth-watering and nourishing delicacies, and notably for the widest array of soups which include the 'legendary' Edikangikong, Afang, Abak, Etighke (Okro), Etidot (bitterleaf), Afiaefere (white soup), Editan, mkpafere and Atama soups – taken with garri, fufu, usung udia (pounded yam) or anyan-ekpang. Other native meals like Ekpang Nkukwo (Cocoyam Porridge), Asa-Abakpa (Corn meal), Ubobok Ukom (Plantain porridge), well-spiced and served with some or all of beef, chicken, fish, oysters, snails and periwinkle are widely available. (Are you salivating to mere words?)
Named "Akwa Abasi Ibom" after God himself, the state hosts the Akwa Ibom Christmas Carols Festival (where international gospel music greats like Shirley Caesar, Don Moen, Donnie McClurkin, Ron Kenoly are joined by hundreds of thousands from across the world) to praise God every Christmas in Uyo for his magnanimity. The state is consequently listed in the 'Guinness Book of World Records' – the only state in Nigeria to be so listed – for having the "Largest Group of Carol Singers".
This divine magnanimity has always been evident in a very moderate tropical climate, rich vegetation, and an abundance of exotic sights and sounds which promotes eco-tourism. So, whatever your idea of fun and leisure – long walks on sandy beaches, seeing nature first-hand, re-living the past, or an obsession with arts and crafts – Akwa Ibom welcomes all and sundry.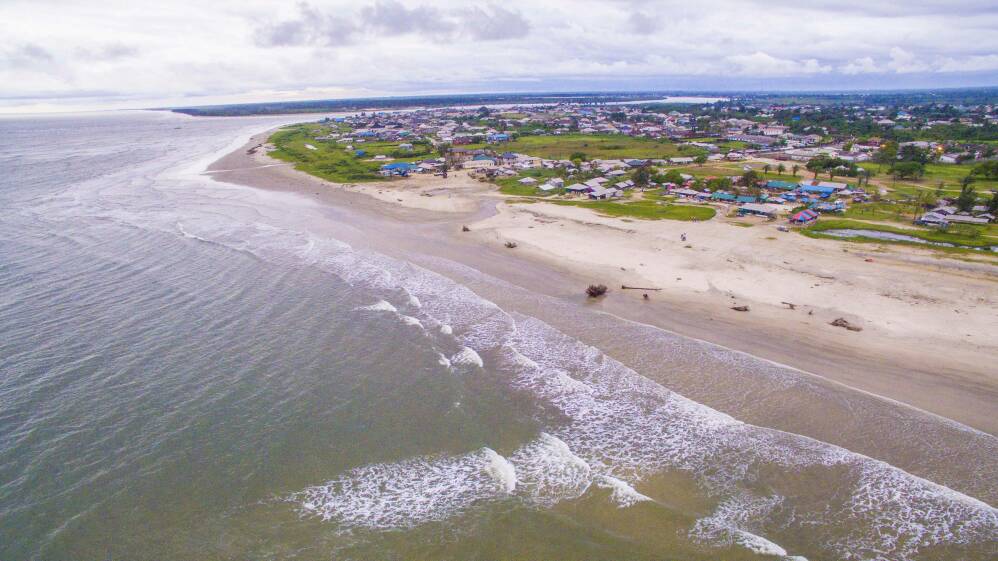 Take a trip down memory lane in Akwa Ibom where history is loyally preserved through numerous features like the first Qua Iboe Church in Nigeria built by Rev. Samuel Bill at Ibeno and the Mary Slessor Memorial Cairn (where famous Scottish Mary Slessor died and was buried) in Ibiono Ibom. Others are the Bridge-of-no-return (where slaves were taken aboard ships via the Itu River) and the Slave Masters' Lodge (residence of the slave merchants, where slaves were kept awaiting shipment) and the Royal Niger Boat Yard (where merchant ships were built and repaired).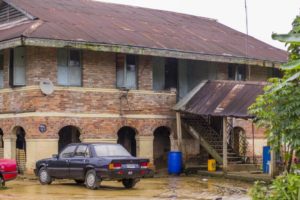 The Amalgamation House (where Lord Frederick Lugard, then colonial governor, amalgamated the Northern and Southern Protectorates in 1914 into one geographical entity – Nigeria) and Lord Lugard's House (a one-storey cottage where he lived) as well as the 1929 Women's Riot Memorial Statue (erected to commemorate the heroic sacrifice of women killed during the famous women's riot against the imposition of tax on women by the colonial government in 1929) at Ikot Abasi, are other relics of historical significance as Akwa Ibom essentially links the country, and indeed the continent's past, with the future.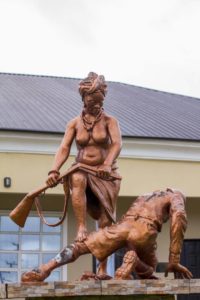 Satisfy your inner historian at the Ibibio Museum at the Unity Park in Uyo and the Oron Museum in Oron (the first national museum, in the east of Nigeria) which houses valuable cultural antiquities including some of the finest carvings, artefacts, masquerade costumes, old traditional instruments and pottery. Akwa Ibom is the world's largest vendor of raffia crafts, so feed your art and craft obsession at the Raffia Crafts market in Ikot Ekpene, aptly christened the "Raffia City."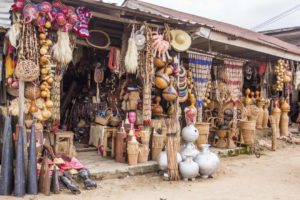 Being a coastal state, Ibeno Beach (the longest sand beach in West Africa), Oron beach are open all year round for that refreshing waterside experience and opportunities for water sports. There are other beaches at Ikot Abasi, Adadia, Nwaniba and Uta Ewa. Experience the wild at Usaka Forest in Obot Akara (where the 10th edition of the Gulder Ultimate Search Reality TV Show was shot) and be sure to visit the mysterious Blue and White River in Ukanafun (whose blue and white parts do not mix) as well as the captivating hilly scenery – the Rolling hills – at Itu (on both sides of the Calabar-Itu highway).
Like the country's men senior national football team (the Super Eagles) whose 'home' games are played in the state, sports lovers will find a home in Akwa Ibom. She is home to Africa's largest golf Course at Nwaniba, while cyclers and power-bikers from around the country will testify to her appositeness for these extreme sports. The Plazas in the heart of Uyo and Ikot Ekpene towns provide an ambience for outdoor relaxation for families and friends, as does the Ibom Tropicana and Entertainment Centre.
These naturally-occurring as well as man-made recreational outlets for all-inclusive pastimes and tourism accede to the fact that, indeed, Akwa Ibom Ayaya (Akwa Ibom is beautiful)!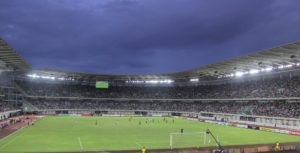 So whether you desire to get energized or to unwind, the "Land of Promise" promises a perfect destination for an intriguing holiday getaway all year round – with or without an itinerary. Her strategic location makes her one of very few states accessible by air, land and water, given the availability of an airport, several entry roads and surrounding water ways. Whichever works for you, come and experience it.