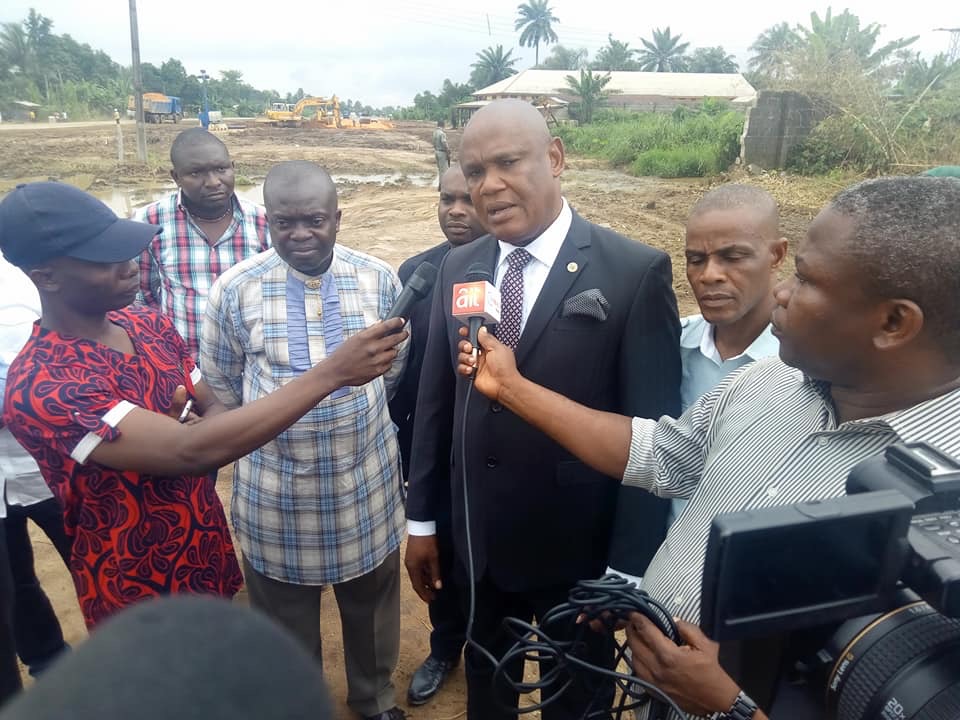 By Ubong Ntekim
Governor Udom Emmanuel of Akwa Ibom has said his State now has the best network of roads in Nigeria comprising urban and rural roads hitherto in darkness.
Speaking on behalf of the governor, the State Commissioner for Works, Mr Ephraim Inyang-Eyen who addressed newsmen after inspecting the level of work done on various road projects across the State on Thursday, said, the feat was achieved through the current administration's completion of several roads. He disclosed that more roads were still under construction.
The projects inspection however, took the team from Uyo to Abak Local Government Area, Ikot Ekaide, Ikot Okoro, Ikot Ibritam, Ibesit Okpokoro all in Oruk Anam LGA and Eket remodeling as well as the ongoing Uyo – Etinan Road and Uyo – Ikot Ekpene Highway.
Answering a reporter's question, the Works boss debunked insinuations in some quarters that the State government has awarded more road projects than it can deliver.
According to him, "one of the cardinal objectives of Governor Emmanuel administration, as encapsulated in the Five-Point agenda is infrastructural consolidation and expansion to further transform the state into an industrialized entity, stressing that, "the governor is anxious to put the necessary infrastructure on ground so that this industrialization drive can be a success".
Mr InyangEyen hinted that, by the time all the ongoing road projects are completed and handed over for use, investors would not need to be persuaded, they would voluntarily come into the State.
The Works Commissioner however assured that Governor Udom Emmanuel would drive all the projects he instituted to its logical conclusion, stressing that the people of Akwa Ibom, irrespective of tribe and party affiliation deserve the best for the contribution they have made to the State.
He urged the people of Akwa Ibom to continue to support the administration of Governor Emmanuel in other to sustain more superior performance across the local government areas of the State.