0
0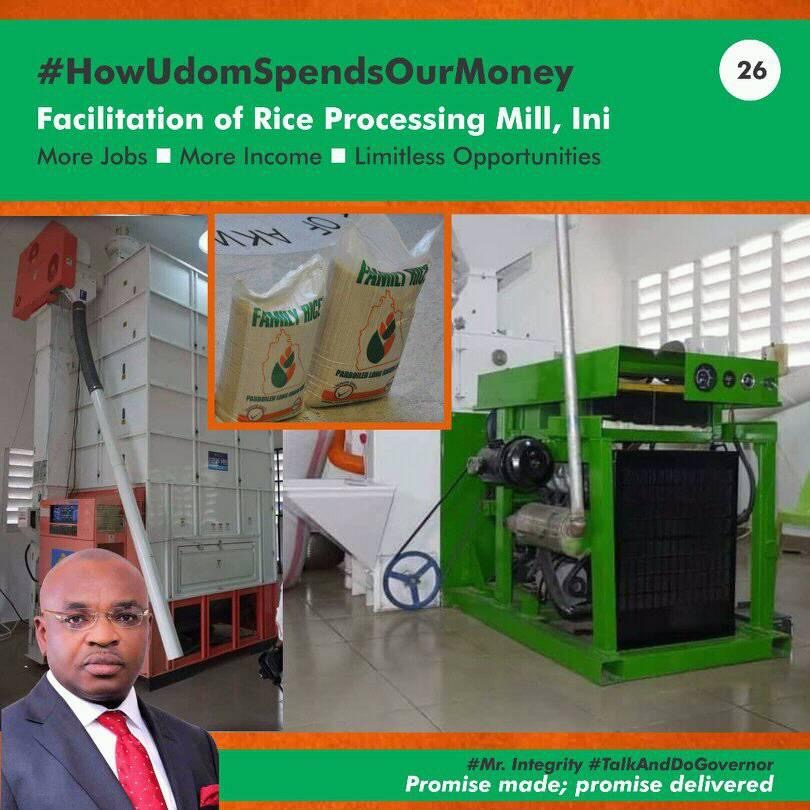 NOW ON GRICULTURE & FOOD SUFFICIENCY.
Do you know the "Family Rice"? It is the long grain rice produced in Akwa Ibom State.
Recently, Akwa Ibom joined the league of Rice producing states with the production of the long grain rice which is grown, processed and bagged by Ibom Agricon Rice Processing Company located here in Ini LGA.
The Family Rice with the made in Akwa Ibom trademark is another giant stride of the Gov Udom Emmanuel-led administration.
In addition to boosting the food sufficiency-drive of government, the Rice factory which is operating through PPP arrangement opens up avenues for job creation, wealth creation and other value chain opportunities for the teeming people of Akwa Ibom State….
That's how Udom Spends Our Money….
More to come….
#HowUdomSpendsOurMoney!!!
#PromisemadePromisedelivered!!!
#TalkandDoGovernor!!!
#aksmoist!!!