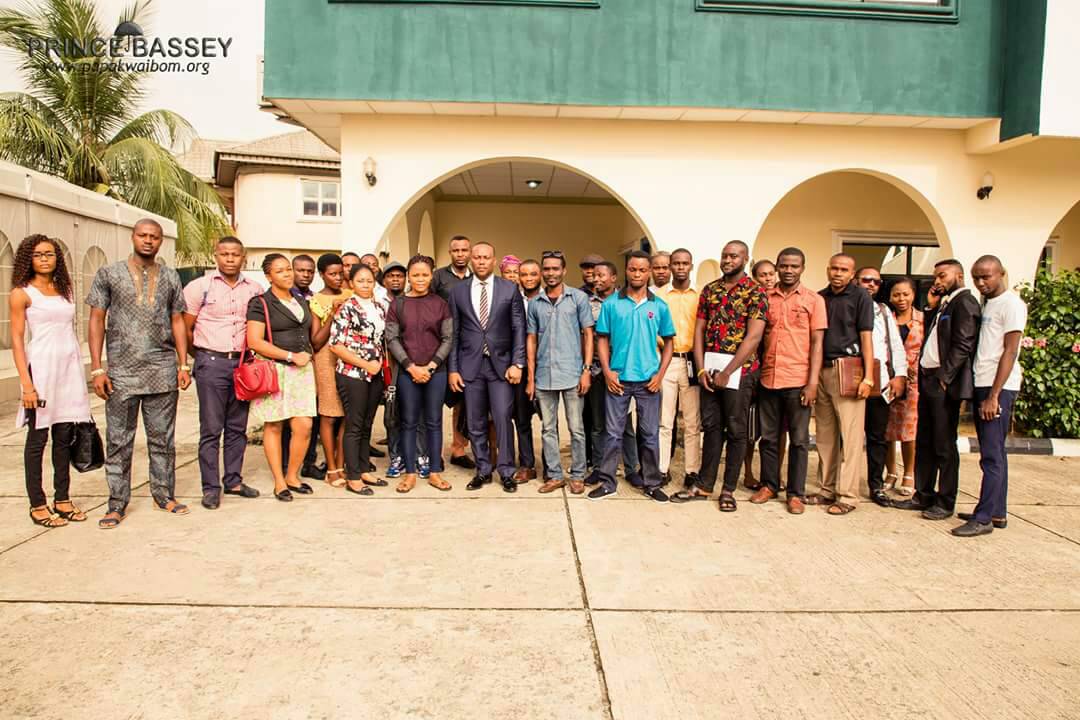 9 PARTICIPANTS, today, emerged in the first process of selecting beneficiaries for the first edition of the Umbrella Quest, a 90-minute live radio programme that rewards outstanding business ideas with capital for startup.
The participants who reeled out their business ideas to a 6-member panel made up of seasoned professionals and business experts at the State PDP Secretariat, Uyo, were among the over 100 people who had indicated interest to participate in the first edition of the programme.
The 9 successful participants will now feature on the live selection process on radio, where they will present their ideas to listeners and another panel over a 3-week period, each week featuring 3 participants.
3 Winners who will emerge in the final stage will receive funds to start or support their existing businesses. They will also be offered business advisory, monitoring and coaching to ensure that the businesses take off and remain afloat.
Host of the programme and Publicity Secretary of the Peoples Democratic Party, PDP, Akwa Ibom State, Comr Ini Ememobong, restated that participation is open to all irrespective of political affiliation but, insisted that participants MUST have a Permanent Voter's Card (PVC).
He revealed that those who could not make it to the first selection process can apply again in the next batch that will be announced on a later date. He urged them to use their experience in the first selection process to prepare themselves for the next phase of the programmed.
The Umbrella Business Quest, a brainchild of the Peoples Democratic Party, PDP, Akwa Ibom State, debuts on Thursday, 5th of April by 9pm on Comfort 95.1FM.
✍: Prince Bassey