Trending Song: All for Me By Emmie O'Don… Download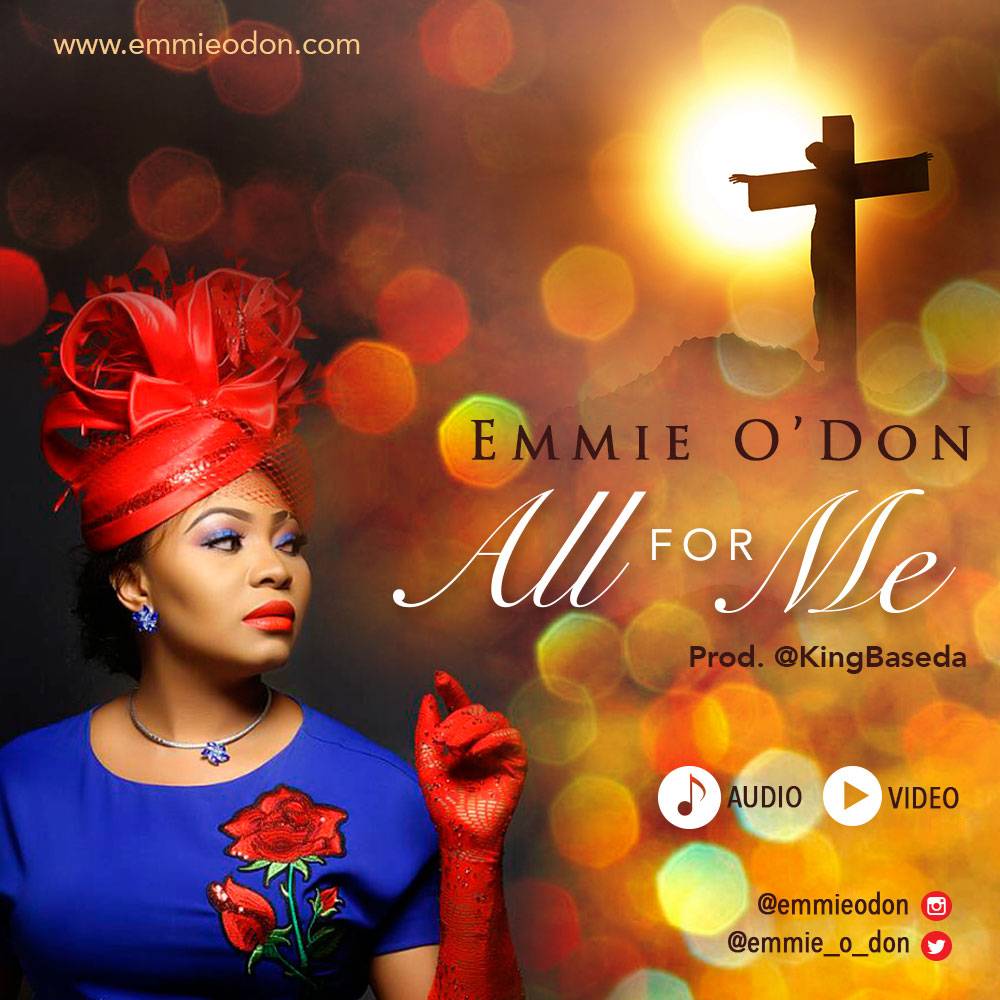 Ememotoabasi Asuquo aka Emmie O'Don is A Gospel Singer, Preacher, Teacher and Motivational Speaker Singer of the songs 'Uyai Abasi' and 'Life is Beautiful'.  She is A Nigerian, from the Southern Part, a Wife and a Mother of 4.
'ALL FOR ME' is a reflection on the agony, travails, trials and tribulations of Jesus Christ for the Salvation of Mankind.