…Former Governor's Brother Hospitalized with Machete Cuts
A senior special assistant to Governor Udom Emmanuel, Mr Amanam Nkanga, this evening escaped death by the whiskers when he was brutally assaulted and attacked with dangerous weapons by a caucus member of the APC, Hon Emah Bassey at his own hometown Ikot Nya in Nsit Ibom local government area.

Mr Nkanga younger brother of former Governor Idongesit Nkanga, according to eye witness accounts, had accompanied the divisional police officer, DPO of the area, Mr John Umoh, to an APC gathering which blocked the only express highway linking Ikot Nya with Etinan, that had prevented road users from movement out of the area.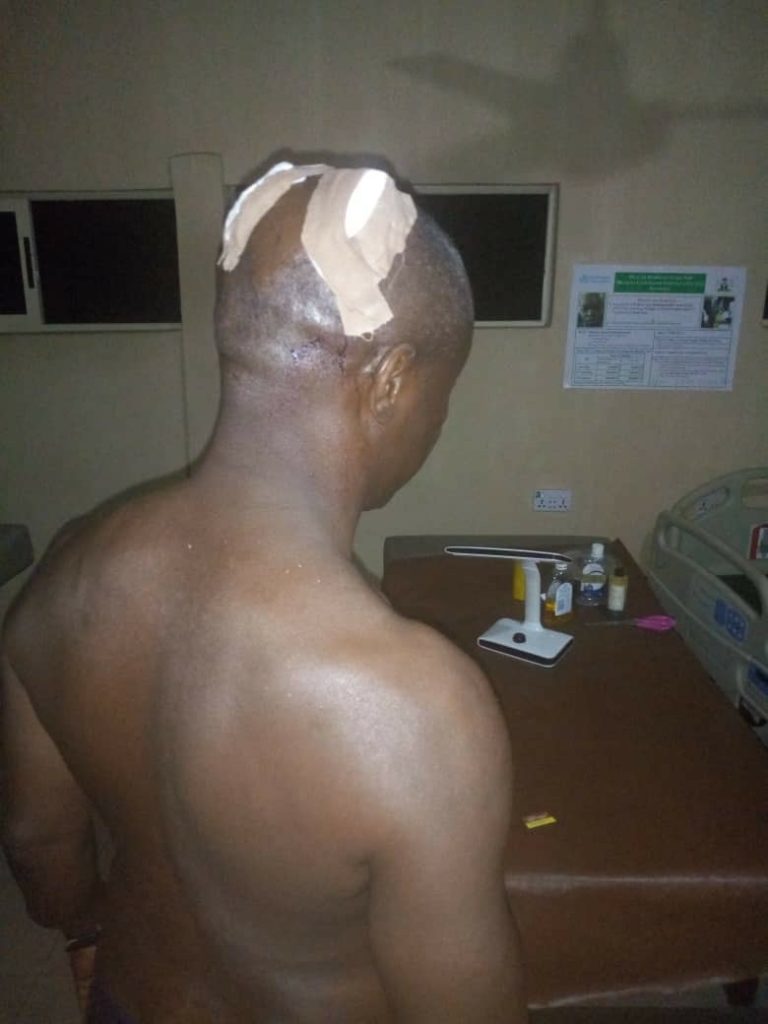 On their arrival, Emah Bassey, a former two term member of the House of Representatives who had stormed the venue with a truckload of supporters swooped on him and personally allegedly brought out his long knife to severe the head of the Governor's aide.
Mr. Nkanga was said to have experienced a horrific treatment as dozens of weapons were physically unleashed on him by the suspected thugs, getting him subsequently hospitalized.
When our reporters visited him at the hospital, Amanam who was weakened by apparent loss of huge blood, explained that the former lawmaker simply jumped at him asking him, "why are you here," before inflicting the blows on him, and knocking him out of consciousness.
Two other victims of the attack were seen at the hospital emergency surgical theatre, with deep cuts on their hands and faces.
One of the victims who gave his name as Edidiong, lost part of his teeth and had a gash on his jaw.
Some indigenes of the community rebuked Mr Emah Bassey whose village, Afaha Offiong is the headquarters of Nsit Ibom, for deliberately breeding trouble in the area.
They alleged that he deliberately brought his meeting to block the road in Ikot Nya, as a way of spiting his former political father, Otuekong Idongesit Nkanga, whose younger brother Amanam he almost succeeded in exterminating.
The violence earlier promised by the All Progressives Congress in Akwa Ibom state has further been reinforced with the open attack, they said, calling in the state police commissioner to bring the culprits to book.