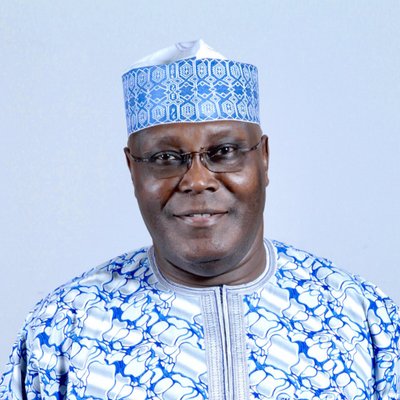 Ati
Henshaw Nyong, UYO.|#AtikuInUyo
Akwa Ibom State is agog and the people are waiting anxiously to receive former Vice President Atiku Abubakar who is billed to visit the 'Land of Promise' today.
Already, the proverbial red carpet has been rolled out by an excited citizenry to receive the 'Waziri of Adamawa' days before his expected day of arrival.
However, the Adamawa State born politician and philanthropist according to findings, is the largest employer of labour in the Country after the Federal Government.
Atiku Abubakar, who announced his intention to vie for the Presidency of Nigeria under the party he is one of the founding fathers; Peoples Democratic Party (PDP) sees himself as a candidate against President Muhammadu Buhari, who will seek a second term under the All Progressives Congress (APC).
Meanwhile, the Akwa Ibom State Coordinator of Atiku Abubakar 2019 Campaign Organization, Otuekong Emmanuel Ibiok, has described the visit of former Vice President Atiku Abubakar, as "home coming", saying it will be given the necessary pomp and celebration since Akwa Ibom remains a stronghold for PDP.
Otuekong Ibiok, who has been mobilizing youths, elders, and women for Governor Udom Emmanuel's reelection and Atiku Abubakar's Presidential ambition on the platform of PDP, said "since the advent of democracy in 1999, Akwa Ibom State has shown its unwavering support for the PDP. The visit by our Presidential aspirant on Wednesday will be yet a testament to that fact."
He implored the people of the state to continue in their total support for PDP and queue behind the Atiku Abubakar presidency and Governor Emmanuel's second term bid for the development and progress of Nigeria and Akwa Ibom state.
#AtikuInUyo.