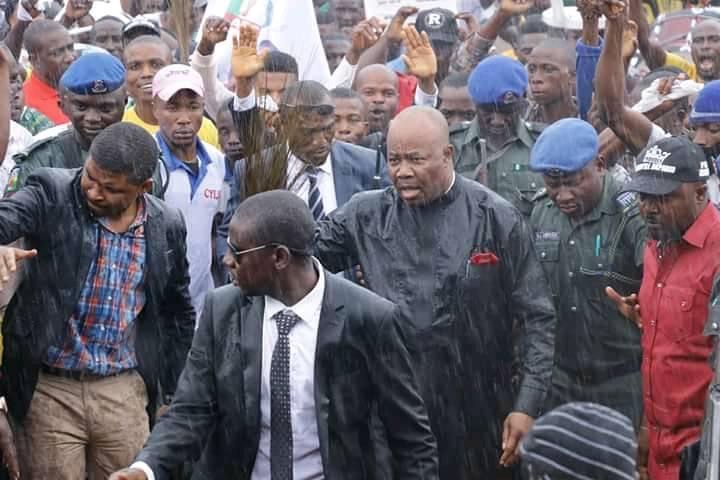 Some international artistes invited and promoted, on Saturday shunned a youths prayer endorsement rally in support of the governorship aspiration of Mr Nsima Ekere, and President Muhammadu Buhari in Uyo.
Popular comedians AY and Clint De Drunk, reportedly returned N10m participation fee, and returned to Lagos, after discovering that the event they were invited, was nothing short of a political rally to promote President Buhari's re-election and Mr Nsima Ekere's governorship aspiration.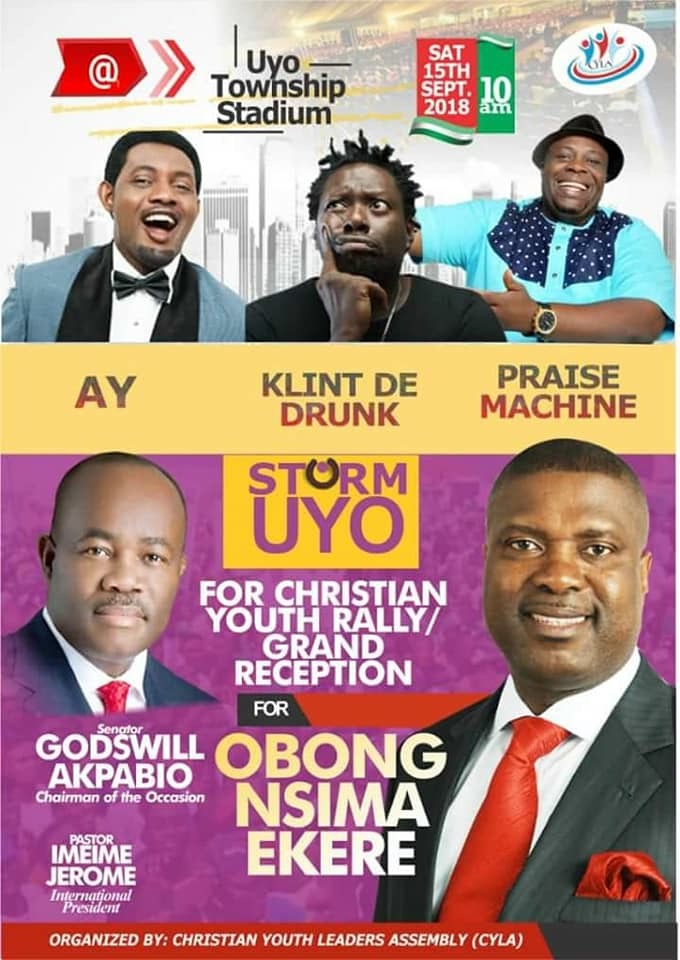 Despite the wide publicity and campaigns, the artistes turn down all known overtures and shunned the prayer rally.
With the action of promoted artistes, homeboys David Sunday and Solototo had a field day under the rains.
However, the few fans who went to stadium immediately left the venue once the heard that the international stars were no longer available.
This left the hired crowd numbering over 4,000 who were reportedly brought in from neighbouring states, with nothing exciting to watch under the torrential downpour.
Several pictures and media reports indicate that these imported crowd later laid siege on the house of the NDDC MD, Mr Nsima Ekere at Ewet Housing Estate, threatening to vandalise it, following the failure od the organisers to pay them their agreed allowances.