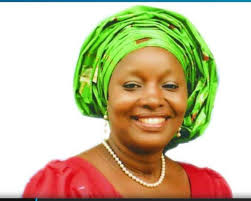 • Politics cannot change my morality – MP Ekpoattai
By Odot Ukana
Just as the jostling for tickets on different party platforms become very intense, the member representing Eket Federal Constituency, Hon. Mrs. Owoideghe Ekpottai, is allegedly set to commence the administration of secret oath (Mbiam) to delegates in other to secure her win for a return to the 9th Assembly.
According to the source who spoke to our correspondent on the condition of anonymity, MP Ekpottai, after the failed attempt to lobby the National Exco of the PDP to return all national assembly members for a second term, and also convince the Governor to openly endorse her for a second term has recruited her kindred, Mr. Kingsley Etop Mbre to oversee the administration of "Mbiam" to delegates for a N100, 000 naira fee in the federal constituency.
The delegate who happen to be the source of the story, said she was contacted by Mr. Kingsley Etop, a onetime Chairmanship/ State House of Assembly aspirant and CEO of so many defunct establishments, to a meeting with a proposition of 100, 000 Naira for her vote for MP Ekpottai in the forthcoming party primaries.
She also alledged that the Mr. Kingsley Etop, in his bid to convince her to support Ekpottai, told her that the Eket Federal lawmaker, who hails from Esit Urua village in Eket is the only assess to development since Governor Udom Emmanuel is crawling in the development of Eket region, that Ekpottai will make sure this time her representation dividend is spread to everyone who never benefited from her first term representation.
Still gasping why Ekpottai went forward to buy nomination form when she knows that she is the worst representative Eket Federal Constituency has ever produced since the advent of democracy, the delegate said she felt ashamed seeing the inferiority complex that grasp the legislator anytime there is deliberation in the green chamber, saying Eket Federal Constituency is lost in the general election if she emerges as the flag bearer of the party.
MP Ekpottai, who rode on the benevolence of Senator Godswill Akpabio through Mrs. Unoma (Akpabio's wife) gesture to the seventh national assembly, and has ineffectively, rendered her constitutional duties to the non-benefit of her constituents is also said to be surreptitiously meeting with Senator Akpabio, begging him to call his loyalist in the party from Eket Federal Constituency to deliver her during the primaries.
Reacting to the allegation, MP Ekpottai has distanced herself from the purported story of administering Mbiam to delegates, saying she is a Deacon of the Qua Iboe Church and politics cannot change her morality.
Ekpottai said she has contested elections into several offices and have fought very violent elections and have not resorted to fetish or diabolic means of politicking except the blood of Jesus.
She reiterated her disappointment for someone to be secretly perpetuating the devilish act without her knowledge, warning that the person who is doing that should desist from it or will face the full wrath of the law.