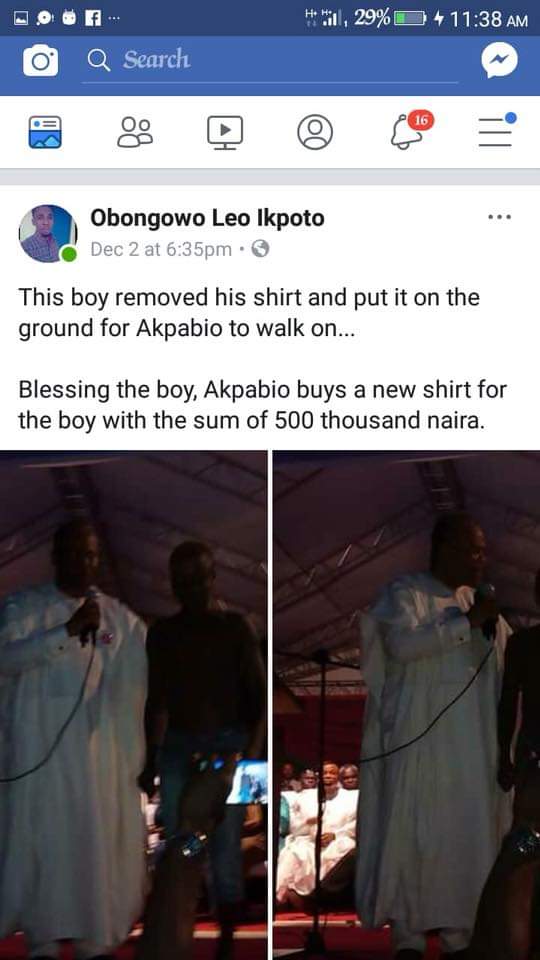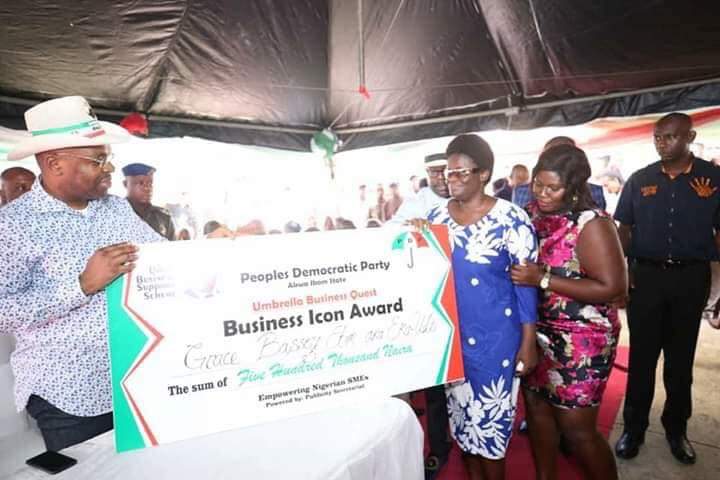 To different people, various denominations of money mean different things in terms of value. To the university student, N10 can be a huge luxury so much that the lack of it at a given time, can cause one an 'F' grade and subsequent extra year in school. Say, a lecturer comes to announce an impromptu test and you don't have a fulscap sheet, or N10 to buy a pair of it for the test. Your story can only be told by you. Equally, let a spoilt child handle as much as N100 and watch how the money is spent on candies and not so important ventures.
Reality is, the value of money is not in its amount, but the function it is being put to perform. In this light, we quickly consider the function of five hundred thousand naira in two hands. Remember, what we spend money on, is a direct reflection of our minds.
A trending post on social media, says that a boy was being rewarded with a whopping N500,000 for pulling off his shirt and laying for Distinguished Senator Godswill Akpabio, to walk by in a triumphant entry style. Beautiful. Lucky him. Perhaps I should pull both my shirt and pants for my senator to spit on, for a million naira.
Enter Gov Udom Emmanuel – what value does the same N500,000 carry to His Excellency? In Udom's hand, N500,000 is enough to give owners of long standing SMEs for business upgrade, through the Umbrella Business Icon Award. In Udom's hand, N500,000 is fair enough to give three young Akwa Ibom youth in business, every month, through the Umbrella Business Quest, of the PDP in Akwa Ibom State.
As I've noted, our true persons reflect on how we spend money. It shows whether we're productive in reasoning, or not. It unveils our level of financial intelligence. It makes bare our thoughts about others, whether a master-slave affair, or partners towards a common great future. I leave us to ponder on this and consider what we truly want as a state.
Meanwhile, wide is the path that leads to destruction.