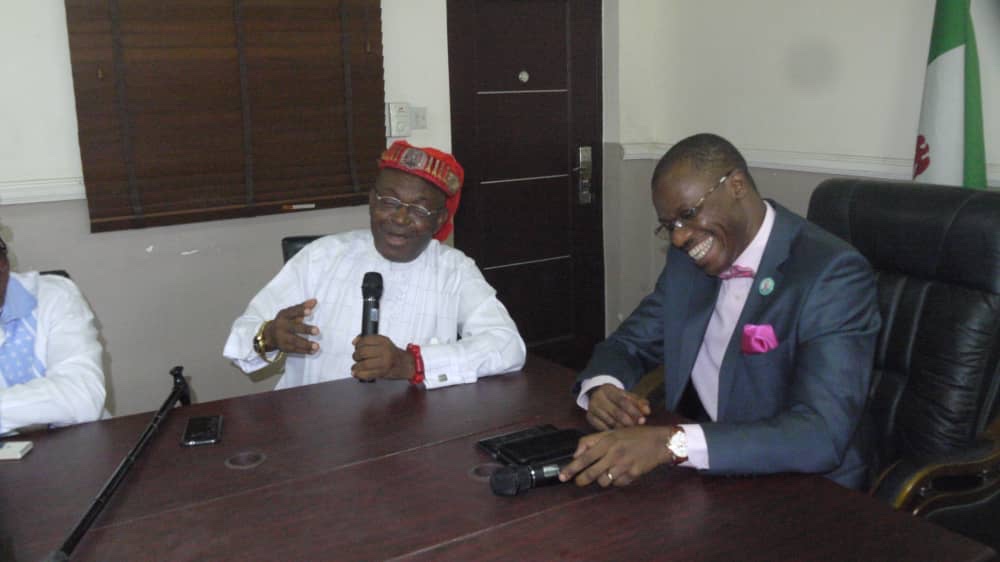 The people of Udung Uko in Akwa Ibom State have said that they are very much comfortable with the present administration under Governor Udom Emmanuel because he has redeemed all the failed promises made by the previous administration.
Speaking through their Paramount Ruler, HRM Bassey Etim Edet, Eti Oyo Ekpo II, during a courtesy call on the Honourable Commissioner for Information and Strategy, Mr Charles Udoh in his office on Thursday, they said Governor Emmanuel has wiped tears from their eyes given them hope.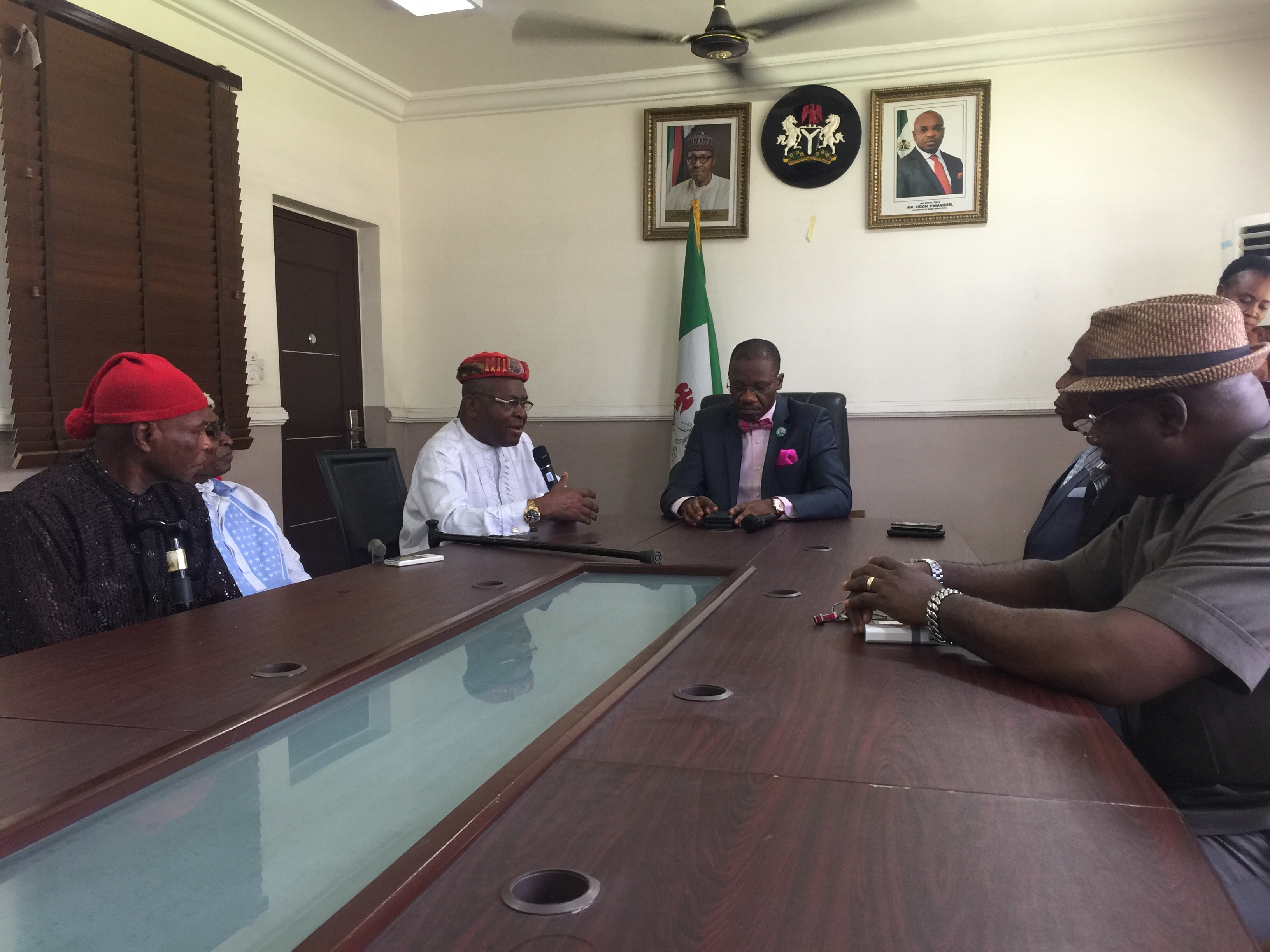 HRM Bassey Etim, who was accompanied by some Royal Fathers in the area including Chief Umokoyo and Chief Okon Edem, stated that from the inception of Udung Uko Local Government Area over 100 years ago, there has not been access road until Governor Emmanuel came on board and lifted their plight by awarding the 9.3km Secretariat – Ulliong Edikor – Udueto Road for construction.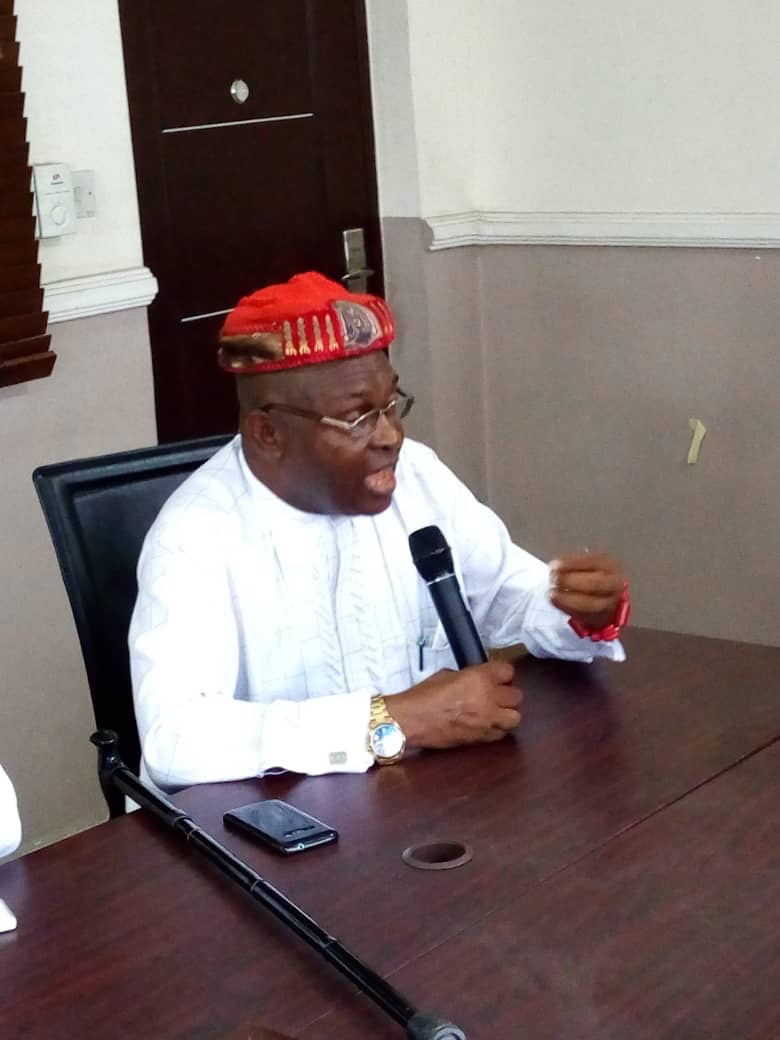 He said "We have never had it this good. The immediate past administration of former Governor Godswill Akpabio, during his campaign visit to Udung Uko, promised to tar the roads but failed throughout his 8-year tenure.
"Governor Emmanuel, within his first tenure, has given us a sigh of relief by fulfilling all the failed promised made by the previous administration, and Udung Uko people are very happy with this present administration."
The traditional ruler also commended Governor Emmanuel for his developmental strides across the state especially in the area of security, making the state safe for investors, and call on all Akwa Ibom sons and daughters to eschew violence and crime, and embrace the peaceful coexistence currently experienced in the state.
He warned that whoever wants violence should do so with his family rather than use other people's children to perpetrate evil in the state.
The Eti Oyo Ekpo II of Udung Uko particularly thanked the Governor for the new Toyota Land Cruiser Prado SUVs presented to him and other Royal Fathers in the state recently to ease their mobility.
Other Royal Fathers who benefited in the Governor's gesture include His Royal Majesties Owong (Hon) Edet Okon Isemin (Ahita Oro), Okuku (Prof.) Amanam Udo Udo, Chief Harry John Etetor, Okuku Udo Ukut, Edidem Sylvanus Effiong Okon JP, and Edidem Ita Edet Okokon (III) (Isonsi 1 of Okobo Land), Paramount Rulers of Mbo, Etim Ekpo, Eastern Obolo, Ikot Ekpene, Uyo and Okobo local government areas respectively.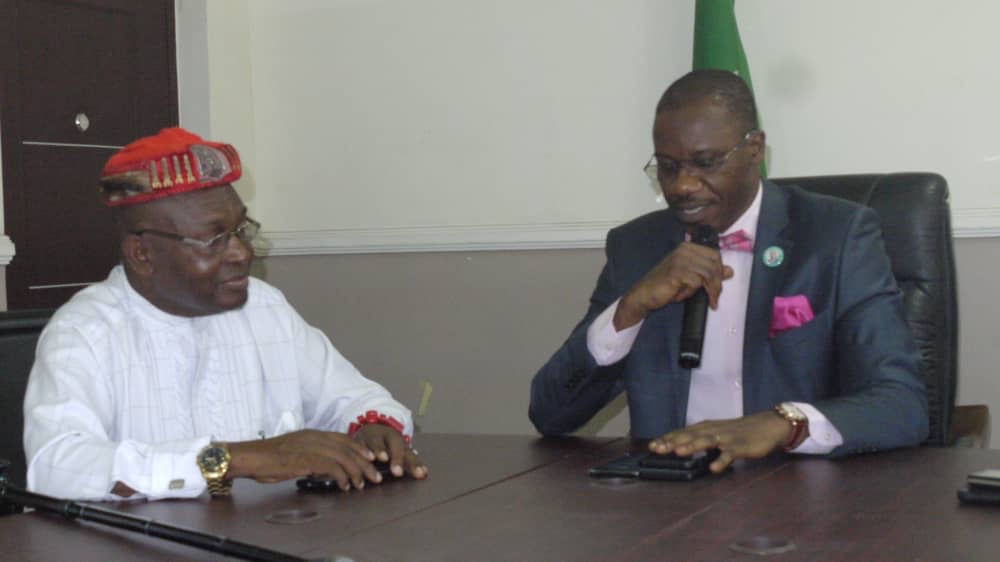 Responding, the Commissioner for Information and Strategy, Mr Charles Udoh, thanked the Royal Father for the visit to pass the message of gratitude from the good people of Udung Uko, adding that the current crop of traditional rulers are among the best in the history of the state in terms of the caliber of people in leadership.
He reeled out the various achievements of the Udom-led administration, saying that "This is one government that does not do anything because of the next election, but building a future for the state with a future in mind. That is why when government starts to build roads, it starts with drains so that the roads would last for longer years.
"We are blessed to have a man who is not here because of his personal gains, but he is here because he was ordained by God for this time, prepared because of this time and has given him the wisdom and understanding to guide at this time. That is why you could visibly see the dividends of democracy thriving.
"Today, our children no longer queue up in waiting for civil service jobs but have other employment opportunities in the springing industries and factories in the state as well as the entrepreneurial skills they were trained to embark on, and they have new vistas of opportunities to progress their lives. The youths are no longer in criminality. That accounts for the peace, safety and security enjoyed in the state in the last three years which we must not allow anyone to mortgage for selfish reasons."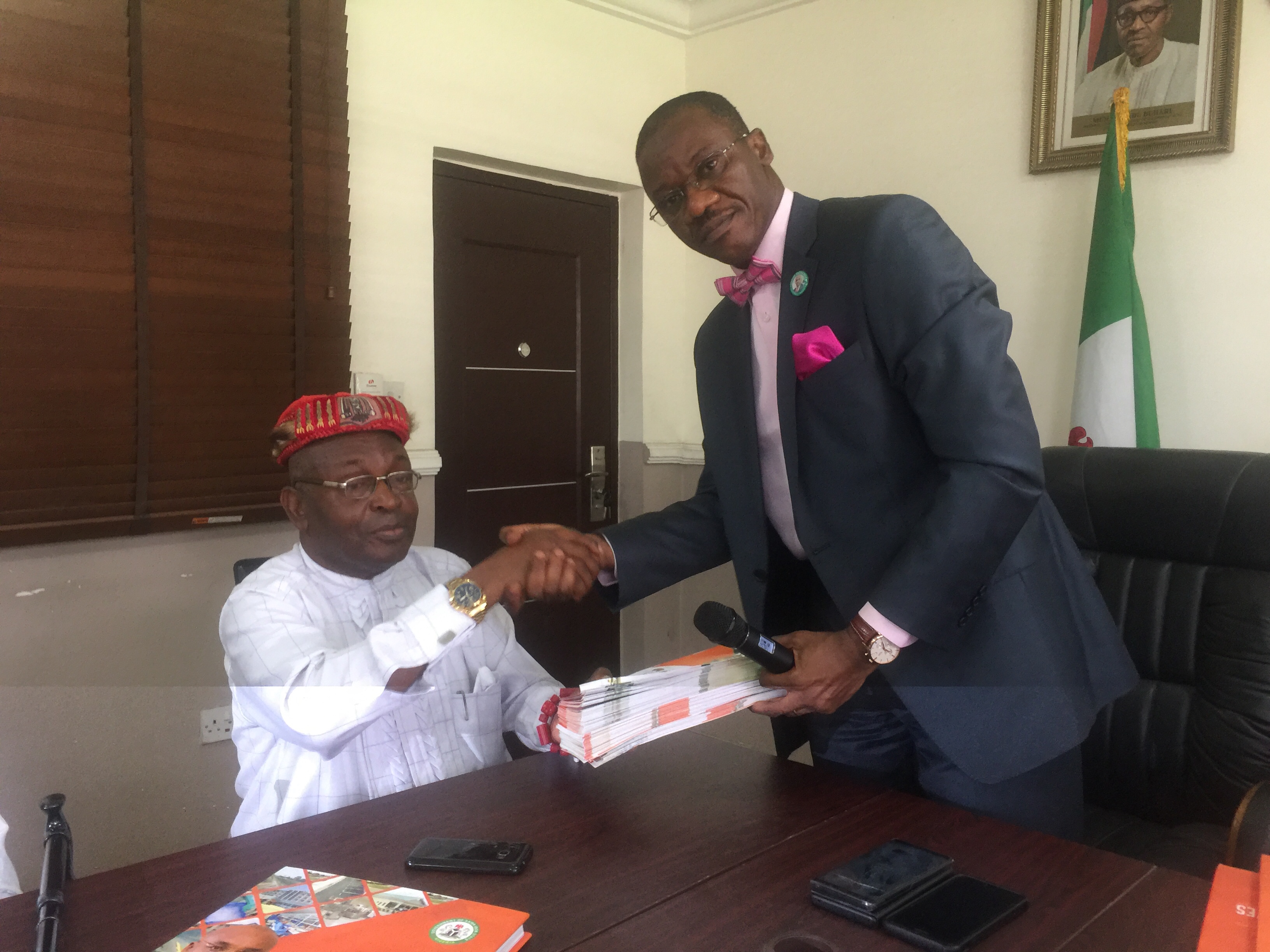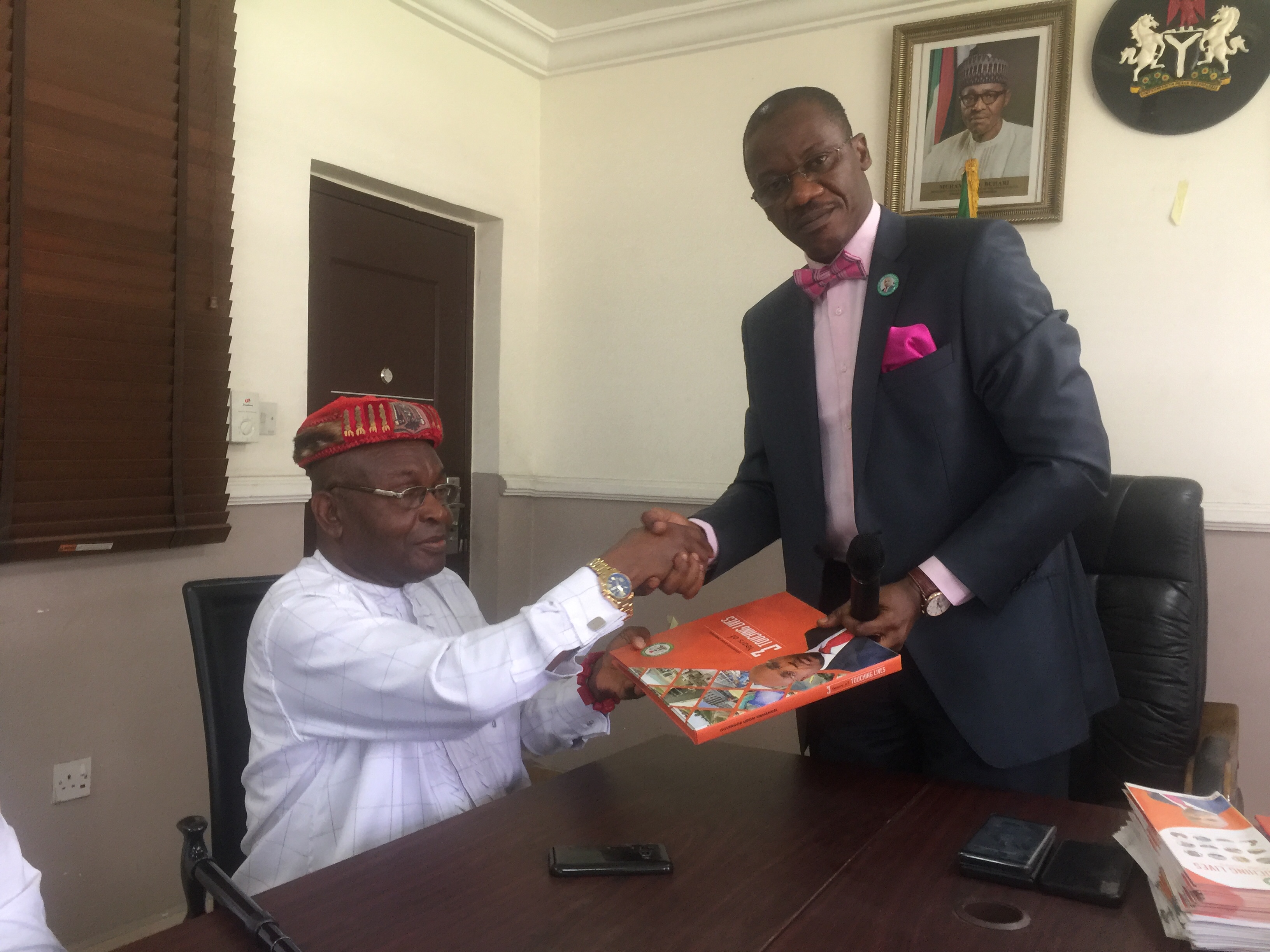 The Information Boss presented to the Royal Father a compendium of achievements by the present administration in the last three and a half years, and promised to retaliate the gesture by returning the visit, adding that it is rare to have royal fathers pay such a visit.
Senior staff of the Ministry of Information and Strategy including Acting Permanent Secretary, Mr Inyang Jameson; Director of Public Relations, Mr Sunday Antai; Head of Archive Unit, Elder Etim; and Mr Aniekan Ukpong were also present to receive the Udung Uko Royal Fathers.
By Umoh-Obong Kingsley