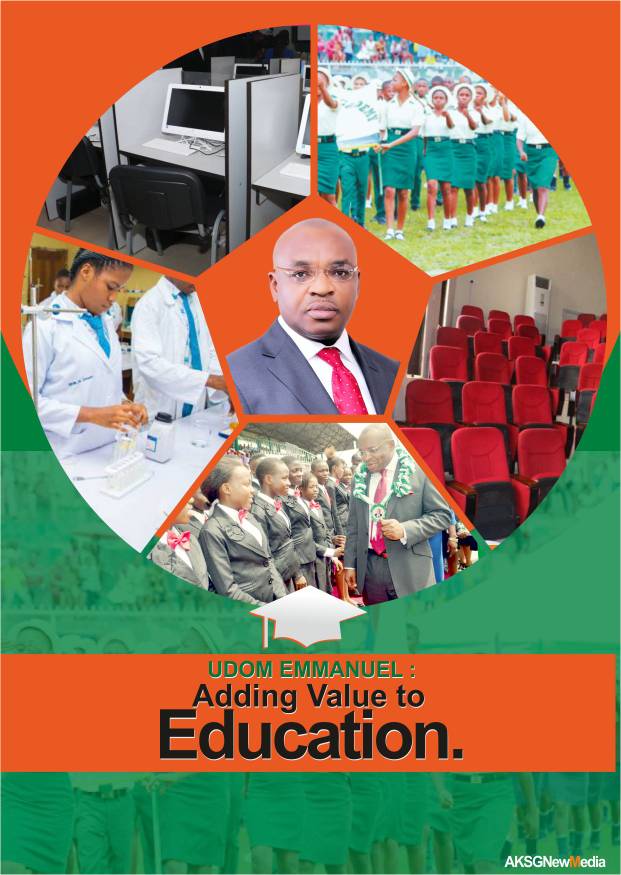 Education is power. The greatest legacy a parent, guardian, or in this case, a government can bequeath to her people.
Akwa Ibom State governor, His Excellency, Mr Udom Emmanuel in recognition of this fact, recently approved the take over of ten Community Schools by the State Government.
That means, access to the free and compulsory education for students of those schools, infrastructure expansion, deployment of more staffers and allied benefits.
Governor Emmanuel has continued to give premium coverage for Education, even in the face of the harsh economy?
He facilitated the advent of three new Secondary Schools in the State,namely, the Nigerian Navy Military school (NNMS), Ikot Ntuen, Oruk Anam Local Government Area,
the newly established Army Command Science Secondary School in Efa, Etinan Local Government Area, which was refurbished and equipped to replace the Salvation Army Secondary School and the Model Girls Secondary School, Ikot Ekang, Abak Local Government Area which Governor Emmanuel commissioned and which has since commenced operation.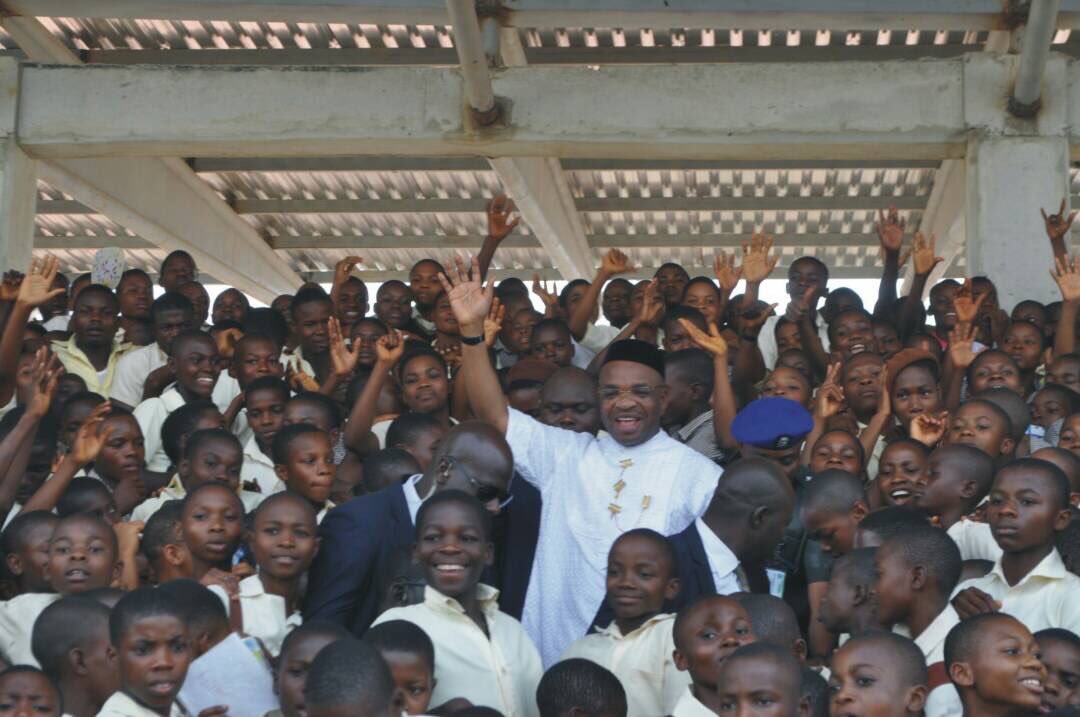 Tertiary education is not left out. The Obio Akpa campus of the Akwa Ibom State University, in Oruk Anam, where six major projects commissioned by the governor include: a Digital Language Library, a commercial farm palm oil mill, a commercial farm feeds mill, vegetable screen house, Ultra Modern Mass Communication Studios and a magnificent Arts Theatre. The entire stretch of internal and accekss roads in the Obio Akpa campus have been constructed complete with side drains
The College of Education, Afaha Nsit, Nsit Ibom Local Government is recording a massive face lift, as access road has already been commissioned by Governor Emmanuel and he remains committed to creating a conducive atmosphere for learning by boosting infrastructure in that tertiary institutions by completing the internal road network of the institution. The good news is, the College is now a Degree awarding institution.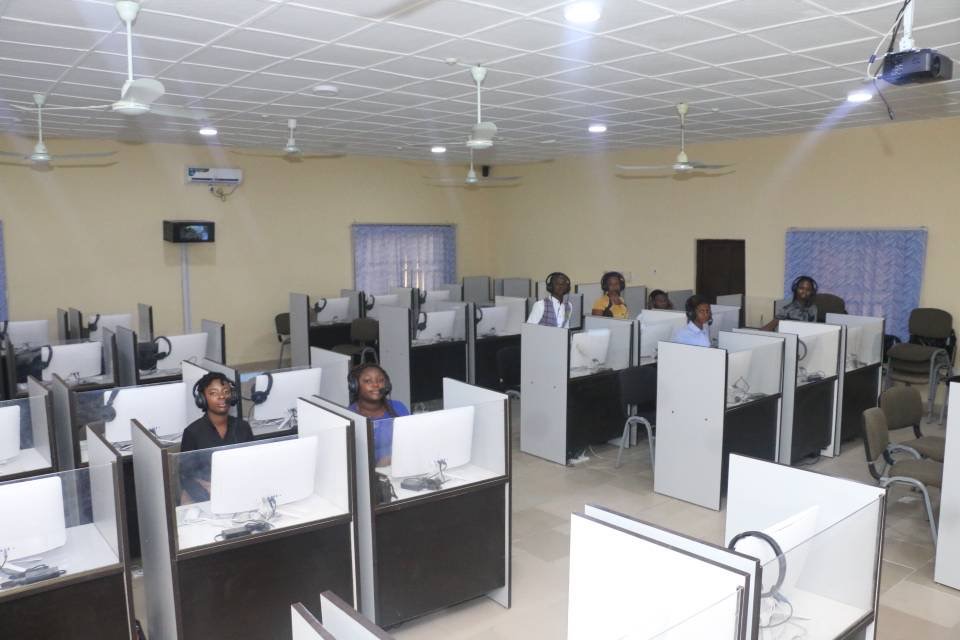 The ultra modern digitalized Administrative Block in Akwa Ibom State University, Ikot Akpaden was commissioned by Governor Udom Emmanuel. Are you aware that construction of internal and access Roads have commenced in the Permanent site of AKSU in Mkpat Enin?
Do you know that, the internal Roads of Cornelia Corneli College, a Computer Laboratory and various renovated blocks have been commissioned by Governor Udom Emmanuel, just as several schools have benefited from the governor's intervention to provide Computer Laboratories and internet access in the schools.
The University of Uyo just got her first Arts Gallery building courtesy of the first family to honour the memory of Late Prince Bernard Sampson Idiong and Professor Stella Idiong, parents of Her Excellency, Mrs Martha Udom Emmanuel. Isn't this gesture a manifest proof of their love for education?
The Udom Emmanuel administration has not only sustained the free and compulsory education from Pre Primary to Senior Secondary 3, but consistently, undertakes payment of Senior Secondary Certificate Examination, SSCE, fees and running into hundreds of millions for all indigent students.
So many schools across the State have been given a face-lift, as the government of Governor Udom Emmanuel has intervened to renovate classroom blocks, Assembly halls, hostels and offices through the Inter Ministerial Direct Labour Committee, and ongoing supply of school desks across the State. The list will be so long, if we indulge mentioning them.
Udom Emmanuel is working, achieving so much in his first tenure in office despite the economic downturn the country was plunged into. Let's vote massively for him to remain in office for a second term come 2019. He will do more.
#Udom2019
#FutureAssured