Oruk Anam is widely acknowledged as one of the largest LGAs in Akwa Ibom State due to its vast landmass. Since its creation in 1989, the area has groaned for internal roads to access its rich agricultural resources, allow the free flow of men and materials, and boost the economic activities in the area.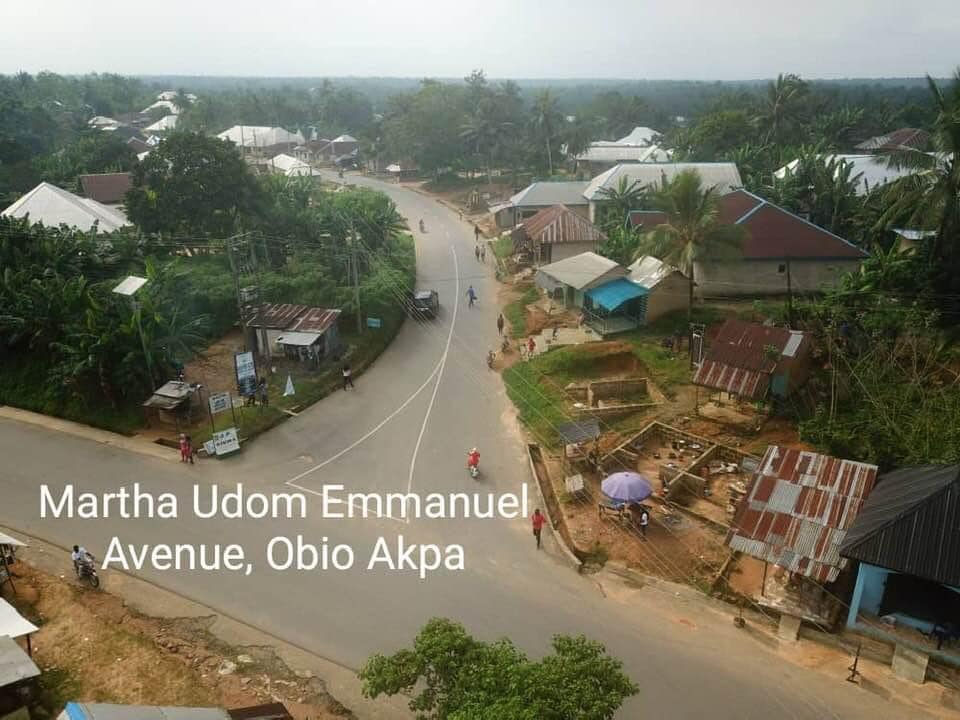 Governor Udom Emmanuel has never hidden his special liking for the Oruk Anam people, thus aggressively embarking on life-touching projects in the zone. The Governor completely re-built the General Hospital at Ikot Okoro and finished it with state-of-the-art equipment.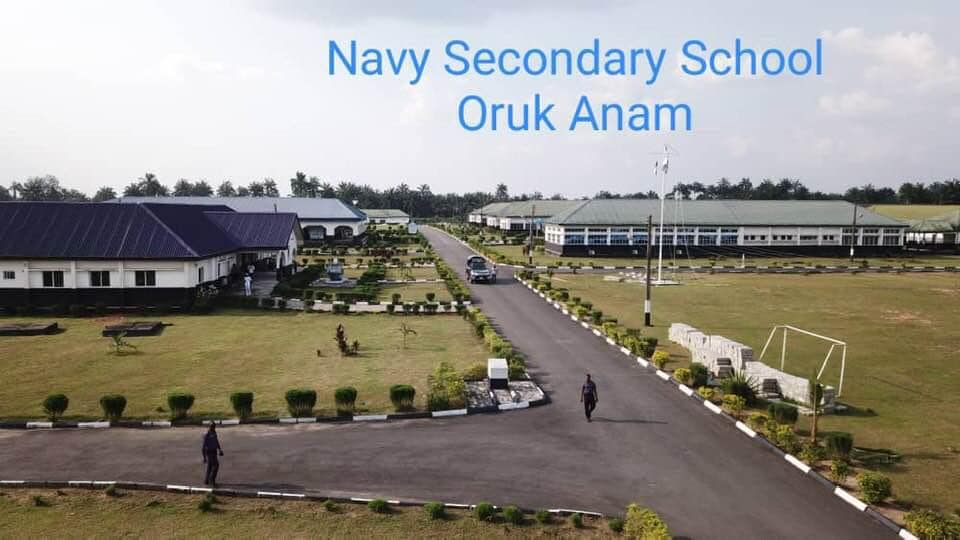 This is a place that had been overtaken by weeds, trees, and reptiles. The only recognizable facility that stood there before the re-construction was an abandoned morgue, a dilapidated building used for local embalmment of corpses.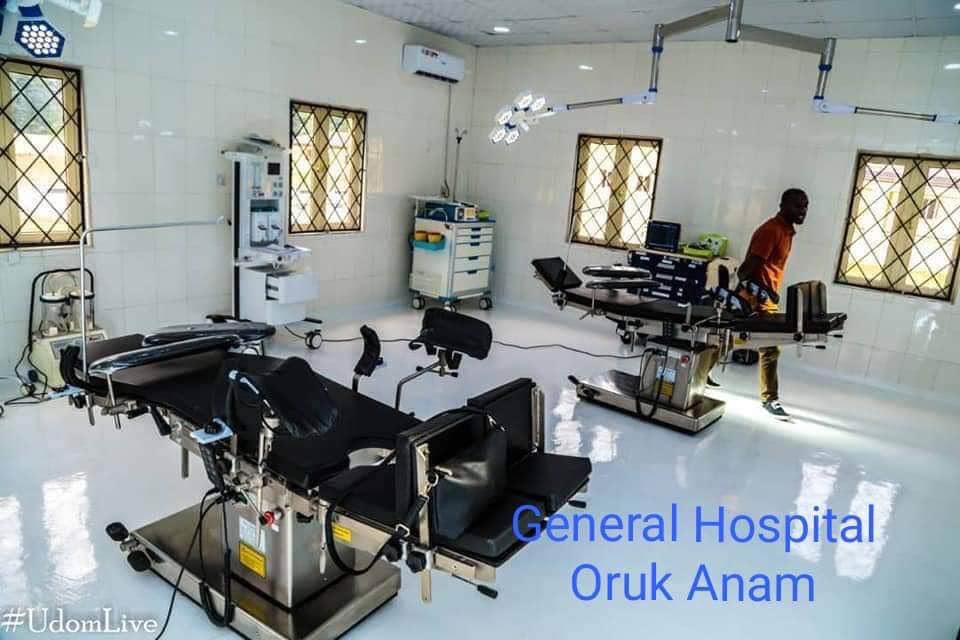 The same positive aggression visited the Akwa Ibom University Campus at Obio Akpa in Oruk Anam LGA with internal roads, lecture theatres, administrative blocks, studios, etc. In addition to other projects, including school blocks, the Governor awarded several roads to be constructed in the Local Government area.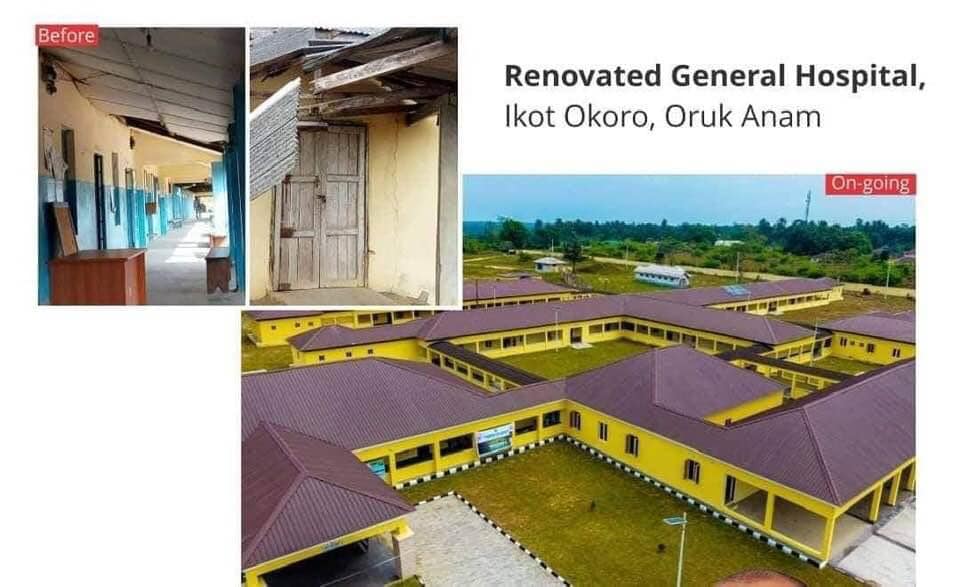 However, funding and a few other factors did not respond to the rhythm of his heartbeat for Oruk Anam people for some time. When some personal media aides of the Governor visited the area on Tuesday, they could feel the undaunted resolve of the Governor to litter the area with good roads. From Ikot Ikara to Ibesit Okpokoro is a 14km road project handled by JMK construction company limited.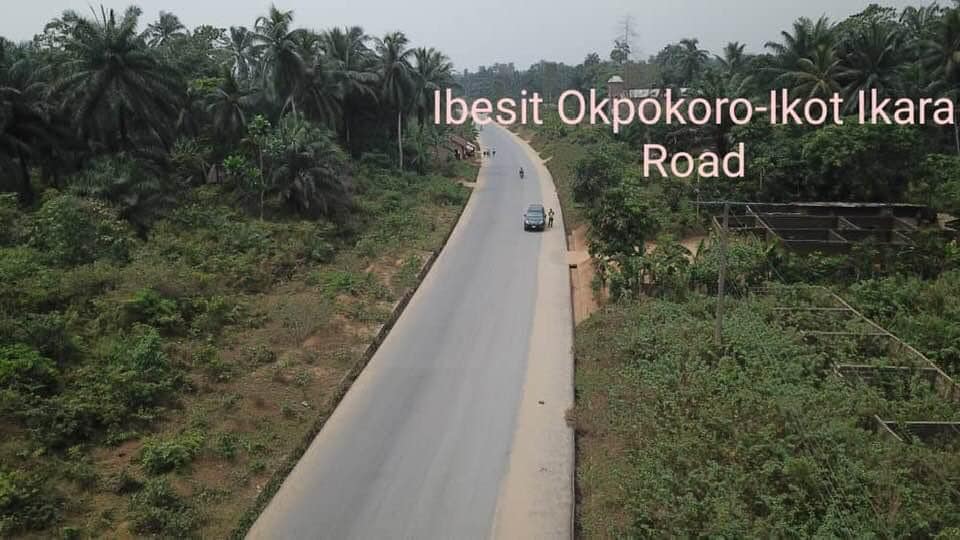 Big Side drains, culverts, and stone base have been done up to km 8 and contractors are speeding up. There is also the 4.94km Ibesit Okpokoro -Ikot Ibritam road handled by Nsik Engineering Company Limited, a terrain that inundated with huge trees is now a clear road with a bridge accompanying it. Another ongoing project is the 18.95km IkotIbritam – Ekeffe – IkotAkpanAfaha Road with a bridge.
Also in Oruk Anam are the Navy Secondary School, inaugurated three years ago after the Governor's efforts at providing facilities in partnership with the Nigerian Navy; the recent private-sector has driven the establishment of a shipyard, Norfin Offshore Shipyard; as well as a Garri Processing Mill owned by the Governor's wife's pet project, FEYREP.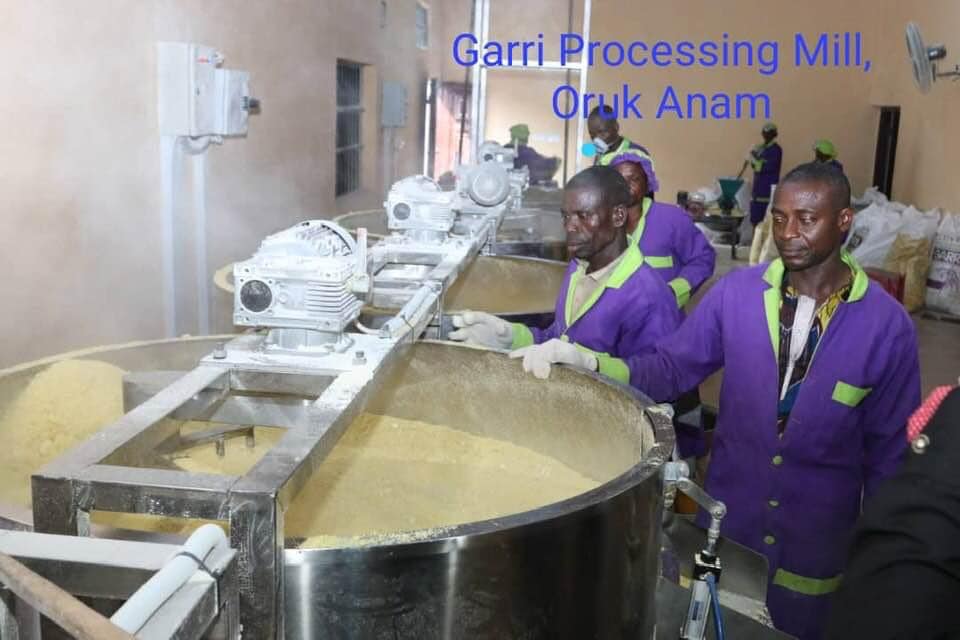 It is heartwarming to note that these projects impact directly on the lives of the people improving the political, social, and economic sectors, re-united communities, and increasing the revenue profile of the local government area. The Completion Agenda of Governor Udom Emmanuel is firmly on course. Media Unit, Govt House, Uyo26/02/21