The oil palm industry has been identified as a competitive and vital component of Agriculture that should receive massive attention from government if the post covid-19 economic reconstruction is to make a headway.
This assertion was made earlier today by a former chief of Air Staff and front line farmer in the state, Air Marshall Nsikak Eduok, while receiving the chairman and members of the Economic Reconstruction and implementation committee who were on a Courtesy visit to the retired Air Marshal.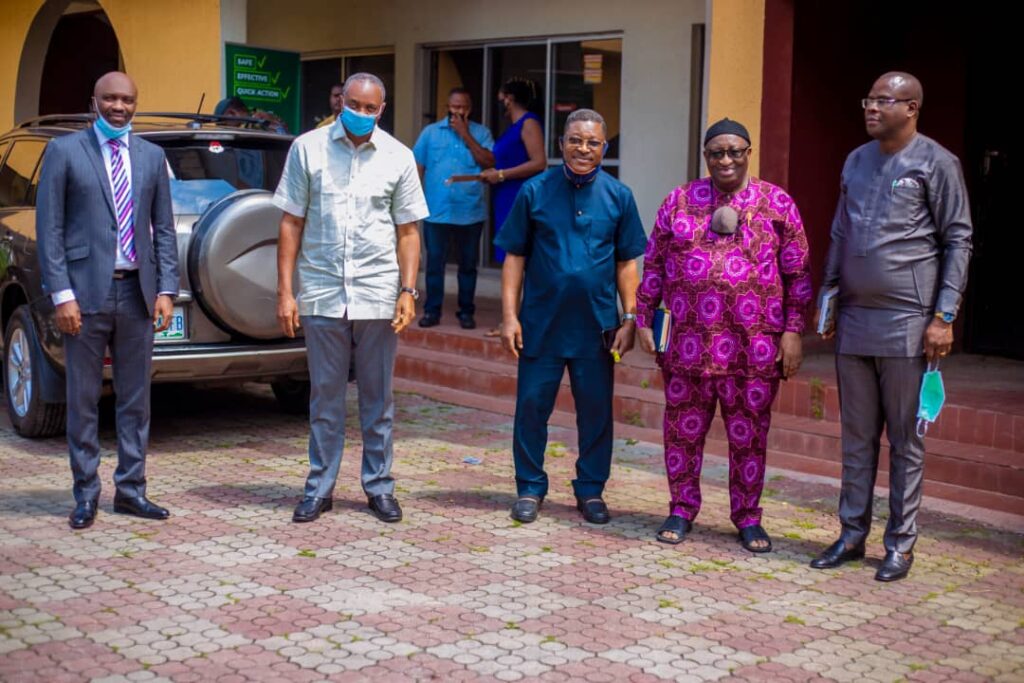 Eduok, who owns one of the largest oil palm plantations spanning large farms in Akwa Ibom and Cross River States maintained that if given priority attention, the oil palm industry had the capacity to provide a veritable source of foreign exchange for the government while gainfully employing its citizenry.
Eduok while welcoming the team to his office, appreciated Governor Udom Emmanuel for deeming it fit to set up a structure to drive the rejuvenation of the economy post covid-19. He appealed for a more coordinated approach from government and a high level of patriotism from citizens so as to make the most of opportunities that abound in the Oil palm sector for collective wealth of the state.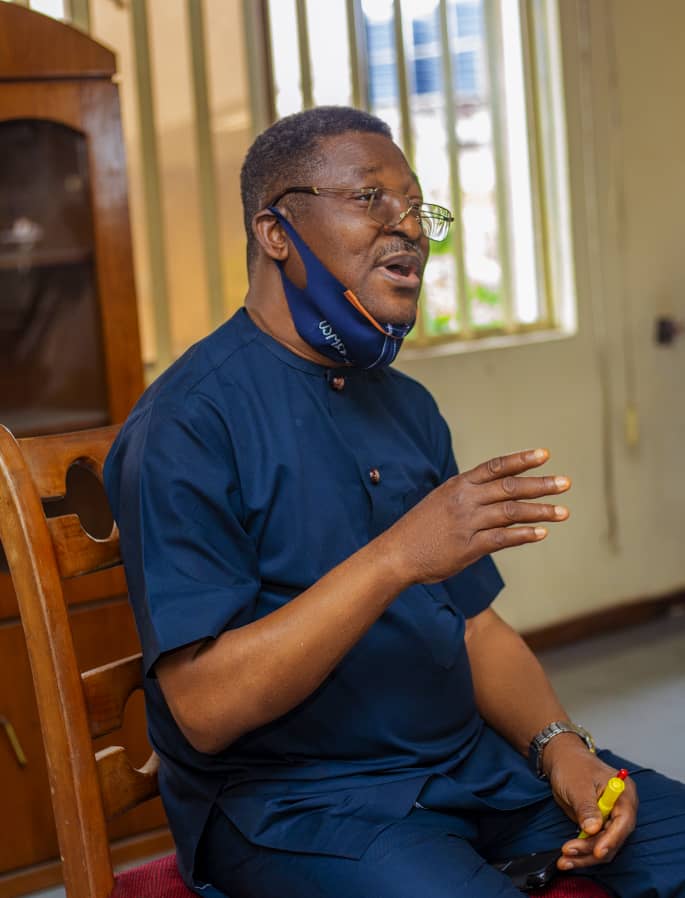 Speaking earlier, the Chairman of the Economic Reconstruction and implementation committee, Professor Akpan Hogan Ekpo said the team embarked on the courtesy call to the Retired Air Marshal to share with him their intent to drive implementation of policies for developing a sustainable oil palm industry in the state.
Ekpo said the team was looking at partnering with private farm owners to unlock investment and funding opportunities from the apex financial institution in the country.
The professor of Economics also noted that since oil is a none renewable asset and given the uncertainty of oil revenue, that agriculture will remain the key to growth and development in the State.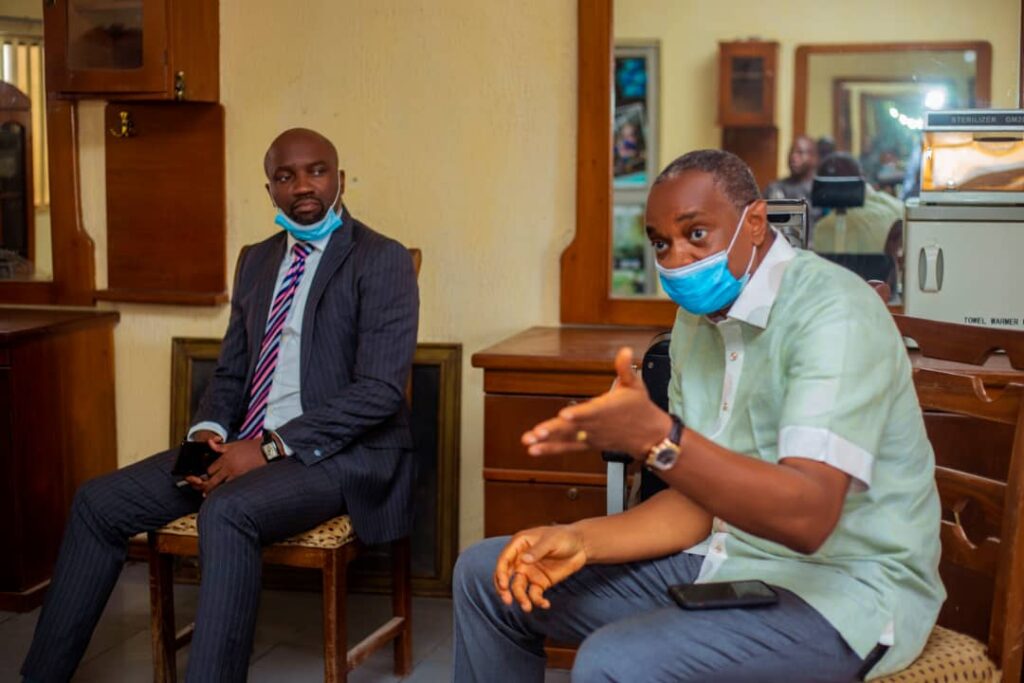 Also present at the visit were secretary of the Economic Reconstruction and Implementation committee, Professor Emmanuel Onwuidikut, Mr Udom Inoyo and Mr Ime Uwah, both members of the Committee