Akwa Ibomites are being encouraged into more agro-businesses to make them self reliant and major catalysts of food sufficiency as Governor Udom Emmanuel gears on to make all staple foods to be cultivated in the state.
In line with this, Governor Emmanuel is committed to ensuring that Akwa Ibom becomes a leading tomatoes producing state in Nigeria.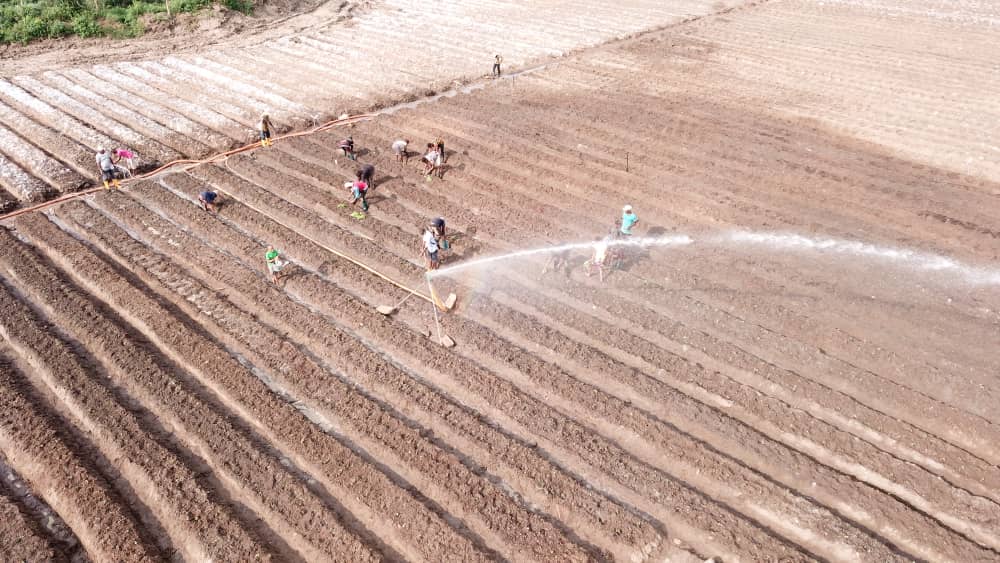 The Senior Special Assistant to the Governor on Technical Matters and Due Process, Elder Ufot Ebong disclosed these while conducting newsmen to witness the transplanting of over 108,000 tomatoes seedlings at the 7 hectares pilot plantation along Nwaniba road in Uruan Local Government Area.
Recall that two weeks ago, during a visit, journalists led by the Special Assistant to the Governor on Research and Documentation, Essien Ndueso had witnessed the tomatoes seedlings planted in the nursery of the farm.
Elder Ebong explained that the soil was first treated with lime to reduce its acidity after manure was put into the soil to enable the crops grow well.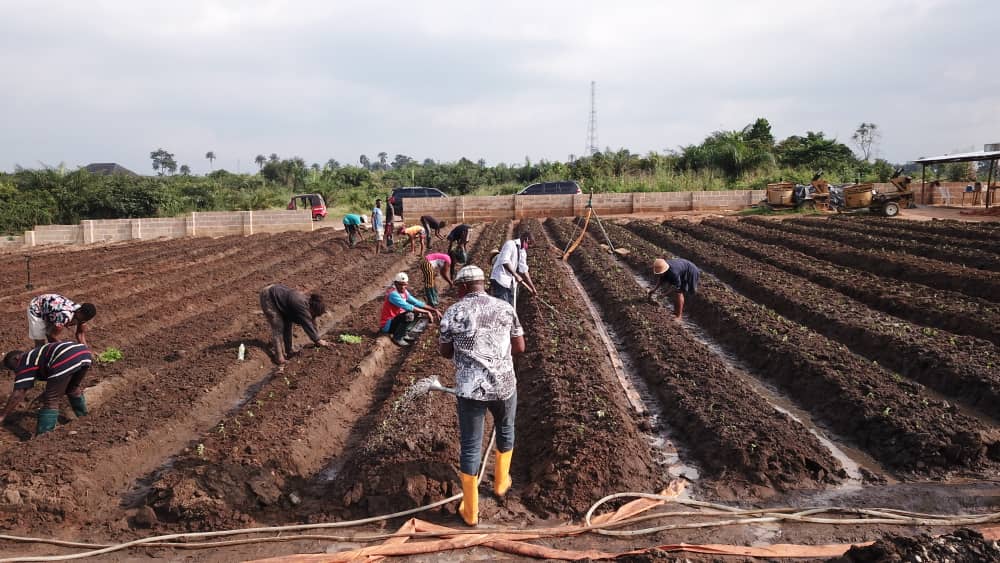 "Transplanting was done in the evening so that the plants in shock as a result of a new environment will blossom at dawn."
The technical boss said in less than three months the plants will blossom and the fruits would be ready for harvests because of the special species of tomatoes cultivated.
"Each of this plant can produce well over 400 tomato fruits in its lifetime."
He explained further that the transplanting would be completed in three days after which another nursery will be set up so that more land will be explored.
"Our governor gave us a target of 100 hectares of land and we all these persons you see here are those we would use as supervisors to go round the entire state for the cultivation of the fruits."
Elder Ebong also assured that the farm was well fitted with enough reservoir for water supply as it could not depend on natural rain water supply for the growth of the plants, adding that as soon as the fruits start to yield, there would be no day there wont be large vololume of products for the consumers.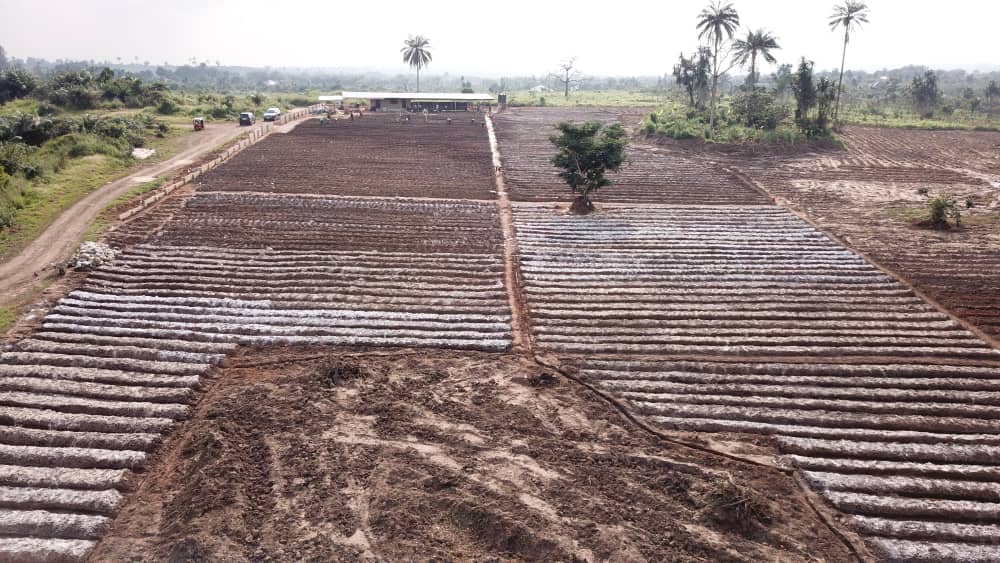 Since the advent of the administration in 2015, Governor Emmanuel has introduced green houses and other innovations to enhance cultivation of vegetables and other consumables across the state.