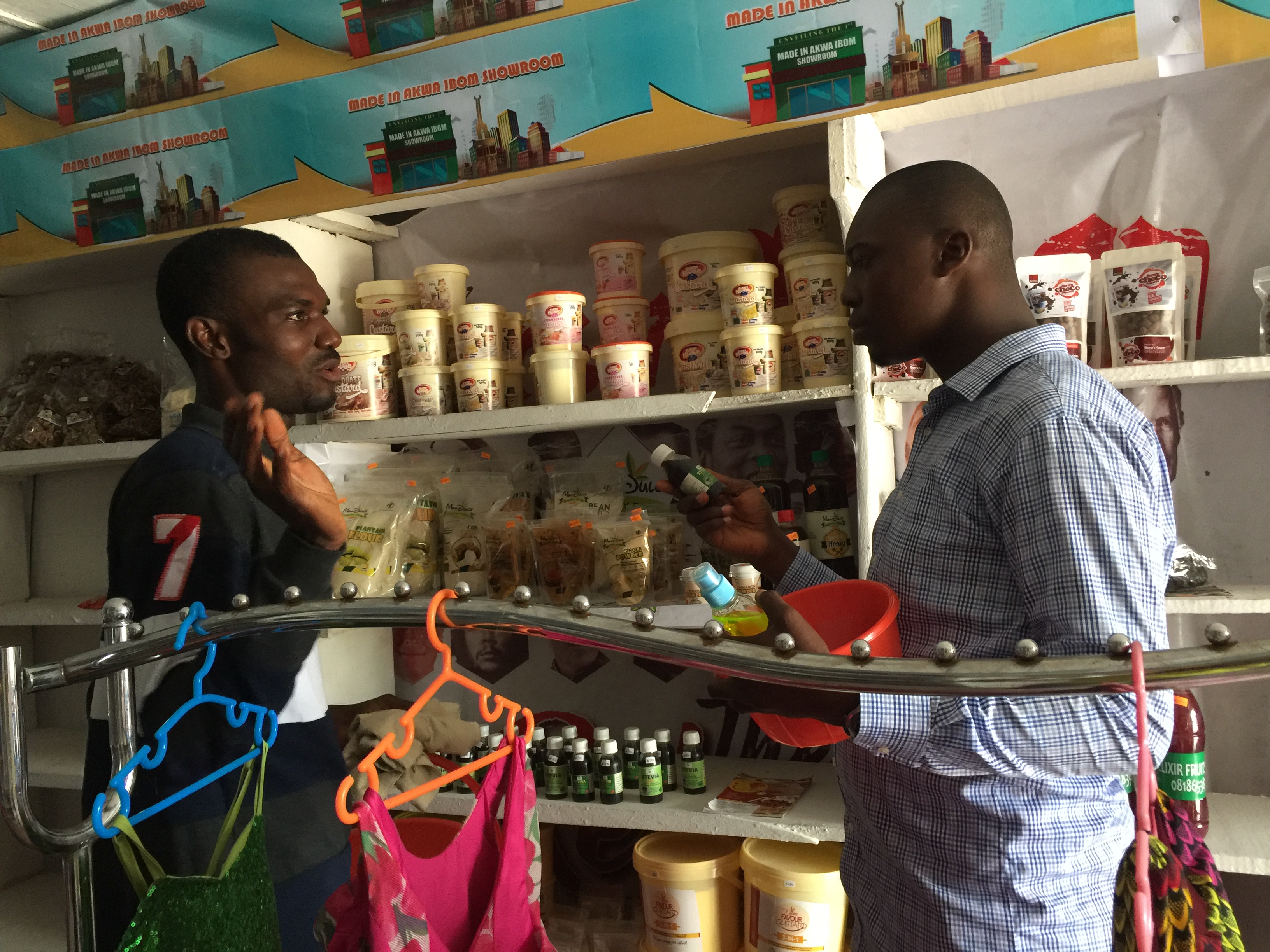 ENTREPRENEUR ON BUSINESS BRANDS TOMORROW SATURDAY…
As government gears up efforts at promoting and marketing Made in Akwa Ibom products in the face of the competitive market forces, Akwa Ibom State Commissioner for Information and Strategy, Charles Udoh is set to parley with the state entrepreneur on branding of indigenous products.
The parley is scheduled to hold tomorrow Saturday 27th October, 2018, during the Akwa Ibom Entrepreneur's Monthly Hangout at Food Affairs Conference Hall, Ikot Ekpene Road, Uyo by 12 noon.
According to the State Information Boss, a Branding maestro of repute, the parley will gear efforts to hone the entrepreneurial capacities of small and medium scale indigenous businesses as well as entrench a viable business culture in the state.
Charles Udoh said, the forum organized by the management of the Made in Akwa Ibom Showroom will focus on two principal aspects of Entrepreneurship – Branding and Legal Compliance disclosing that, he was invited by the organization in a letter signed by Collins Oscar to speak on the topic – "Trends and Traits for competitive business brands: How to possess your Consumer's mind through branding and advertisement."
The hangout session it is gathered will also brainstorm on salient issues like registration of businesses and companies; obtaining approvals and permits from NAFDAC and Standard Organization of Nigeria, SON as well as compliance with consumer rights and the Consumer Protection Council regulations among others.
To this end, all members of Akwa Ibom Entrepreneurial organization, business-oriented individuals and the organized private sector are invited to attend.