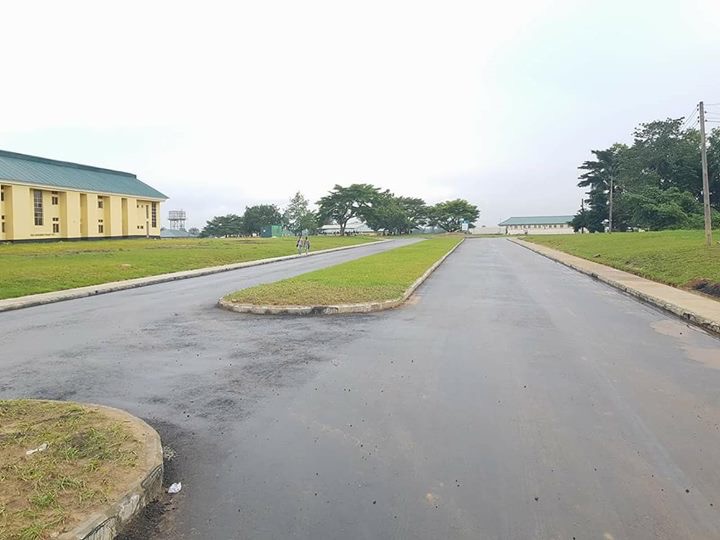 E
By Ubong Ntekim
The State Commissioner for Works; Mr Ephraim Inyang-Eyen, has revealed that Governor Udom Emmanuel is desirous of turning every rural area in Akwa Ibom to a modern city.
This, according to the Works boss, is in keeping with the current administration's drive to open up more rural areas to enhance the well-being of the people of the state.
Inyang-Eyen dropped the hint, Wednesday, when he led an inspection team from his Ministry, to assess the level of work done on various road projects across the State.
He informed that the cardinal objective of the Udom Emmanuel led administration was to reach the rural areas and extend access to the locals through construction of quality roads and provision of other basic infrastructures in the rural areas.
The Commissioner lauded contractors handling various road projects visited, for working according to specifications and international best practices.
On the 23 kilometres road which begins from Etinan Local Government Area, passes through Nsit Ibom, Nsit Ubium and terminates in Eket Local Government Area, handled by CCECC, some residents who trooped out to witness demolition of fully paid structures to make way for road construction, applauded the Udom Emmanuel led administration, for focusing on linking roads in rural areas to urban centers and expressed delight that their areas have been opened up for economic growth.
In the words of Mr Inim Jonah, "We are happy that the Governor has thought it wise to kick start this project (Etinan – Eket road) which people said was abandoned. It is my earnest prayer that he continues like this because when this road is completed, business will grow and people will migrate to this area".
Commenting on the erection of spurious and phoney structures to extort money from government as compensation, a youth leader in the area, Prince Ndifreke Bassey, stated that the act was "improper and anti-development".
He hinted that "in other States of the Country, citizens were making sacrifices for development to come to their areas", but however, thanked Governor Udom Emmanuel for paying adequate compensation for structures earmarked for demolition.
The youth leader promised to ensure that the entire youth of the area give maximum support and cooperation to the Chinese Construction firm; CCECC, the contractors handling construction of the road.
Some stakeholders and political leaders including the member representing ONNA State Constituency in the Akwa Ibom State House of Assembly, Otuekong Nse Essien, PDP Chapter Chairman, Eket, Emmanuel Mbong amongst others, who joined the team at Edem Udo Street in Eket LGA, expressed their appreciation for the projects and applauded the governor for being a symbol of good governance, not just in Akwa Ibom, but in the entire country.