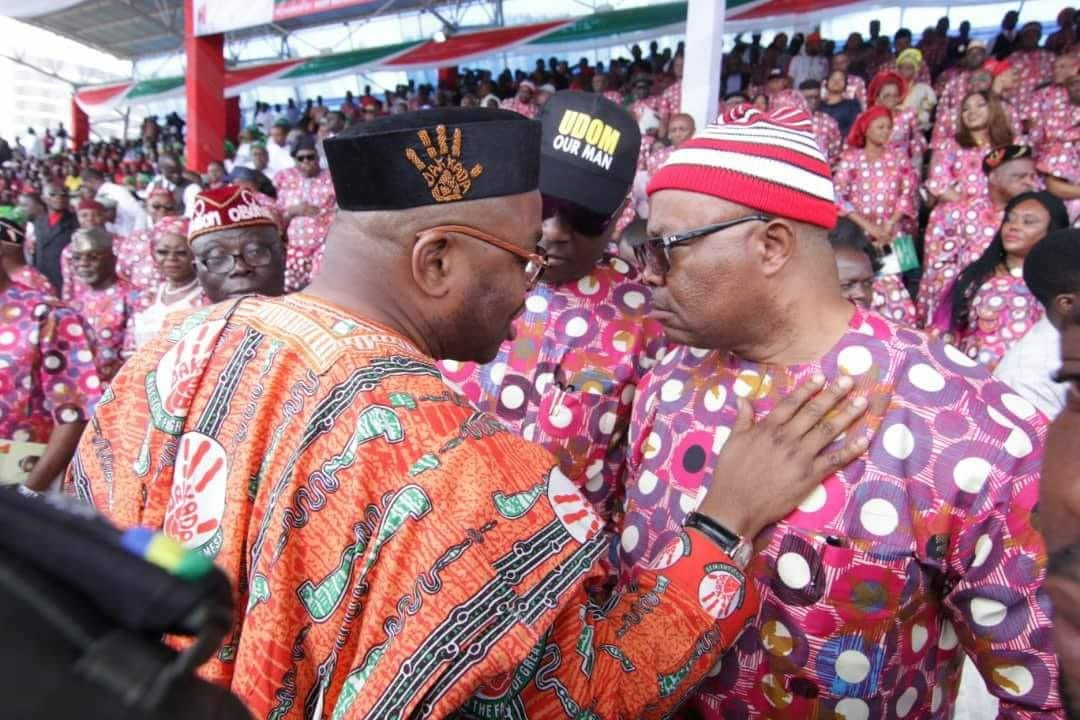 Udom Emmanuel, governor of Akwa Ibom state, says his achievements in office shows that he is not a mistake.
He said this while responding to Godswill Akpabio, his predecessor, who described him as a mistake that must be rejected in 2019.
Akpabio who recently defected from the Peoples Democratic Party (PDP) to the All Progressives Congress (APC), said this at a rally in Ikot Ekpene.
Responding through Charles Udoh, his commissioner of information, the governor said Akpabio has mortgaged his conscience and is now attempting to deceive Akwa Ibom people.
"A governor that records the achievements despite the challenges of an epileptic national economy cannot be a mistake," Udoh told TheCable.
"I doubt if there is any first term governor in Nigeria who has recorded this level of achievement. Godswill Akpabio spent eight years as commissioner under Obong Attah; spent eight years as governor at the height of the state's income receipts from the federal government yet he couldn't complete Uyo-Ikot Ekpene road (the road to his village) despite appropriating almost all the sums budgeted for the project.
"Godswill also commissioned an uncompleted building with rented furniture and fitting and called it 4 Points Sheraton Hotel. Udom has, as at today, facilitated the setting up of more than nine industries in just three years; Godswill spent eight years with zero industry
"It's unfortunate that Akpabio has mortgaged his conscience and is now attempting to deceive Akwa Ibom people. Akwa Ibom people are wiser