By~ Faith Mboho
Plans are in top gear as the National Youth Council of Akwa Ibom State Association of Nigeria, USA, Inc presents a one-day conference for youths across the world. The conference which is tagged Uforo Ndito NNyin is targeted towards empowering Akwa Ibom youths internationally. It will be held virtually on the 26th of September 2020, Time: 10am (3pm WAT), and will feature 5 panelists to cover different topics that impact our youths directly. The panelists consist of Akwa Ibom sons and daughters drawn from various walks of life.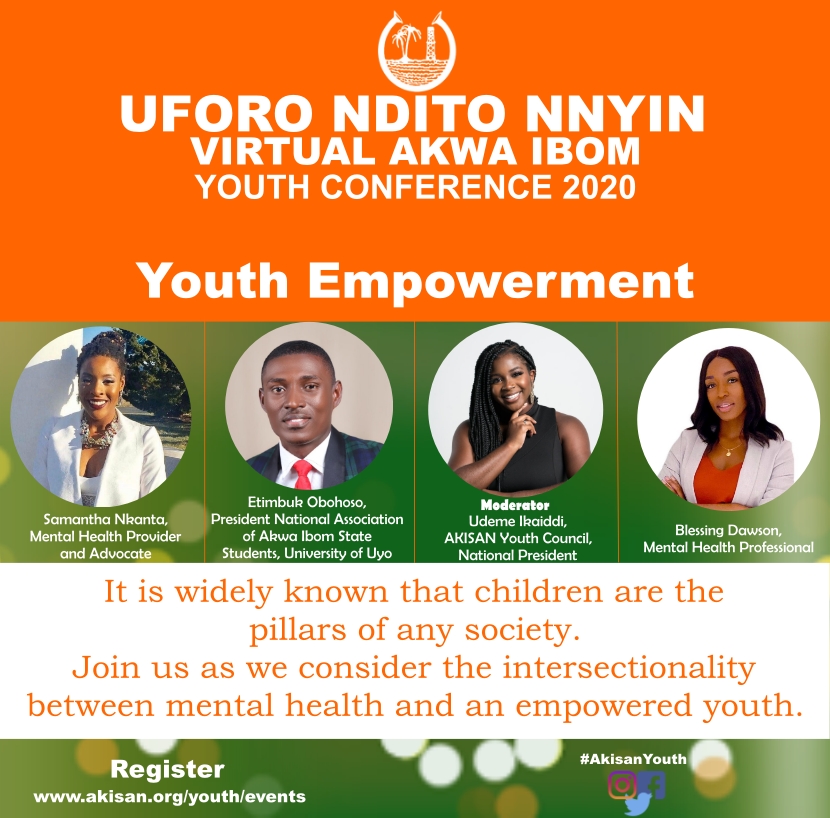 The Youth empowerment panel has Udeme Ikaiddi, AKISAN Youth Council National President as the Moderator; Samantha Nkanta, A mental Health Provider; Etimbuk Obohoso, President National Association of Akwa Ibom State Students, University of Uyo, and Blessing Dawson, a Mental Health Professional.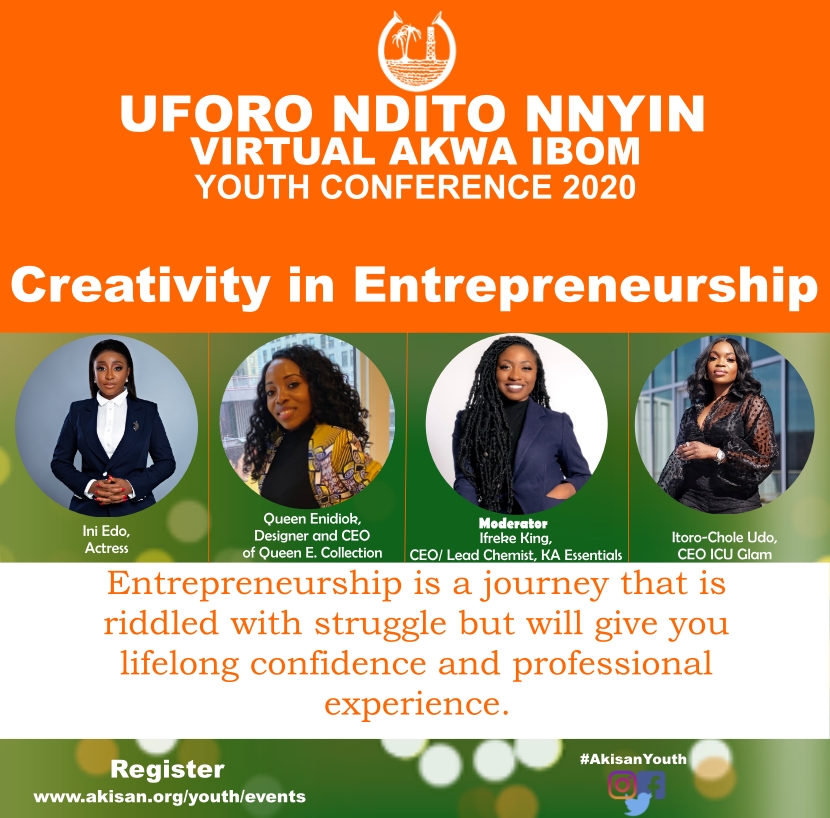 The creativity and entrepreneur panel has Ifreke King as Moderator; Ini Edo, a Nollywood Actress; Queen Enidiok, Designer, CEO of Queen E. Collection and Itoro-Chole Udo, CEO of ICU Glam as panelists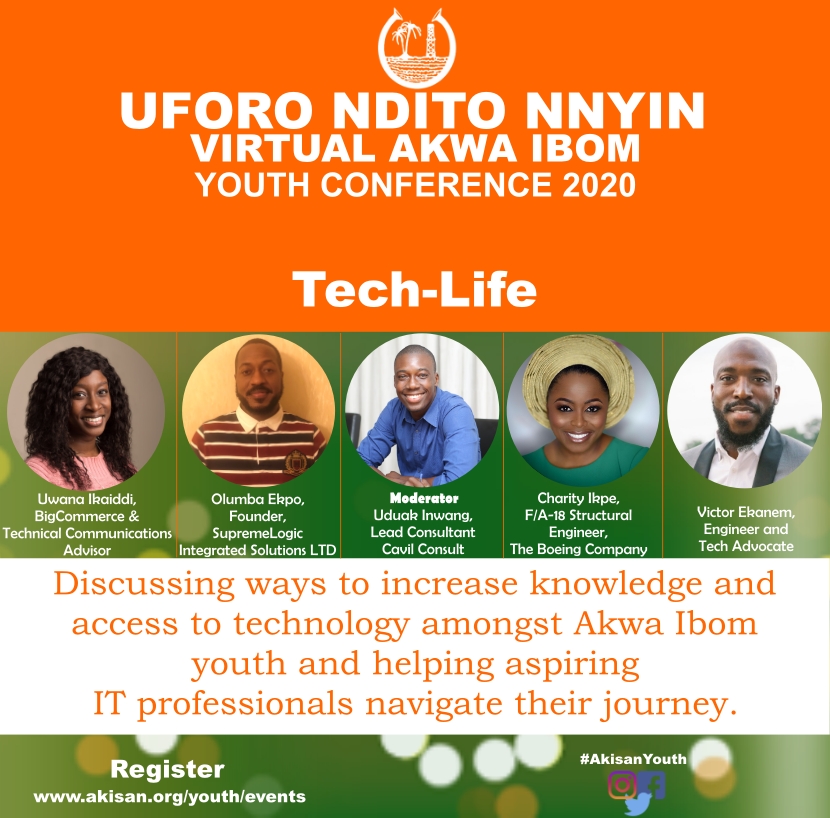 The technology panel has Uduak Inwang, Lead Consultant, Cavil Consult who is the group's PRO/IT chair as Moderator; Uwana Ikaiddi, Big Commerce & Technical Communications Advisor; Mr. Olumba Ekpo, Founder, Supreme Logic Integrated Solutions LTD; Charity Ikpe, F/A-18 Structural Engineer, The Boeing Company and Victor Ekanem, Engineer and Tech Advocate as panelists.
According to the National President of Akisan Youth Council, Udeme Ikaiddi, while shedding light on the forthcoming event; "This conference is an opportunity to inform, empower and motivate the youths of Akwa Ibom State and our brothers and sisters in the diaspora'.
Udeme in her words further stated that this conference is to support one another because "when one Akwa Ibomite succeeds, we all succeed. For this event, 75% of our proceeds will be donated to Iban Ifiok for their future projects and 25% will remain with AKISAN USA Youth Council for our future projects." She stated.
Ifreke King, the National event coordinator of the group explained that due to the current climate around the world regarding COVID-19, the conference will be held virtually. She added that the conference is aimed to showcase elite Akwa Ibomites who are experts in their field and can offer inspiration to others seeking to do the same. "We wanted to create a platform to connect Akwa Ibomites with others who are in their fields. This will create unity and strength among our people", she stressed, adding; "Seeing someone accomplish something that you're interested in doing that is also from the same place as you can be very encouraging and influential to the development of our culture and state."
On his part, the PRO/IT Chair of the group Mr. Uduak Inwang said that the event aimed at answering some of the questions our youths ask themselves and may not know where or how to find guidance from. It provides an opportunity to get some valuable information from our people in the diaspora.
Mr. Uduak added that interested persons are encouraged to visit their new interactive website https://akisan.org/youth/events to register. He also enjoined the general public to follow the conversation on social media using #UforoNditoNnyin #UNN2020