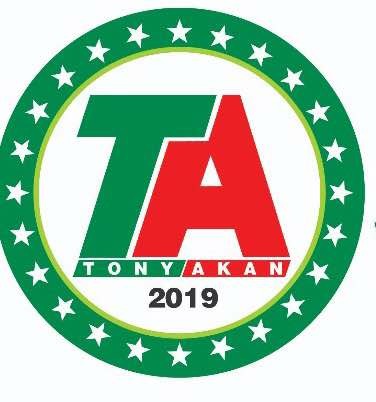 In the race for 2019 elections, notable Atakpos have indicated interest to vie for Uruan State Constituency Seat in the Akwa Ibom State House of Assembly. While some have boastfully alluded that their candidacies in the Party primaries are non-negotiable because of their high-wired connection to the authorities, others are massaging their bulging ego with wanton assumptions that they are the anointed ones already awaiting swearing-in.
These they do disregarding God's place in their projections and the power of the delegates/electorates, with whom the mandate they seek resides.
Nevertheless, there is a man who has not jumped into the fray of vain postulations. Apart from going into the race for Uruan State Constituency Seat in the House of Assembly with an absolute trust in the perfect Will of God (UduakAbasi2019), his ambition is centred on the good people of Uruan Inyang Atakpo whose mandate he humbly seeks. This man; Rt. Hon. Anthony Akan, an icon of achievements whose life is embodied in simplicity, moderation and humility has a voice loud enough to echo the yearnings of his people.
Tony Akan is a man of many graces whose steps are ordered by God. Like the children of the biblical Issachar, he has rare gift of understanding the times. He has been exceptional in every aspect of life's endeavour he so chooses to embark upon. Beginning from an impressive academic pursuit which climaxed spectacularly with him being one of the very few graduates of the prestigious Economic Department of the University of Uyo with Second Class Upper Division till date; to his years in the Civil Service, where he served meritoriously as Planning Officer, Ministry of Economic Development in Akwa Ibom State for 11 years (2001 – 2012), Tony Akan has dignified himself as a man who does not condone mediocrity or failures under his watch.
Equally worth mentioning are his repetitive Leadership of Akwa Ibom State Team to successful outings in Youth and Sports engagements for Akwa United, All African Games, National Youth Convention and maiden edition of Presidential Youth Summit. These feats single him out as a man of outstanding leadership capabilities. It would not be wrong therefore to posit that his present position as the Secretary Youth Advisory Council, Akwa Ibom State is an affirmation that he is a trusted hand indeed.
Tony Akan is servant leader; perhaps one of the last species of a dying breed. He is blessed with the rare ability of turning everything he touches to a gold mine…and will bring it to bear in as a member for Uruan State Constituency come 2019.
As the Coordinator of Udom Emmanuel Campaign Organisation for the 2015 Governorship election, his Midas touch led the PDP to an unprecedented resounding victory in Uruan. It is under his leadership as National Chairman of Continuity Advancement Group (CAG) that his members (largely youths), many who are heavy weights in their various endeavours today, made it to their political, financial, educational and entrepreneurial limelight in Akwa Ibom State.
Tony Akan is neither a seat warmer nor a backbencher. This great son of Uruan Inyang Atakpo, through consistent character has expressed profoundly the collective pride, audacity and crowning glory that keeps alive, the dreams of our forebears who gave their all to offer Uruan nation and its people that thrust to reckoning.
Interestingly, during his reign as Chairman of the Local Government Area, it was his political assertiveness and pragmatic suave that wrote Uruan boldly in the hall of fame of the Association of Local Government of Nigerian (ALGON) Akwa Ibom State Chapter, as the Chairman of Chairmen, Treasurer and Financial Secretary.
Presently leading the Old Students Association of Command Secondary School, Abakaliki, with over 25,000 membership strength of reputable and successful men in their chosen endeavour dotting global landscape, as the Commandant General/National President, Tony Akan is undoubtedly the face of the new generation of Uruan nation, a good ambassador who, by the striking strides projecting his leadership potentials as an Atakpo, is strategically placing Uruan prominently on the world map for good.
We shall all someday have our moment in the sun. It is our earnest prayer that life would offer us all such streaks of luck. However, it is pertinent to note that luck, like talent, may take you through the door, but only God's grace, strength of character and exceptional mastery will determine how long you stay in the room. This is a perfect description for Tony Akan; while most of those who went into politics before, with and after him have fizzled away as hurriedly as they came, his political structure and followership, occasioned by his simple, humane and charismatic leadership style, is surging. Little wonder he is the Senior Special Assistant to the Governor on Grassroot Mobilisation, the first ever so appointed.
The 2019 election is drawing closer by the day. For Uruan State Constituency, a strong credential predicated on credibility, record of accomplishment, proven integrity, experience, vast support base built on long-standing relationship would guarantee success for our candidate and Party.
For effective representation through robust legislative and unprecedented constituency engagements in the race to Uruan Constituency seat in Akwa Ibom State House of Assembly, Support the One That Stands Out.
#UduakAbasi2019
#TeamTonyAkan
#TogetherWeCanDoMore