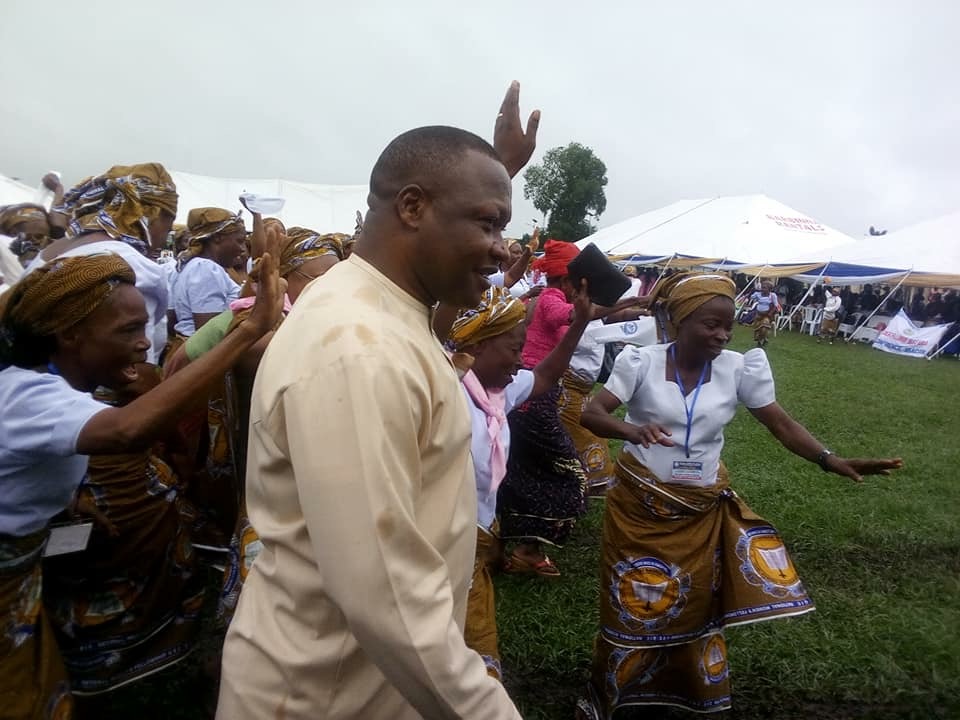 … Calls on Church Leaders to emulate politicians
By Enobong Ibanga
In what could be termed as "sermon on the mount" the Uyo Council Chairman, Elder (Hon) Imoh Okon has challenged Church Leaders in the country to redefine their lifestyle especially on conflict management and resolution by living a Christ like life and also taking a cue from politicians
The Uyo Council Boss made the call today at the opening ceremony of the 9th Biennal National Women's Fellowship Convention of the United Evangelical Church holding in Uyo the Akwa Ibom State Capital.
He frowned at the attitude of the Qua Iboe/United Evangelical Church leadership for allowing the lingering tussle in the Church to continue till date without finding solution to it.
Elder Okon who served as the chairman of the occasion pleaded with all party involved in the crises rocking the church to sheath their sword and give peace a chance.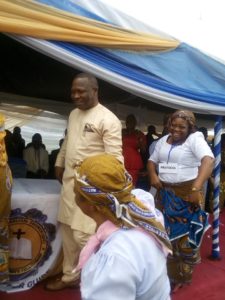 He said "Take a look at what is currently witnessed in the political status of Akwa Ibom State and Nigeria at large, politicians who disagreed, quarreled, and even fought in 2011 and 2015 are dinning and winning today, then why can't Church Leaders do even better than this, why is it taking so long to resolve a problem that started far back in 2001"
"We must all understand that whether it is Qua Iboe Church or United Evangelical Church, it is one and the same thing, founded by God through one single man for the purpose of taking the gospel of Christ to the ends of the world, and therefore, there is no need for division".
He appreciated the women for standing firm and being the pillar of the church throughout this long period of trying times, and assured them of his continued support to the Women Fellowship.
He announced a personal donation of five Hundred Thousand Naira, and Three Hundred Thousand Naira on behalf of the Uyo Local Government Council.