0
0
… injure staff and destroy properties!
Following the recent xenophobic attacks and killing of Nigerians in South Africa, Nigerians in Uyo, Akwa Ibom State have rained hell on MTN office, injuring staff and destroying valuables.
The attack was meted on MTN office Aka Etinan road in the cold afternoon of Tuesday, September 3, 2019, while contract staff and agents were carrying out their duties. The attack is owing to the campaign by Nigerians to boycott patronage of South African companies and products.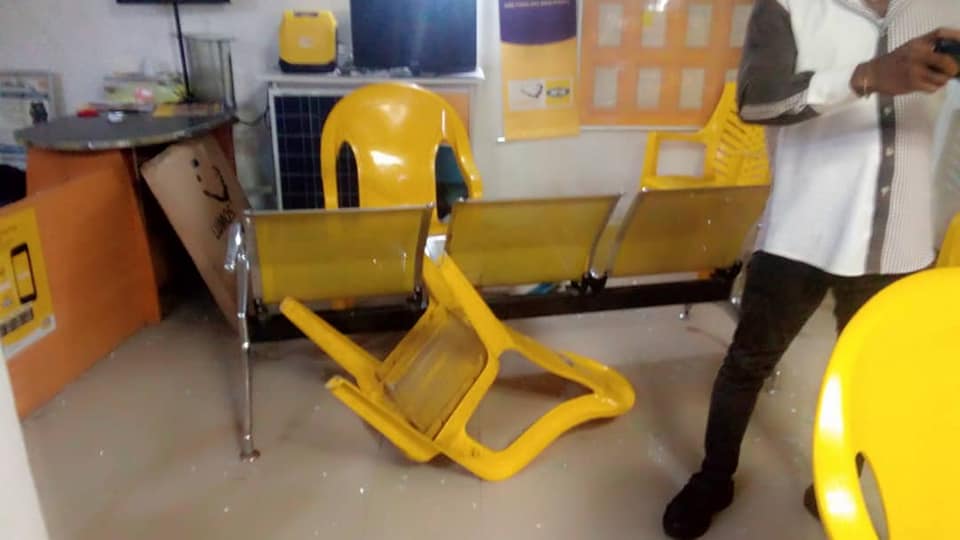 As at when this story was published, the MTN staff are on the run for their lives and the office is deserted without guarantee of job security or insurance for the injured staff.
By Nelson NseAbasi
#XenophobicAttacks
#XenophobiaInNigeria