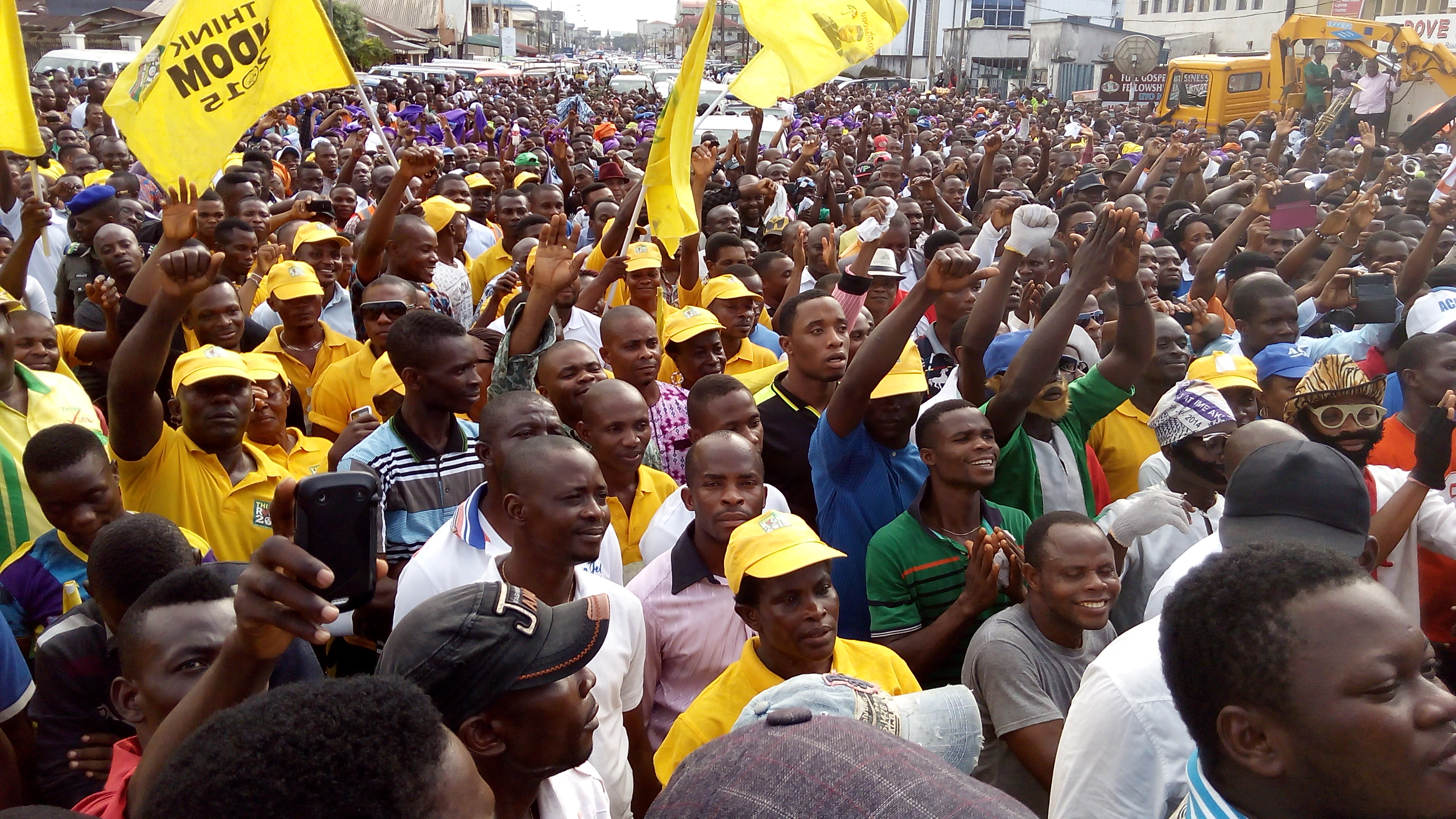 Ladies and Gentlemen.. Let me as a matter of great importance appreciate God the giver of my life for preserving me and for bestowing in me the knowledge and the rare direction to take up this educative challenge on the topic I titled "youths are the panacea for development. Before we go further, it will be pertinent to understand the definition of the word "youth".
WHAT IS YOUTH?
Youth as the name implies can be defined as a period of transition from the dependence of childhood to adulthood's independence and awareness of our interdependence as members of a community.. Furthermore, youths can also be said to be a person between the age where he or she may leave compulsory education to the age at which he or she finds employment.. The United Nation's (UN) for statistical reasons across regions defines " youth" as the those persons between the ages of 15 and 25years. While in a flexible manner "UNESCO" defines "youth" in a elaborate way as a person between the ages of 15 to 35years. A further survey explains that the limit to be called a youth stops at the age of 49.
Empirically, youths constitute high percentage in any nation. The youths are the fulcrum, backbone and the future of any nation. The progress and the future development of any nation depends to a large extent on the youths.. This buttresses why most nations have a concrete developmental programs for their youths.
In the last few decades, youths in Nigeria have been neglected and relegated to the background in virtually all government functionaries.
Now the question we should be asking our self's as a people is.
(1) Why can a country that keeps producing thousands of graduates year in year out but yet the old people are been preferred.
(2)Why is it that a youth leader position in a political party that should have been the exclusive right of the "youths" is being occupied by a man of more than 50years of age.
(3) Why is that a nation of more than 190million people with the youths in high percentage appoint a certain Audu Ogbe a minister, I mean this same Audu Ogbe was screened for a ministerial job by the late Senate leader Dr Olusola Saraki the father of the present Senate President Dr Bukola Saraki in 1982 and this same Audu Ogbe was screened again in 2015 by the jnr Saraki for a ministerial position.
(4)Why a country with so many graduate youths keep having 76years old grandfathers as a deputy governor,and a President respectively while the Present president of France was elected as President at the age of 37.
HOW WILL NIGERIA GET OUT OF HER PRESENT STATE OF UNDER-DEVELOPMENT?
It's because of our maladministration that the western world assert that the problem of Africa which Nigeria is a major player is bad "Leadership". Now, the only way Nigeria as a country can developed and compete favourably with other country's of the world is to integrate youth's in the scheme of things.
Furthermore, the youths of Nigeria are like the hottest " bride" in all facets of endeavors around the world but keeps being underappreciated in their country Nigeria because of the self fish reason's of our leaders "grandfathers".
It's worthy to mention here that all the youths that had been entrusted in government with high positions has given superior performances in their different Offices assigned. Some of them are.
(1) Chukwuemeka Chikelu who was 37years of age when President Obasanjo appointed him minister in 2003 and he end up being one of the best minister of information Nigeria had ever had.
(2) Dimeji Bankole was 37years of age when he was the speaker of the federal House of representatives and he did well and calmed the tension earlier created by his predecessor Mrs Patricia Ette.
Coming back to Akwa Ibom State. The present State house of Assembly Speaker Rt Hon Onofiok Luke was in his 30,s when he was elected as the speaker and his doing awesomely well with innovative ideas that has redefined the true meaning of legislature. There's a certain Saviour Enyiekere who was about 36years of age when he become the executive chairman of Ika LGA and he performed superlatively well..
And we can't forget what a youthfull Ini Ememobong is doing as the Akwa Ibom State PDP State publicity and there's also the eloquent speaking Dino Melaye from the APC who has proven the grandfathers wrong with his legendary legislative knowledge and he is a youth too.
So this and many more constitute reasons why the youths should be entrusted in positions of authority so as to take the country out of her present state of obscurity.
In conclusion, I want to urge the youths to jettison political sycophancy but rather create a synergy and fight for leadership position in government because leadership is not given on a platter of gold. For the Holy Book (Bible) has made us to understand that the Kingdom of God suffers violence and the violent takes it by force.
Youth let's reject and untagged the perennial "Tag" of youths are the leaders tomorrow, because tomorrow might never come.
Thank you and God bless us all.
MURPHY LAWRENCE: media consultant/political analyst.