SENATOR'S SON VISIT DILAPIDATED BRIDGE AT MBIASO/IKOT UKPONG COMMUNITY
Prince Emmanuel C. Ekpenyong pays an unofficial visit to the dilapidated bridge at Mbiaso/Ikot Ukpong villages shortly earlier today on a fact-finding mission and to sympathize with the affected community who have been cut off from this road network linking Ikot Ekpene and Obot Akara Local Government Areas.
Mr. Emmanuel Ekpenyong, Son to the Distinguished representating Akwa Ibom northwest in the National Assembly Abuja, Senator Chris Ekpenyong interacted with indigenes of the community and reassured them of swift Government intervention to their plight and promised them that the matter will be channeled to appropriate quarters.
He made a post on his social media after the visit.
Yesterday, I paid an unscheduled visit to Mbiaso/Ikot Ukpong and it's environs to have a first hand assessment of the sudden collapse of the Ikot Ukpong bridge linking Ikot Ekpene and Obot Akara LGAs on behalf of the Distinguished Senator representing Ikot Ekpene Senatorial District, His Excellency, Senator Dr. Christopher S. Ekpenyong FNSE FNIM.
'It is rather devastating that while we are working towards attracting meaningful development to all parts of the District, some persons are bent on pulling us backwards.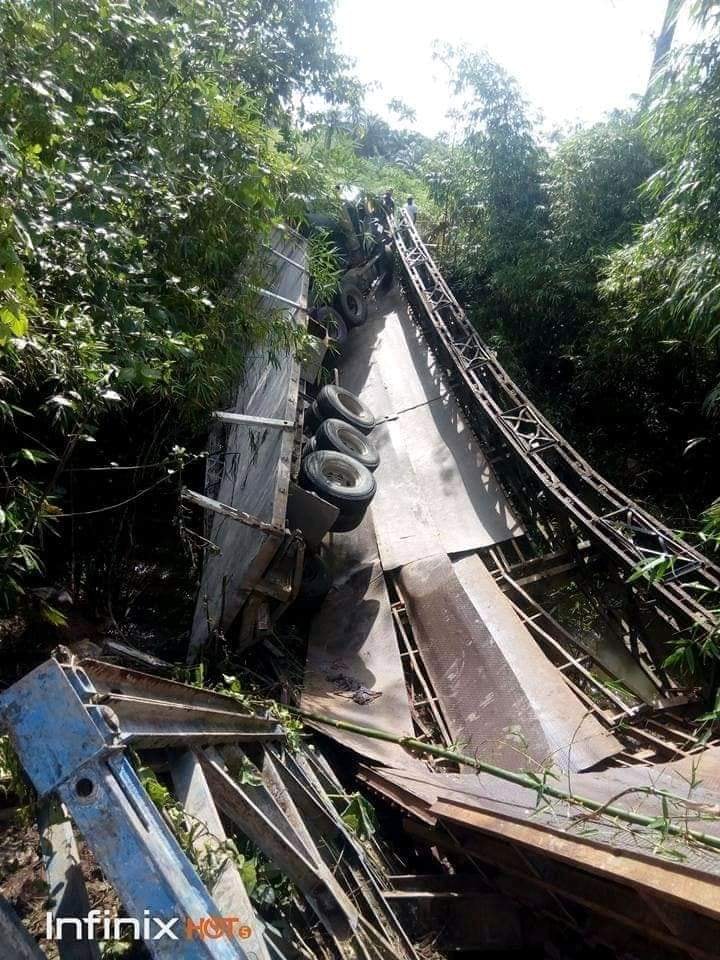 The bridge in question is one of our foremost priorities and seeing it brought down to shambles, thereby disconnecting these villages from the rest of the world is worrisome.
However, I assure the people of Mbiaso/Ikot Ukpong villages that plans are already underway to provide alternative means of passage to re-link them with the rest of the world as part of our commitment to provide quality leadership to everyone in the district.
Please be assured of our continuous support in this trying times.
May the blessings be.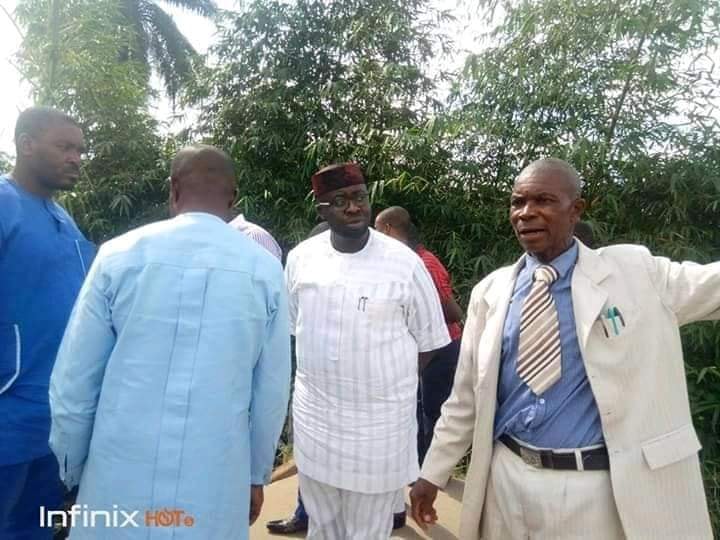 Emmanuel C. Ekpenyong
Founder/President, PEEF