A few weeks back, I lost family to sickle cell anemia. Aniebiet was 30, young, ambitious and energetic. She also had her life cut short by a crisis she could not determine.
Just 30 years ago, children with sickle cell disease often died at a very young age. In Akwa Ibom state as many states in Nigeria, sickle cell patients are an endangered species. Healthcare has no plans to sustain their existence but we can collectively change the narrative.
I am turning 30 in a few days. To mark my birthday, I am asking for contributions for the purchase of a "SIARETRON 4000 15" LUNG VENTILATOR" one of the needed machines which cost N7,000,000 for the treatment of sickle cell disease in Akwa Ibom state to help sickle cell patients find relief and strength to fight through to survival.
Project303 in partnership with TEEN NATION is raising funding for the purchase of "SIARETRON 4000 15" LUNG VENTILATOR" for sickle cell patients in Akwa Ibom state in memory of Aniebiet Ibanga.
For my birthday, through #Project303 I want
• 3 friends who will donate N30,000
• 30 friends who will donate N3000
• 300 Friends donating N1000.
• 3000 kids & teens donating N300 https://paystack.com/pay/project303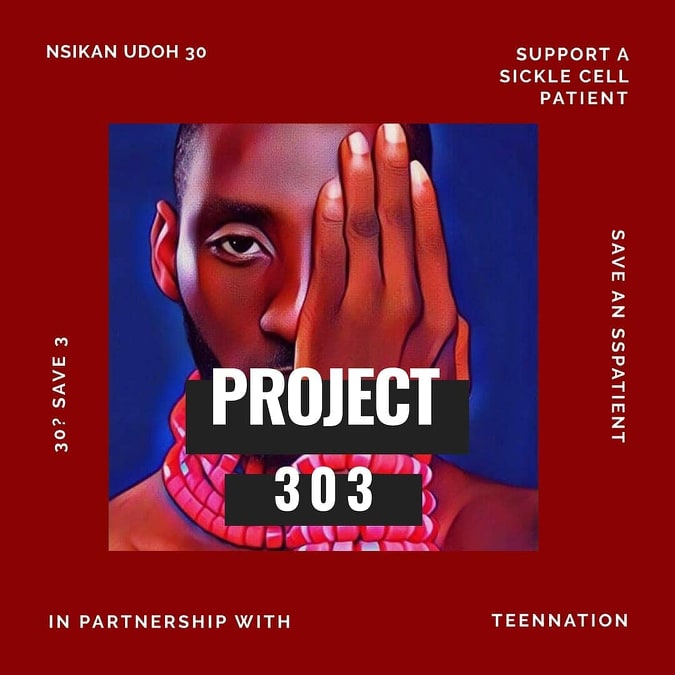 If you made 30, some haven't, may never, will never without your support. You may not donate blood, transfer your bone marrow but you can keep someone else alive with a little donation.
All proceeds from #Project303 will be used in addition to other fundraisers to support the purchase of the machine. There is no cure for Sickle Cell Anemia, but treatment can reduce pain and other health problems.
I am Nsikan Udoh Just because I can't trace your roots doesn't mean you aren't family. I will be most grateful for helping me keep family alive some more.
Pls kindly follow the link below to make your donations, note that paystack is a secure platform and your details are safe: https://paystack.com/pay/project303