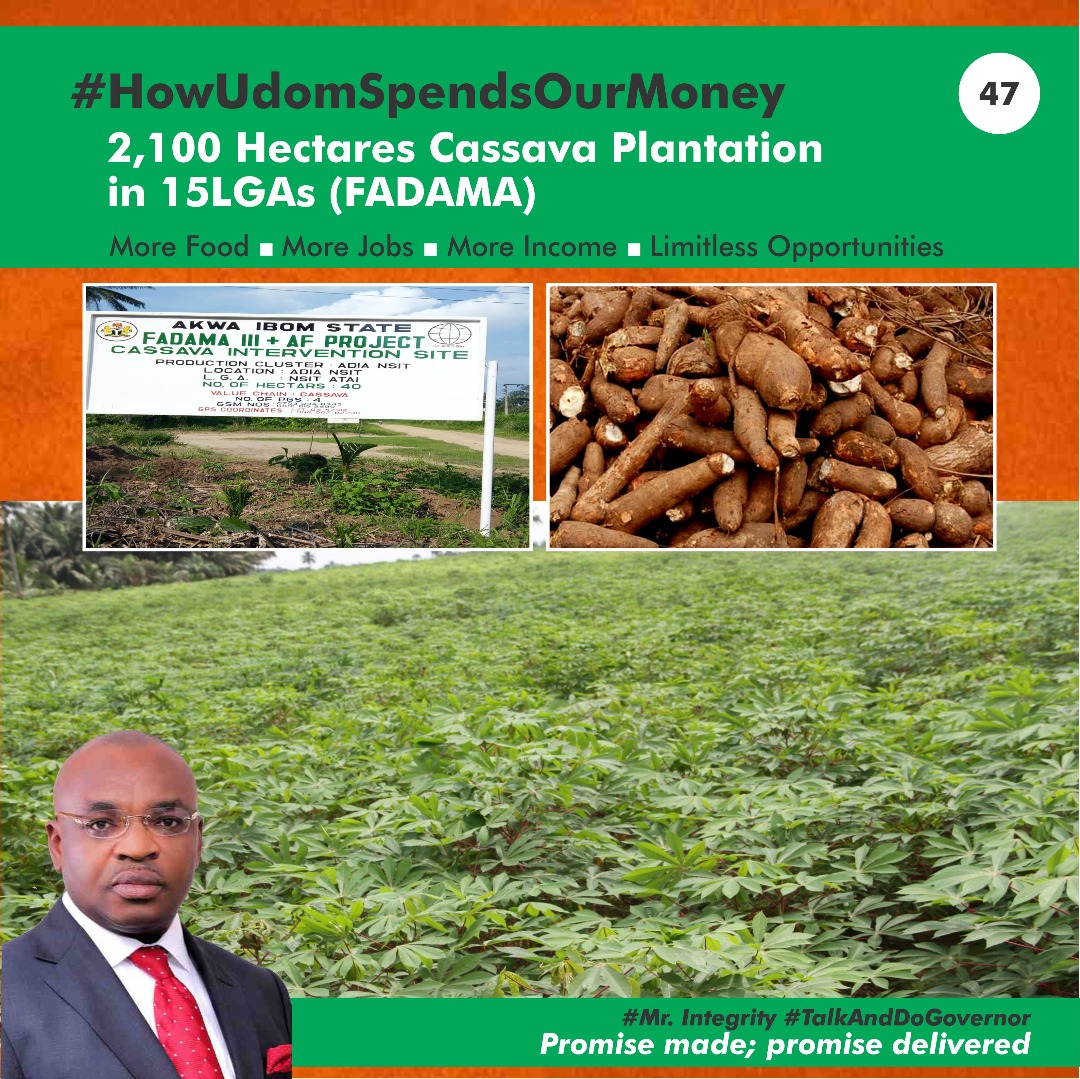 As a major domestic crop and staple food of the people of Akwa Ibom State, Cassava cultivation has remained a top priority in the Agric revolution drive of the Governor Udom Emmanuel-led administration.
To this end, 2,100 hectares of cassava plantation has been cultivated across the state, particularly in 15 LGAS under the FADAMA 111 programme.
Cassava production has received a boost by government through the provision of subsidized fertilizers to farmers, improved stem cuttings, agric extension services and soft loans.
In addition cassava processing mills have been constructed by government across the state for processing of cassava into such products like garri, odorless fufu, starch and cassava flour among others.
The picture here is Okon Eket cassava plantation, one of the numerous cassava plantations in the state, which has not only witnessed bumper cassava harvest but is serving as improved cassava stem multiplication site.
With these cassava plantations across the state, government has opened up avenues for job creation, wealth creation and other value chain opportunities for the teeming people of Akwa Ibom State.
Like this cassava cultivation revolution? Yes..
That's how Udom Spends Our money.
More to come..